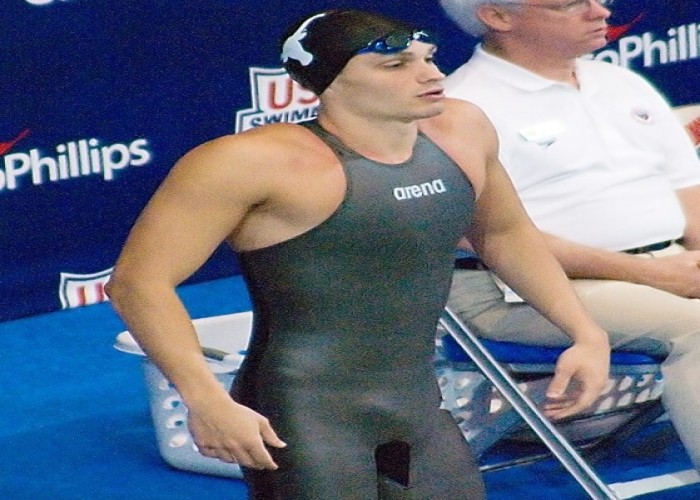 Updated On : 07 Apr, 2021
Trivia
The usage of Arena X-Glide swimsuit in international events also leads to lots of controversy in the swimming world after Biedermann won in the 2009 World Championships.
Arena X-Glide is a swimwear manufactured by the Arena brand of Tolentino, Italy. Arena X-Glide is prepared from pure polyurethane that provides the suit a flexible and smooth texture which empowers a swimmer to propel in water faster. In 1973, Arena had launched its first competition swimwear. Since 1973, it has been part of international events. In 2009, its new version known as Arena X-Glide was launched. The original design of the Arena X-Glide suit was objected by the Federation International de Natation (FINA), the swimming world governing body. The model was then modified and submitted for ratification which was then allowed for use and was worn by numerous athletes at the World Championships, held in the year 2009 in Rome. A German swimmer Paul Biedermann who was wearing the same, broke two world records.
Features
The swimsuit significantly reduces the drag in water experienced by swimmers as they move in water.
The design of the suit covers the whole trunk & the legs with the waterproof polyurethane.
The suit helps in improving the swimmer's buoyancy by exposing less skin to the water.
*
We crave more modifications and accuracy. Help us do that with your valuable
feedback
. No responsibility is taken for the authentication of the data.