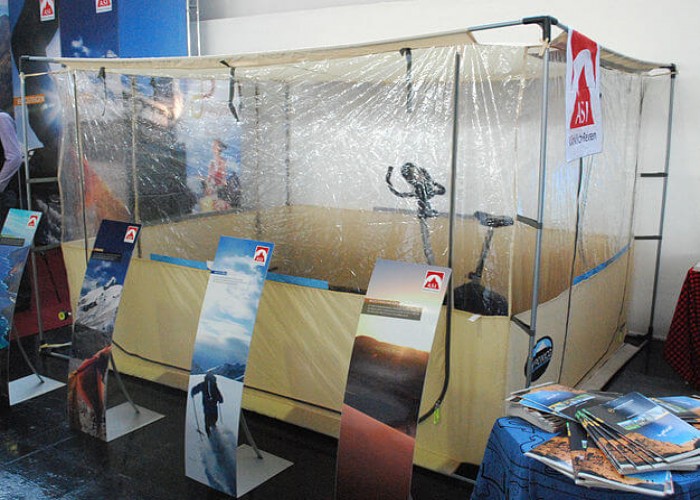 Updated On : 07 Apr, 2021
Trivia
Altitude tents were first designed by Hypoxico, Inc. during the 1990s.
Altitude training is meant to boost up the endurance of athletes and enhance performance to make them habitual to harsh atmospheric conditions. The Altitude Tent helps in generating more oxygen-carrying blood cells as the oxygen density in the air at higher areas is less, which can cause breathing problems to athletes. Hence, to make their body adaptable to those conditions, altitude tents are used. An Altitude Tent resembles a sealed tent, used to help athletes reducing the effect of breath gasping. Since the invention of this equipment, the use of this equipment has become quite common among the athletes including cyclists, runners, cross-country skiers, mountain bikers, etc. belonging to various age groups.
Features
Altitude tent eliminates the need for the athletes to train at altitude by allowing high altitude training facilities which can be set anywhere.
The system allows athletes develop and maintain the natural benefits connected with altitude training while resting or sleeping.
Altitude tents simulate atmospheric conditions of hilly areas by dropping the oxygen content in the air.
Altitude tents help to increase the energy level of athletes, thereby enhancing their performance.
*
We crave more modifications and accuracy. Help us do that with your valuable
feedback
. No responsibility is taken for the authentication of the data.