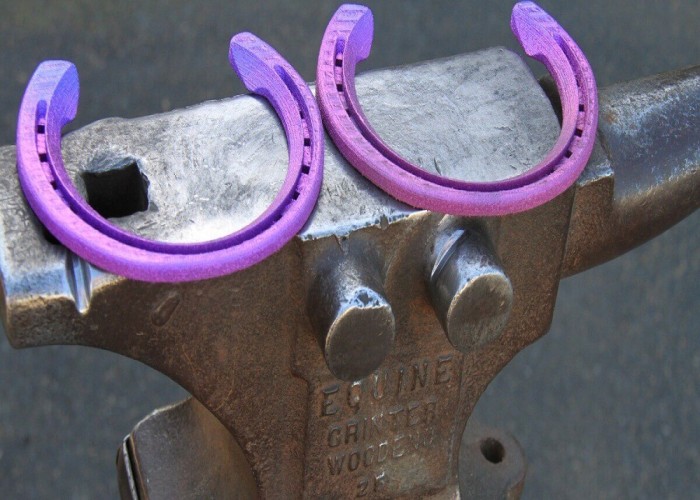 Updated On : 07 Apr, 2021
Trivia
This technology significantly helps in reducing the weight of the horseshoes almost half to the actual weight.
Within a short span of years, there have been huge developments in the field of technology used in animal sports. 3-D Printed Horseshoes can be termed as one such technology which is being developed for better use for horse racing with an objective to minimize the weight of traditional horseshoes. This technology is being drawn up by an Australia-based organization known as CSIRO (Commonwealth Scientific and Industrial Research Organization). The technology was employed for the first time in 2013. It seeks to replace the traditional horseshoes made of aluminium which weighs up to 1kg.
Features
The shoes are made after scanning horse hooves with a handheld 3D printer and then using a 3D modeling software.
The scanning process is completed just in a few minutes and the printing can be done in a day. The Printer enables the shoe to be designed in a perfect way so as to fit in horse's foot perfectly.
The new shoes made of titanium also help in improving the speed of horses and any extra weight on the horses can be reduced, enhancing their performance.
*
We crave more modifications and accuracy. Help us do that with your valuable
feedback
. No responsibility is taken for the authentication of the data.