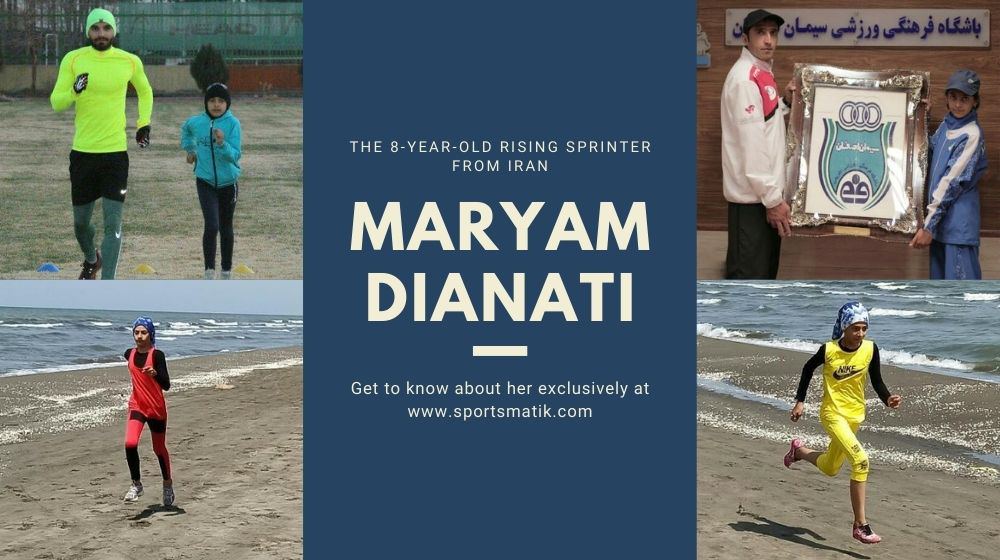 It is said that there is no age of talent, but if you believe in yourself and want to make big in your career and life, it's equally important to identify that talent at the right time. Today we have brought you one such inspiring story of an eight-year-old Iranian girl - Maryam Dianati who is a sprinter.
Born on 1st January 2012, Maryam hails from Isfahan, Iran. She recognized her athletic talent at the mere age of 6, and with it, she attended a cultural sprinting event in Iran itself and finished her race with the third place.
Maryam is very keen to make a professional career in Athletics and wants to set world records in 200 meters and 400 meters for Iran and represent her country at the Olympics. She aims to win an Olympic gold medal for her country in athletics as well. This eight-year-old's dream is to become a world champion someday. With such big dreams, she is determined and has a great zeal with which she is training hard every single day.
Athletics has been the first choice of Maryam since childhood. She is currently training under Isfahan Cement Club and is performing tremendously well in 200m and 400m sprint. Her best record so far in 200m is 34 seconds, while in 400m, it's 73 seconds which is really fascinating for an eight-year-old girl to achieve. Currently, her main focus is to participate in official athletics events in Europe and the USA.
Magazines, articles or journals are not allowed in Iran, and that's why no article about Maryam has been published yet due to these strict rules. So Sportsmatik would like to come forward and bring the story of this talented sprinter in front of the world so that Maryam and other rising young talents like her can showcase their sports skills and shine on in the world of sports.
The Sportsmatik community wishes this young & budding female sprinter all the best for her future endeavours. There is no doubt that Maryam can rise supremely and present herself as a capable sprinter in the upcoming years and have a decorated career.