We generally know about the champions, their achievements and fame. But hardly about the people who build their basics, polish them for the big moves and make them ready to achieve their aims. Besides parents, some people gave their best efforts to build the future of children. They counsel us, teach us and motivate us to move for our dreams. Yes, we are talking about our coaches, our mentors. As it is rightly said "A good coach can change a game, a great coach can change a life", and Geet Sethi, Umadevi, Usha Rao and Pankaj Advani are amongst those champions who have been created by a great coach- Mr. Sunder Jairaj. While having his views on coaching and training young players, we have come to know lots of things that play a vital role in the performance of a player. Let's see what he has shared with us….
Give us a brief about your journey as a billiards player?
Initially, I used to play cricket up to the university level. The reason for opting billiards is that you don't need any push or influence to move ahead. If you are good enough, you can do it through your performance. Some of my friends used to play billiards and snooker, and I used to go with them. Then I realised if I choose such an individual sport and perform well, then nobody can stop me.
How long have you been associated with this sport?
It has almost been 40-46 years being associated with this sport. I have played for 23 years at state as well as national level. Then switched to coaching in 1995 and then to refereeing. I have also qualified the exam of Asian A-Grade referee cum examiner.
What prompted you to become a coach?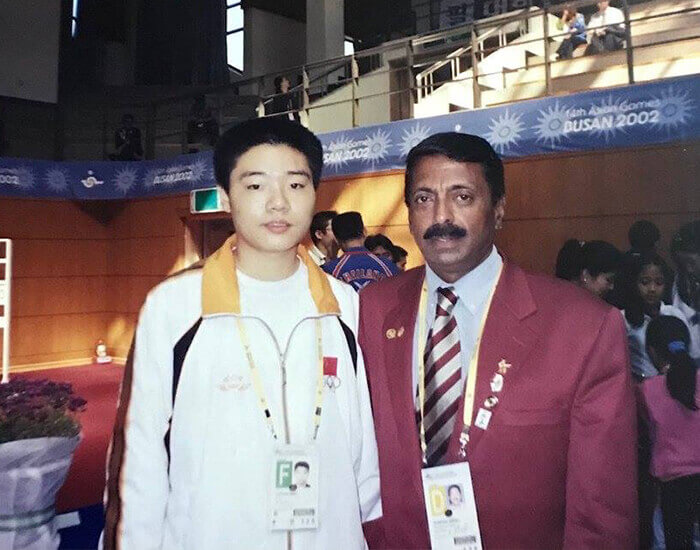 As you get older, if you want to be associated with the game, you have to give back something to the game. You should be able to help youngsters basically who are finding it difficult to play the game. That is when coaching comes in because not all good players become good coaches. In my career, I struggled a lot. So when I started struggling, I started analysing the sport. And, what I have realised is to understand each player's positive and negative points is the real job of a coach.
What's your coaching mantra?
It is straightforward. Be fearless, play well and play it in the right way.
Describe your philosophy of discipline?
You have to be disciplined to play. Even in life, you have to be disciplined, punctual, and confident. You should always respect your opponent. These all are the basic things in any sports. You have to value time, have fitness schedule, food intake schedule. All in all, you have to be absolutely perfect in whatever you do, and you have to have a vision. So I always tell my students that being no.1 in the world is the vision.
What are the basic qualities you see in a young player before you start training him/her?
First I see what God has given him. A natural ability to play a particular sport as if you analyze Sachin Tendulkar, he is born to play only cricket whereas Advani is born to play only snooker. So I try to identify the abilities of a player. He doesn't have to be fully talented. With a little bit of focus and ability, he can perform and improve.
Tell us about the "Catch'em young" initiative?
It has been motivated by me in 2007 when I was the secretary in KSBA. I have provided six tables for free to schools asking them only to provide the place so that kids can get the opportunity to learn billiards.
Did you take any training when you started your coaching career?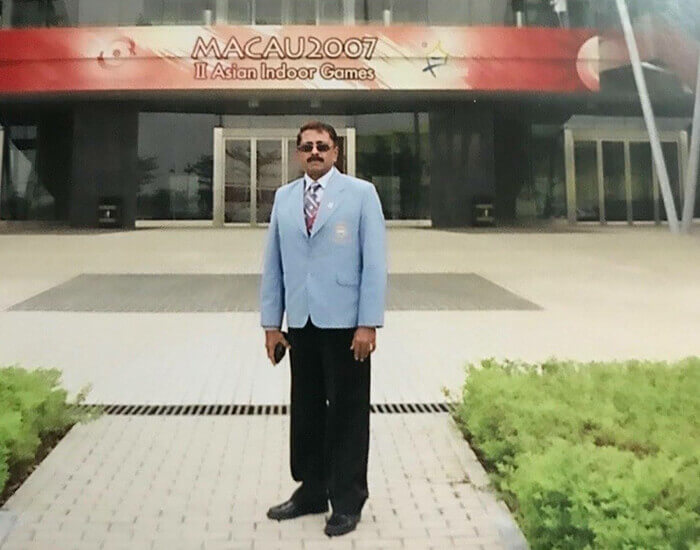 I started coaching from the beginner level. You see, with results come more confidence. I started with juniors and ladies who have played at the national level such as Judith Walia and Usha Rao. As recommended by the Sports Authority of India, the Billiards and Snooker Federation nominated me as the national coach in 1998. The same year, I was one of the coaches of the team that won 5 medals at the Bangkok Asian Games. In every field, success breeds success; Once you start succeeding, you know you are on the right track.
Did you have any training academy?
No, I coached at KSBA which is my parent association. We used to play there also, and it is called the 'Mecca of billiards and snooker' as far as Asia is concerned and has one of the best infrastructures in India.
How was your experience of coaching the National Billiards Team?
It was an excellent experience of coaching national players including Geet Sethi, Yasin Merchant, Alok Kumar, and Pankaj Advani.
What is the best working strategy between a coach and a player?
The best strategy is to fine tune their technique. The most important thing is that your basics should be perfect. Then automatically, things will fall into place. It is then easy for me to impart ideas to them but if the technique is difficult, then we have to revert to trial and error method.
How important is fitness in the life of a player?
Yes, fitness is very important at a particular level. We don't need fitness like a footballer or a tennis player. But you require a fitness for a player to be mentally agile for at least 6-8 hours. Your concentration should be 100%. We also introduce meditation and yoga that helped the player to focus on better results. So, his performance always speaks for itself.
What do you tell a player before going for a play?
Since I started coaching, I have analysed the condition of players. First and foremost thing I try to see that the player is calm and happy. I don't want him to feel miserable. I don't put any pressure of winning on him. I told them that if you play well, you will win. He has to play as per his capacity. I don't care if you lose, but if you have not played well, that means you have to improve. This is the funda I use with all my players. What you say pressure is basically the fear of losing.
What do you think about the sporting culture followed in India?
Unfortunately, our sporting culture is very little, for children are not exposed to all sports. When they come to me, I ask them what basic sports they have played. Normally, they have played ball games like cricket. So, they can be more inclined towards snooker and billiards because they have the basic ball sense to be a decent player. It has to be done gradually over a period. You have to groom them over 4-5 years.
Your student Pankaj Advani is one of the best players in the world; share your experience of coaching him?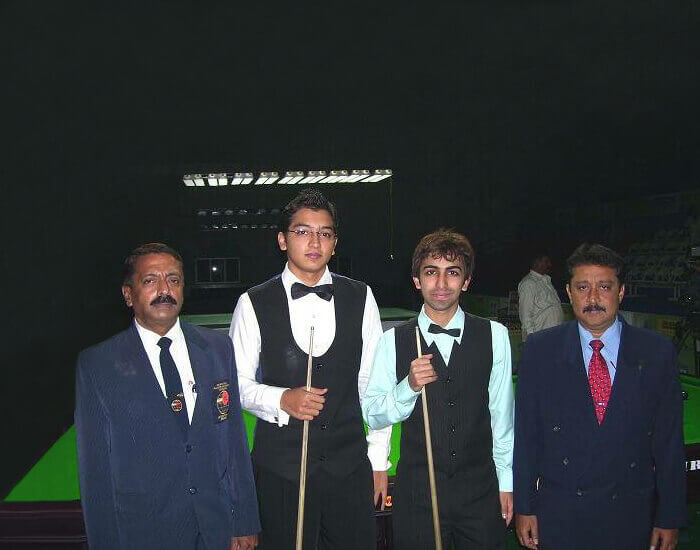 I met Pankaj during one of our summer camps when I was the joint secretary at KSBA. He was only 10 years old but a clear talented boy. In our club, we have a special talent category membership for students above 14 years old. As we noticed that he has the potential to be a champion, we gave this opportunity to him, and for the very first time in Karnataka, rules were bent. He was given the membership at the age of 10. From then, whenever we find talent in a player, we don't restrict the age as rules are meant to be broken. From basics to selecting his own cue, he was with me almost for 6 years. See, once a player starts playing at national or international level; the coaches vary from time to time. It is very important for a person to find the cue of his choice because when a person is not exposed to the game, he doesn't know what to pick. Everything looks good. So, I advised him to pick up his cue with which he is playing until now. He has won 19 world titles so far.
And then again, your student Umadevi becomes Women's Billiards Champion. How different strategy it was with Pankaj Advani?
She has all along been under me. Billiards is a game which is totally played by your mind. Not only practice, practice, practice, but you also have to have that maturity in your mind to perform. In 2014, when I was coaching the Syrian team in Syria, I had the opportunity to meet her at the airport, and we spend 4-5 hours together. Though she had the capacity, she was underperforming at that time. So I told her to believe in herself and luckily it worked for her that year.
How do you see people taking up Billiards now from the time when you started?
There is a very big improvement basically from the side of parents as they are now supporting sports. In those days, when I used to play, it is believed that one is spoiling their days by playing snooker and billiards. But, now the trend has changed. The parents have started seeing a career in this game also. Luckily for them, all job sectors have been opened up like railways, oil sectors. Job opportunities are better now. Players have been making their living out of playing these sports now.
What are you currently doing as of now? What are your future plans?
There is no future plan. I go according to what is required. I want snooker and billiards to have its share in the Olympics. But to begin with it, it should be admitted in the Commonwealth Games. We have plans; we have goals. We need to continue and keep trying to give our best and bag laurels for the country, and when these games will be included in the Olympics and we get the triumphs, it will be history.
What are your views on the initiative taken by Sportsmatik.com?
Yeah, Sportsmatik is an excellent initiative and very welcoming to improve the outlooks of each sport. The concept of highlighting the potentials of young players at a common networking platform is damn good. We need people like you to bring such ideas to the table. With this platform, I think people associated with sports can connect with one another easily. I have all my best wishes for such a good mission.