The word cricket itself gives you thrills and chills at the same time because this is not just a sport but an emotion for all the people worldwide. So, with the increasing competition, it becomes even more necessary for the players to give their best in the tournaments. Therefore, with the evolution in cricket equipment, there is well-known equipment commonly known as -The Sidearm & Roboarm Tool, which not only helps the batsmen improve their speed and accuracy but also helps them, practice over all types of bowling.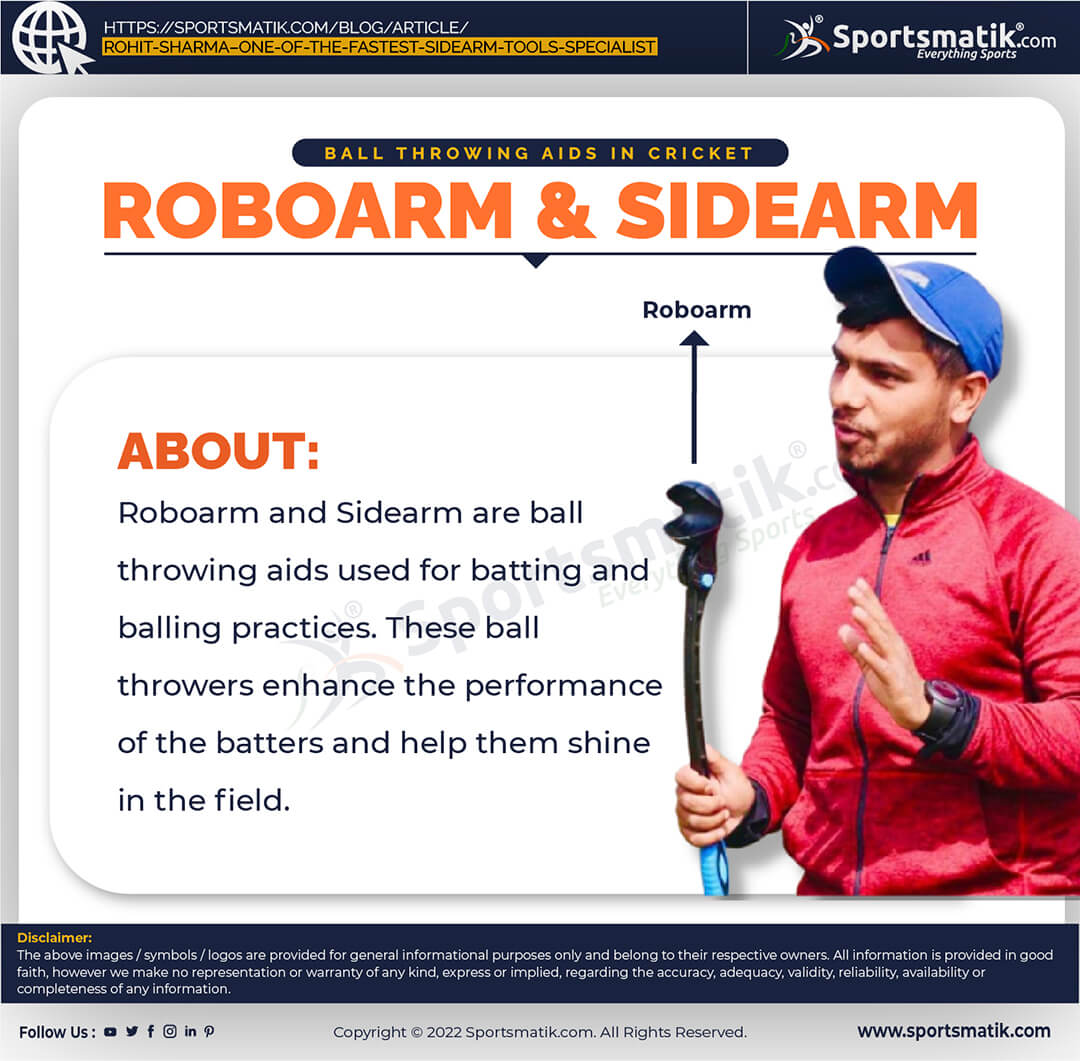 When you think extraordinary, you do extraordinary! This phrase goes well for Rohit Sharma – A boy from Haryana known as one of the India's fastest sidearm tool specialists.
So, in an exclusive Interview with Sportsmatik, Rohit spoke about his practice days, experiences he gained, the tool he is a specialist of, and a lot more. Here is the complete conversation:
Who was the person who inspired you to become a Roboarm Tool Specialist?
Well, the person who inspired me the most was none other than Mohit Sharma- The Indian team cricket player.
Which club/academy/cricket players have you worked with so far?
So far, speaking about Academies & Clubs- I have worked with Sports Cube Center for Excellence Gurgaon, Yug Cricket Club Gurgaon, Vijay Yadav Residential Cricket Academy Faridabad, and Services Ranji Trophy Team.
Moving onto Cricket players - I have worked with Shikhar Dhawan, Rishabh Pant, Jayant Yadav, Nitish Rana, Mohit Sharma and Rahul Tewatia from the Indian Cricket Team. In addition, I have also worked with Shahbaz Ahmed (India A and IPL), Paras Dogra (IPL), Robin Bist (IPL), Dhruv Shorey (IPL), Aryan Juyal (U19 India captain), Himanshu Rana (U19 India Captain), Kumar Suraj (U23 India) , Karan Sharma (Ranji Trophy), Madhav Kaushik (Ranji Trophy), Chandra Pal Saini (Ranji Trophy), Rahul Dagar (Ranji Trophy), Rahul Dalal (Ranji Trophy), Pramod Chandila (Ranji Trophy), Sumit Kumar (Ranji Trophy) and Arun Chaprana (Ranji Trophy).
You have worked with many top cricket players over the years. How was your experience with them?
Yes, I have worked with many top cricketers, both, in the Indian Cricket Team and the Indian Premier League. So, in these years, all I can say is that I have learned a lot from them, and they are the reason behind my motivation as they kept motivating me all the time.
What types of bowling can be done with the help of a Sidearm tool?
We can practice fast bowling with the help of a Sidearm tool.
What aspects does a Sidearm tool specialist need to work on to get quality practice?
The main three aspects that we require for a quality practice are Accuracy, Speed and Shoulder Strength. These three aspects are just like radiofrequency; the more you tune them, the better you perform.
Did you join an academy or use any online platform to learn about Roboarm and its technologies?
I have not gone to any academy or used any online platform. It is just that I used to do my cricket practice with the help of a Sidearm tool, and with time, I felt that I could take this up as a profession because I was totally into this.
Is there any difference between the Roboarm and the Sidearm bowling tool, or are they the same?
No, both are different; the Roboarm is the updated version of the Sidearm with more features that helps us in different types of bowling practice.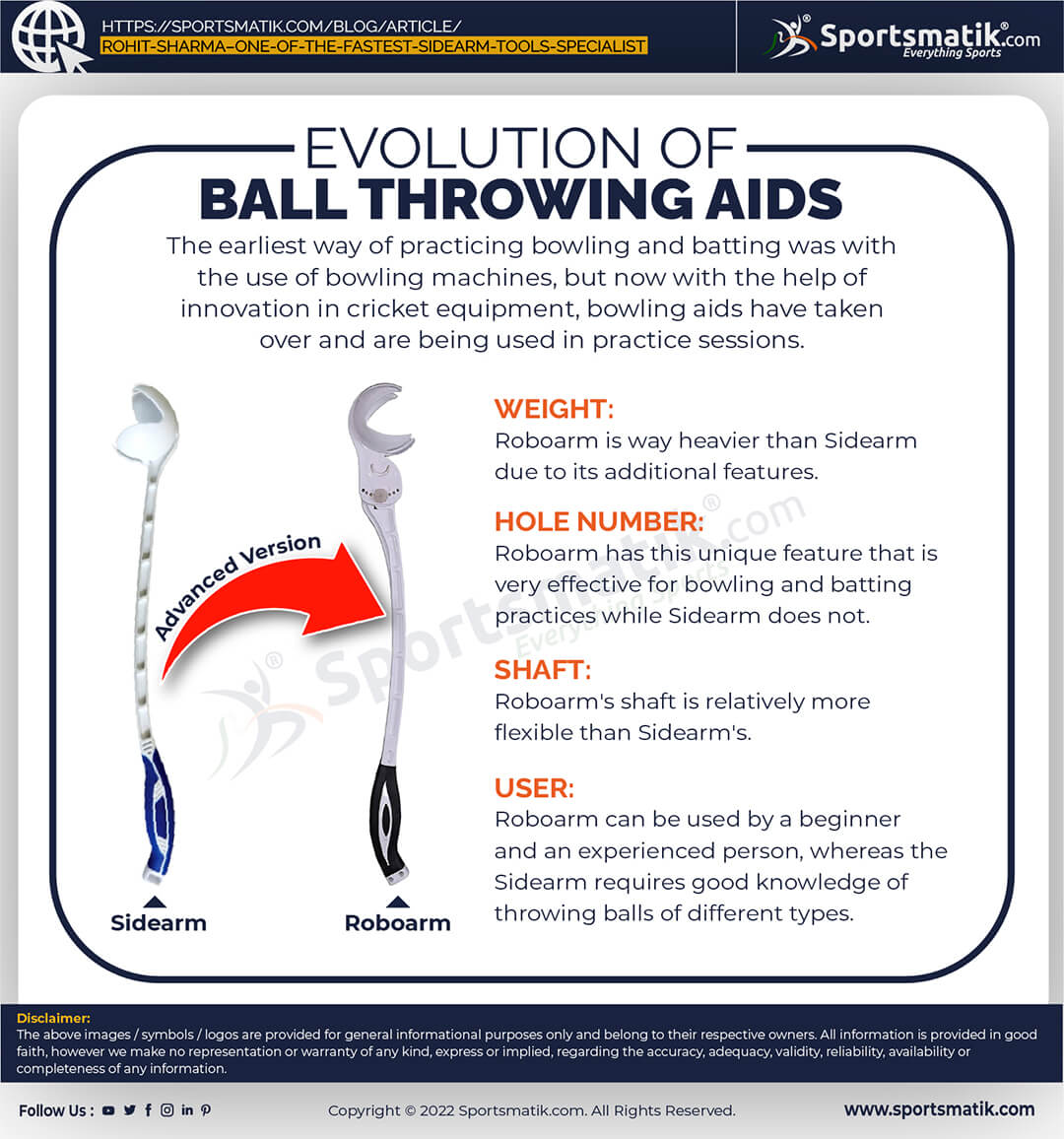 What struggles have you overcome to make your career in Roboarm tool bowling?
Fortunately, I did not struggle much; but I had to dedicate a lot of my time to this and work extremely hard.
Roboarm Tool bowling involves a lot of shoulder and wrist use, so what types of techniques do you use to avoid injuries?
Yes, we need to do a lot of shoulder and wrist strength exercises and even rehab to avoid injuries.
What problems does a specialist face while bowling with the Roboarm tool?
We need to take care of the body to avoid dehydration and have a proper diet to overcome the problems we face during bowling.
Apart from cricket, what sports do you like to play?
Other than cricket, I am fond of Gymnastics.
You are one of the India's fastest Roboarm Tool Specialists; how does it make you feel?
These compliments and praises are always so overwhelming that they make me realize that, yes, I can perform even better.
How is the Sidearm bowling Tool beneficial for the upcoming talents?
The Sidearm tool bowling is very beneficial and is getting popular in cricket. Therefore, it will add more value to the practice session of the batsmen and help them perform better in the tournaments too.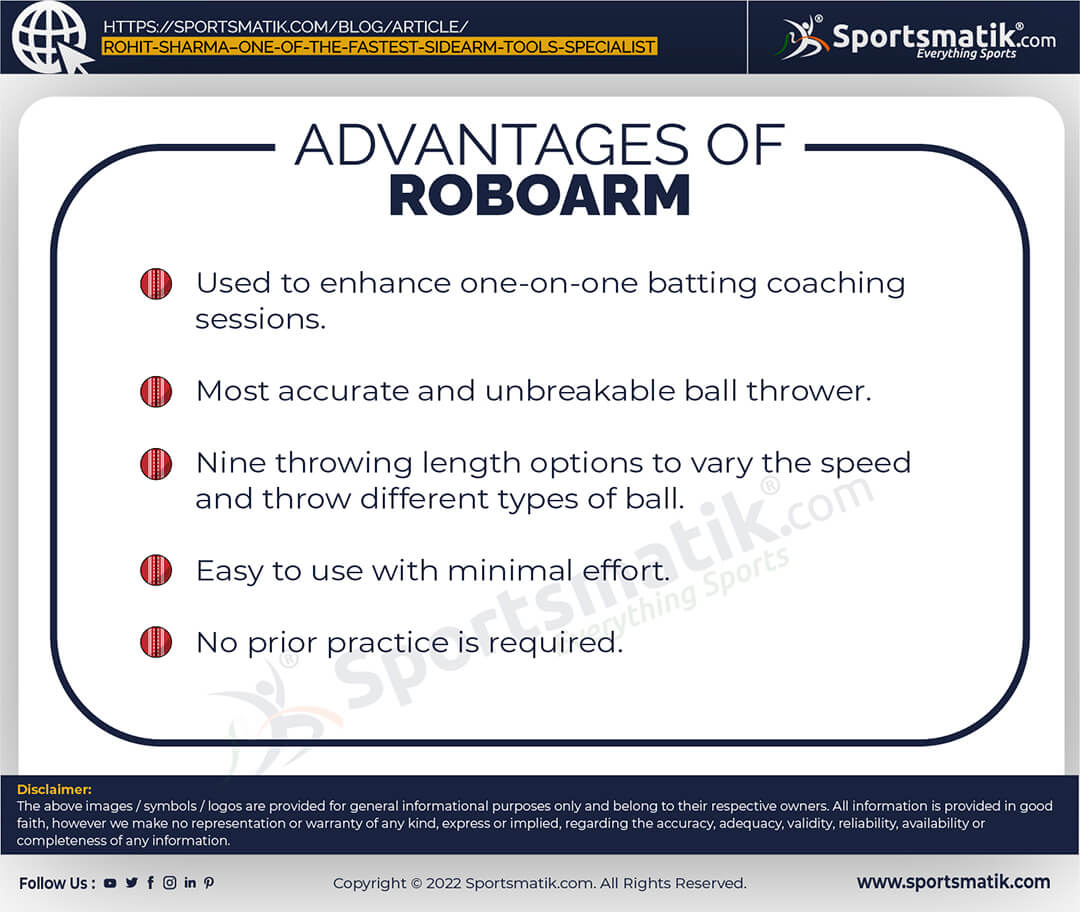 Every cricketer needs to play all types of bowling to train himself. So how do you do all types of bowling using the Roboarm tool?
I learned all the types of bowling by Roboarm tool with time to ensure that I give the best quality practice to the batsman.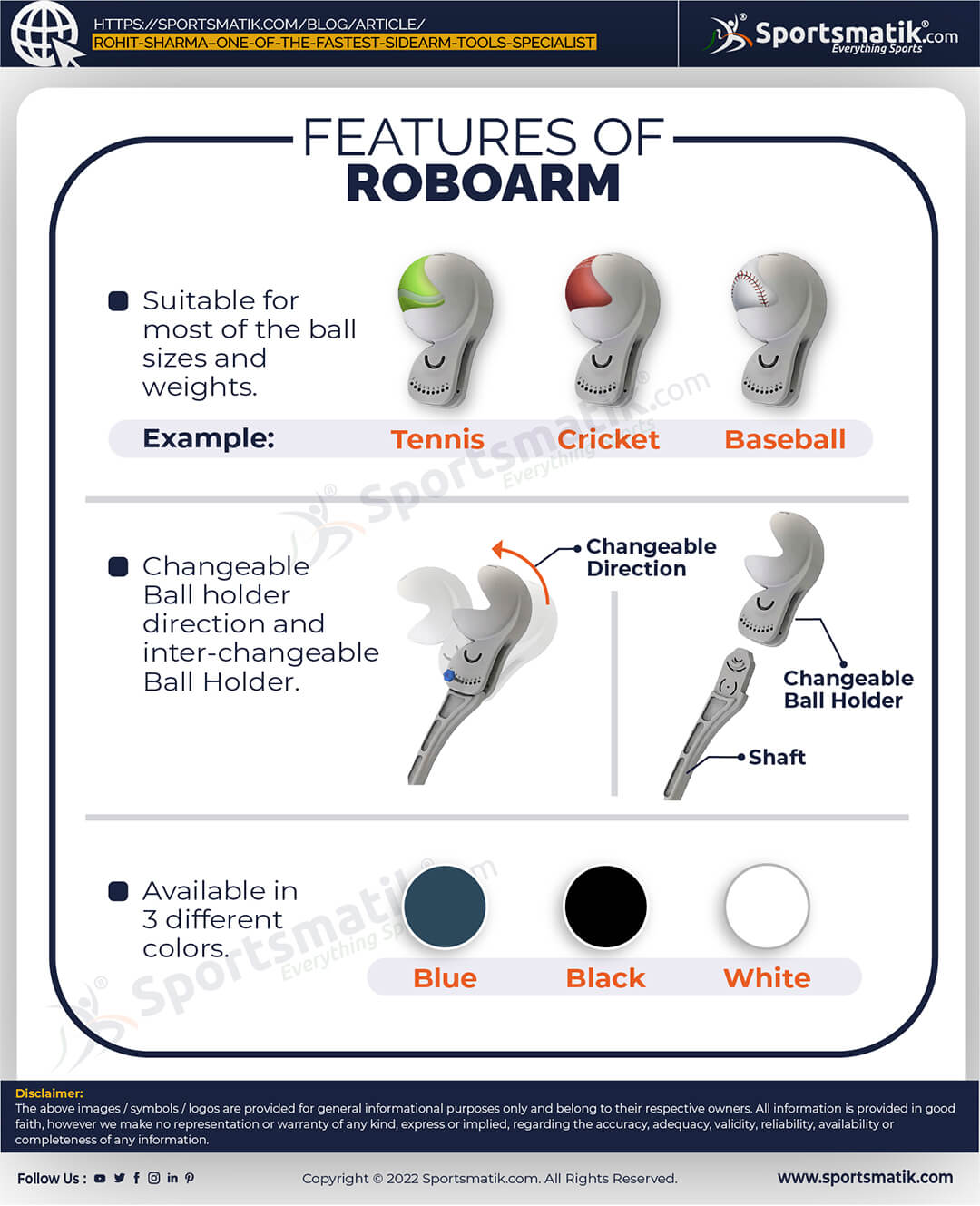 Tell us about one of the most successful moments as a youth coach.
The most triumphant moment as a youth coach is when a top player compliments me for my work.
How many balls do you throw in an hour and during a practice session?
Around 20-25 overs in an hour
What kind of practice sessions do you plan for cricketers?
I plan the practice sessions according to the needs of the batsman and by coordinating with him.
What are your future plans?
I look forward to being a part of the Indian Cricket Team as a Sidearm Specialist Trainer.
What would be your advice to young people who want to start a career in this field?
I think it is the dedication and determination that you need to have to start your career as a Sidearm Tool Specialist. Moreover, the most important advice which I always give is to take care of your physique because that is the base for anything you want to do in life.
His determination and unwavering devotion to his profession makes him stand out from others and his passion to play for the country is truly commendable.
The

Sportsmatik.com

community applauds Rohit and wishes him all the best for his future endeavors.