Everyone in the world is aware of the well-known names like Kapil Dev, Sourav Ganguly, MS Dhoni and Virat Kohli. But today, we are going to tell you about a cricket captain who has faced many difficulties in his life; who despite being on a wheelchair, never gave up on his cricket passion and is the present captain of the Indian Wheelchair Cricket Team (Divyang Cricket Control Board) - Ramesh Sartape. He started his wheelchair cricket career in 2016 and watching his excellent performance; the board declared him the Captain of the team in 2018 after which he along with his team, has won several series and trophies. Ramesh is affected with both leg polio, and his disable percentage is around 90%. In spite of that, he proved everyone that disability never stops anyone from achieving Goals. Ramesh is also playing a vital role as Secretary of Divyang Cricket Control Board of India. Today we are going to tell you an essential part of his journey.
Career Achievements -
2016
India vs Nepal T20 International Series - India won by 2-1 in the series
2017
International Triangular Series between India, Nepal & Bangladesh- India was Runner up in the Series.
2018
National Triangular Series between Maharashtra, Uttarakhand & Gujarat- Maharashtra was Runner up in the tournament (Also the Captain of Maharashtra State Team)
Indian Wheelchair Premier League between 6 states Teams- Maharashtra was the Winner of the tournament
National Wheelchair Cricket Tournament between 6 States Teams- Maharashtra was the Winner of the tournament
Swabhiman Cup between 4 States Teams- Maharashtra was the Winner of the tournament
2019
3 T20 International Series between India and Bangladesh- India Won by 3-0 in the series
Asia Cup Wheelchair Cricket between 4 Countries- India was the Runner up in the tournament
Indian Wheelchair Premier League 2 between 8 states Teams- Maharashtra was the Runner up in the tournament
What was the triggering moment when you realize your passion for sports?
I am a resident of Mumbai, and there is a Shivaji Park where many cricket tournaments were played by Geeta Bal cricket who play in the standings, so I also used to play with them with crutches in one hand and the bat in other. Later I realized that this standing game is not for me. So when I came to know that there exists a Divyang Cricket Control Board which runs wheelchair cricket and also has its own Indian wheelchair team, I was delighted because there is a scope for wheelchair people like us in cricket. I was clear in my mind that I have to do something in the world, even while on a wheelchair. After that, I gave a trial in which I performed very well, and it helped in my selection there.
How many hurdles and problems you faced in your journey?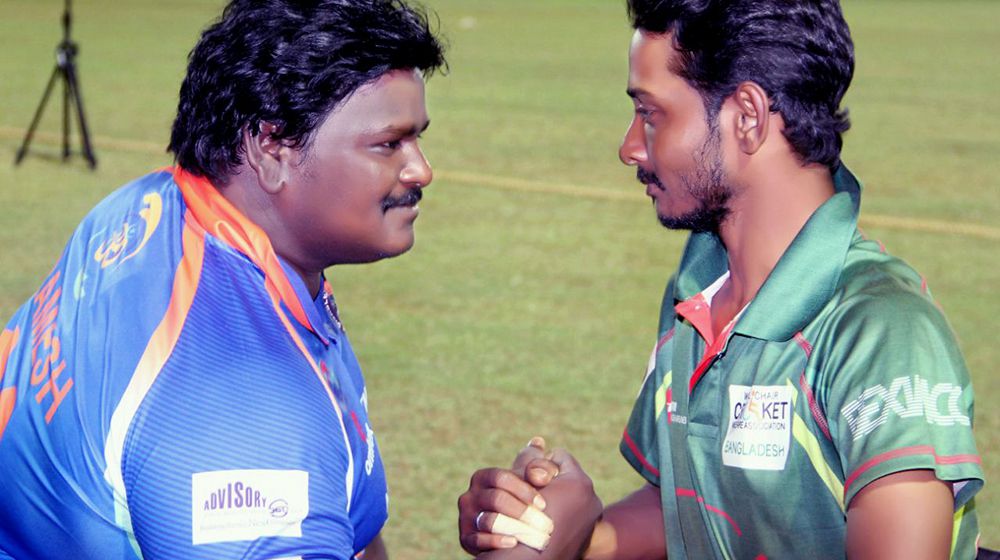 Ah, problems! There were many like when I, along with two other members, was selected for wheelchair cricket from Mumbai, we needed a ground to practice. During those days, none of the prominent academies and sports clubs has permitted us to practice in their grounds because they were sceptical that if we practice there with our wheelchairs, their field would be damaged. With no choice left, we had to practice on the footpath and so have faced a lot of difficulties. Then after a ray of hope, means after our selection for our first Bangladesh tour, neither do we had coach nor any ground to practice on, everything we did, did it all by ourselves.
How many federations are in existence for Wheelchair Cricket in India?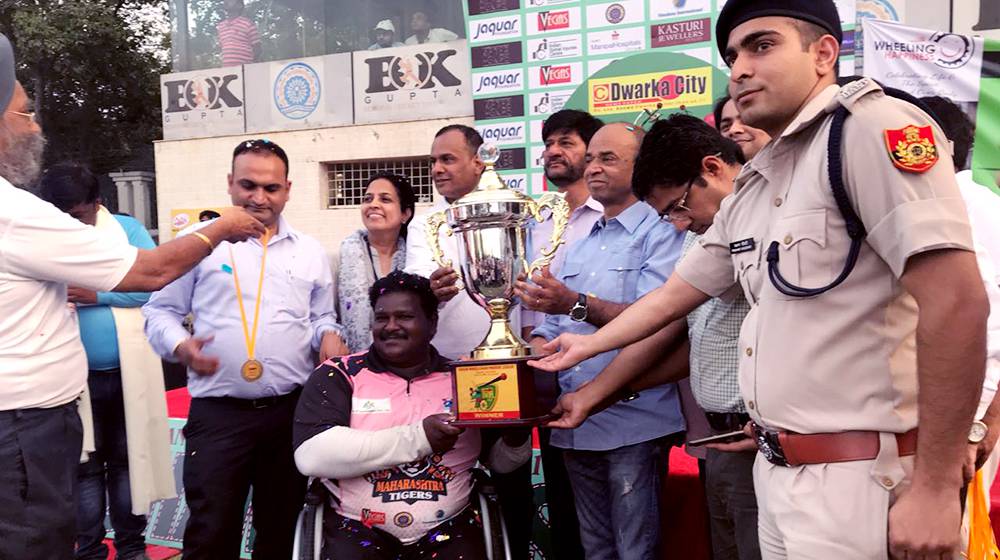 There are currently two to three Wheelchair Cricket federations in India, one of which is the Divyang Cricket Control Board which started in 2016 in which our first tour was against Pakistan, held in Malaysia and since then Indian wheelchair cricket team has also been in existence. All the other wheelchair cricket federations have been formed during the last 1 or 2 years.
How was the experience of your first match with Pakistan?
When there is a match between India and Pakistan, there is a possibility of a thorn collision and the same situation was with us. We were going to play for the first time against Pakistan, whose match was being held in Malaysia and at that time all the players of the team were very enthusiastic about playing against that team. If seen, Pakistan is the one to start wheelchair cricket. Talking about the experience, Pakistan won 2–1 in Malaysia, but there was one match where we defeated them, our players had great excitement that at least in one game we beat the team.
How did Wheelchair Cricket begin in India?
Wheelchair cricket was started in Agra and initiated by Disabled Sporting Society's Secretary Mr. Haroon Rasheed in 2016. As I said earlier, our first tour was held in Malaysia against Pakistan in 2016, and that is exactly where wheelchair cricket has been taken a flight in India.
What is your strategy as the Captain of the Indian Wheelchair cricket team to play in national as well as international level?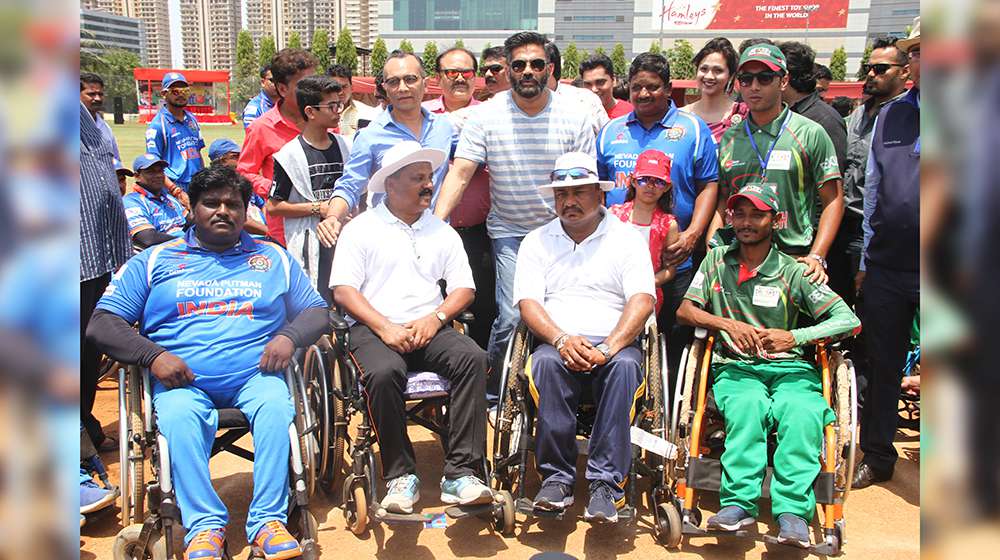 As a captain, my main and the only strategy is to maintain unity in the team and that all players play with a positive attitude and sportsmanship. To win against a team, or to stop the opposition, we need to play together and strategize accordingly whether in a national match or an International one. You see, unity is very important in the team with which any goal can be achieved.
What would Ramesh Sartape be if not a cricketer?
I have reached here after facing many difficulties in my life, so if I imagine that if I had not worked hard despite being on a wheelchair, then I would have been doing some small regular job today.
How much support did you get from your family to play cricket?
My family has played a very significant role in my cricket career. To be honest, I have no such income from cricket, but my passion is to play cricket. My mother and wife have supported me to a great extent in fulfilling this dream and I've reached here because of their moral support. Whatever I have achieved so far, is only because of my hard work and my family's support.
Who is your role model?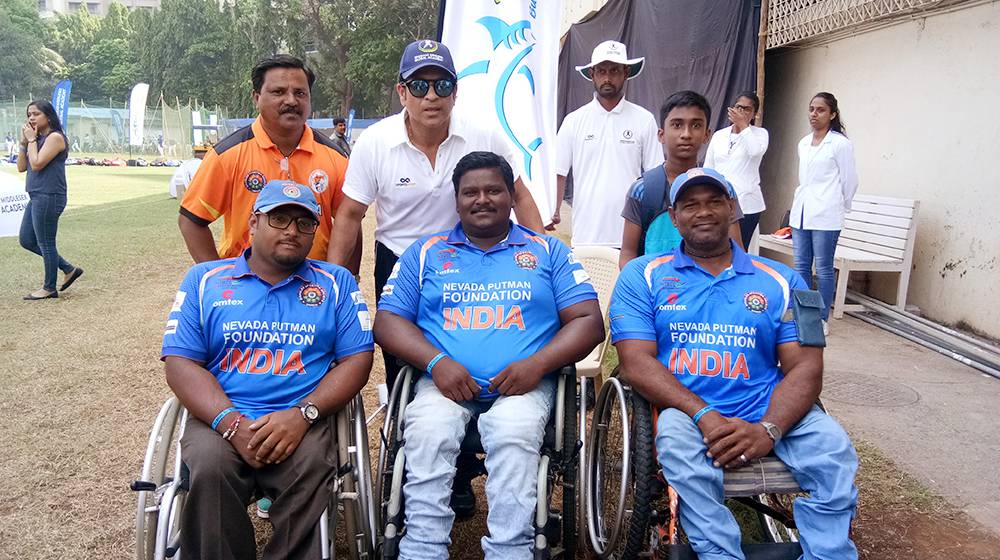 My role model in cricket is definitely Sachin Tendulkar, but if I talk about motivation, then I get my motivation from those people, who in spite of facing many hardships in life, do not hold any grudges and leave home to prove their worth and achieve their goals in life.
Even you would not believe that there are some players in our team whose lower part of the spinal cord is completely numb, due to which they do not feel any sensations. I am very much influenced and fascinated by seeing these people living their dreams.
Have you requested any support from the government?
Many applications have been made by the Divyang Cricket Control Board to the Paralympic Committee of India. But they say that cricket has not yet been included in the Para Games, so in such a situation they can't support us unless cricket is being included. Also, the disabled cricket is not yet been recognized by BCCI, due to which no support is available. Our documentation process has been completed a long ago, but we'll get the support only when we'll get the affiliation.
Define yourself in one word/phrase.
I would just like to say that I am not disabled, but differently-abled who can achieve anything in life with his determination.
In today's era, people have started following Para-sports, athletes and its events through social media, news and other platforms? What do you want to say about this?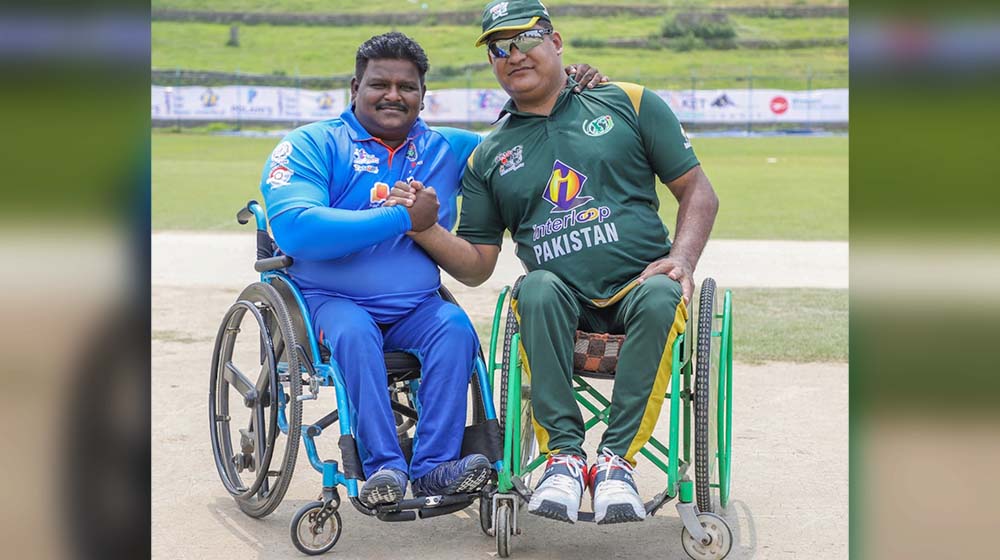 Ya, it's a huge thing and in today's time, these media platforms and social media is the biggest strength. Earlier, not many people were aware of Para-sports because only the Olympic Games were covered by the news channels. But now, things have changed drastically as through the power of social media, we the Para-athletes are reaching more people, and our achievements are also being highlighted, which is a very good sign.
What are the upcoming events and series in which India is going to participate?
See from 3rd December, all the 14 states associated with Divyang Cricket Control Board are going to face each other, at the national level in different-different cities.
Talking about international events, Uttarakhand Cup-2 is going to be organized in Rudrapur which will be played between Bangladesh, Afghanistan, Nepal and India from 20 to 24 December. After that, SAARC Championship will be held in Feb 2020, which is to be played in Bangladesh amongst teams of Asia like India, Pakistan, Bangladesh, Afghanistan, Nepal and Sri Lanka.
Which other sports do you enjoy watching or playing?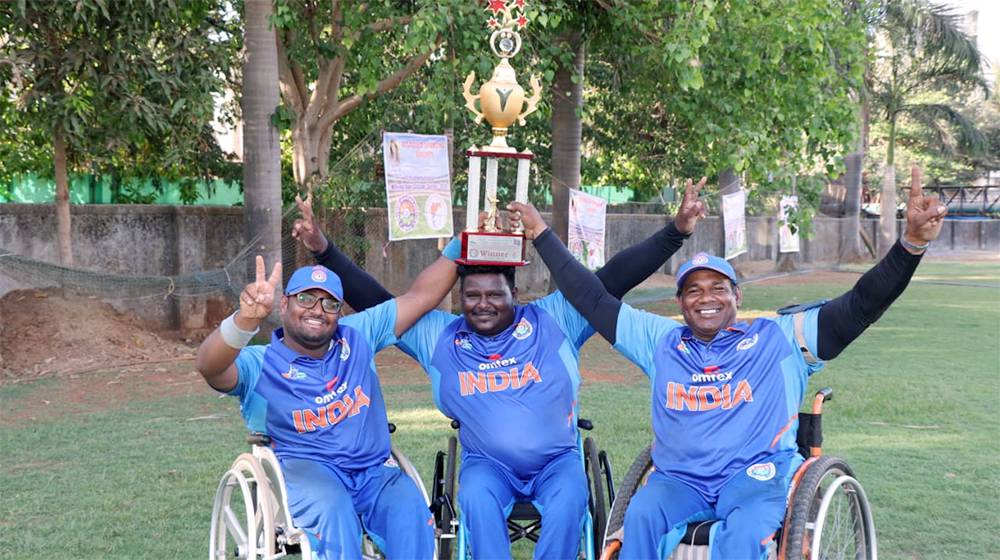 Before coming into wheelchair cricket, I have participated in para-version of Table Tennis, Badminton, Shotput, Discus throw and powerlifting. In powerlifting, I've earned medals at the state level and in table tennis, two gold medals at the state level. But after that, I've found my true passion for Wheelchair Cricket.
What do you think about the initiative taken by Sportsmatik.com?
Sportsmatik has taken a huge initiative which is really worth it. I'm impressed that you guys have covered most of the para-sports along with the able-bodied sports and are promoting the local and state level players also at the national and international levels. Frankly, para-athletes like us who are still in oblivion are getting an excellent opportunity to come in front of the world through Sportmatik, for which I am thankful to you guys wholeheartedly.
Ramesh Sartape is now a part of Sportsmatik.com. Checkout his profile at the link given below-​