Some women fear the fire, and some women simply become it.
A strong woman can lead the path to success not just for herself but for others too as a source of light. One of such a kind is Meenakshi Amma, the bravest Unniyarcha (legendary warrior women) hails from Vadakara, a town in northern Kerala. She has been able to keep Kalaripayattu, an ancient martial arts form, still alive. She is the oldest female practitioner of Kalaripayattu and is successfully getting more formidable with the years passing by.
Respectfully called Meenakshi Gurukkal, she has mastered the art of using swords and sticks in this dance-like form of martial arts. She teaches all the interested students in her school to make them self-sufficient for self-defence. Kalari earlier was taught to the warriors to teach them how to combat while fighting battles. She is well-groomed and has expertise in using all the Kalari weapons from the stick to the urumi and hence is a perfect teacher for Kalari enthusiasts.
Early life and her introduction to Kalaripayattu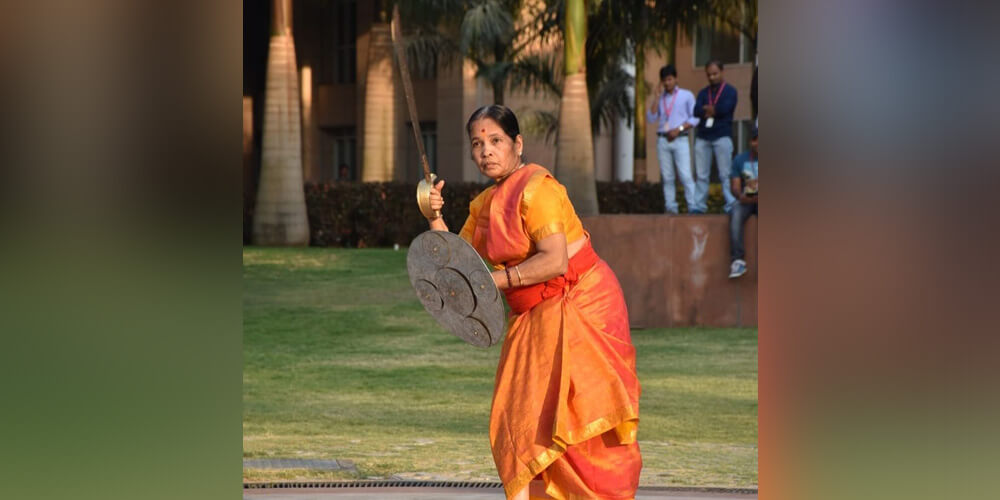 Photo Credit - Instagram / meenakshi_gurukkal
The brave woman Meenakshi Amma was born in 1941 in Kerala. After completing her schooling up to class 10th, she later went for a course on stitching, but her twinkling toes were inclined towards martial arts actually. At the age of 17, she married her guru V P Raghavan Gurukkal who was also the founder of the same Kalari School, she practised in. He was the real person behind introducing the art form to her when she was only seven years old. This union allowed her to stay close to Kalaripayattu. However, after her husband's demise in 2009, Meenakshi didn't give up. She stayed strong and opted for the role of a Kalari teacher.
Today, she is almost reaching her 80s but unlike the ordinary people retiring from their jobs, Meenakshi Amma is still ascending herself. She is ageing like a fine wine, getting better with the years passing by. However, in the medieval era, this martial art form saw a decline but later was revived.
Meenakshi Amma as the Greatest Teacher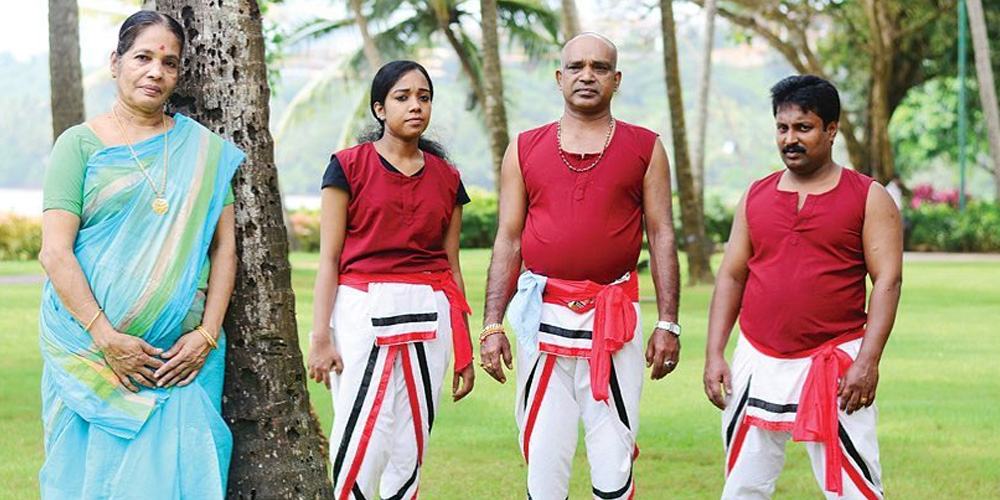 Photo Credit - Instagram / meenakshi_gurukkal
She is a saree-clad raging tigress with warm affection in her smile. She has proved everyone that women are no less than men, even in terms of strength. In 2017, she has been honoured with the Padma Shri.
Her Kalari school is attended by plenty of students even from abroad too. She is already in her late 70s, yet significantly making students master in Kalari. Her school Kadathanadan Kalari Sangam has been home to 150-160 students every year for training and master the art of Kalaripayattu. She has been teaching Kalari for more than 56 years to students and reviving this old martial arts form. She still maintains the traditional value system and teaches students without even taking any fees. The only money she accepts is in the form of Dakshina and the expenses for the oil used in Kalari.
Her family has also inherited the interest in Kalaripayattu. Her two sons and two daughters have started practising the art from an early age of six. One of her sons is also a Gurukkal (Kalaripayattu teacher) like her now. She herself is very optimistic about the future of this traditional martial art form in India and expects the upcoming generation to keep it alive.