12-year-old, Kamya Karthikeyan from India, has set the record for conquering Mount Aconcagua, the highest peak outside Asia. A student from the seventh class of the Mumbai Navy Children's School had accomplished this feat by climbing this 6962-meter peak on February 1, 2020. She raised the tricolour while reaching the top of this peak. Kamya has become the youngest mountaineer to achieve this record. She reached the summit with fellow trainers. Mount Aconcagua is the highest peak of the Andes Mountains in Argentina, South America.
The Indian Navy gave information on this and said that Kamya became the youngest girl in the world to reach the highest peak of South America, Mount Aconcagua. "Regular involvement in adventure sports along with years of physical and mental preparation helped Kamya to complete the climb under difficult conditions," said by an official associated with the expedition.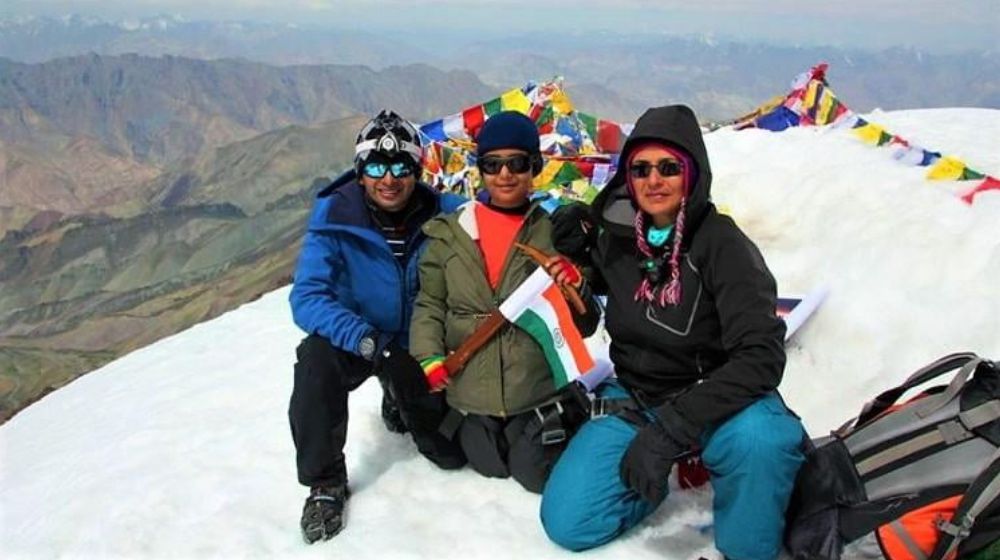 Photo Credit:- Mountainplanet.com
Kamya began climbing at the age of three and completed a basic trek in Lonavla. Kamya made her first trip to the Himalayas to the 12,000-ft-high Chandrashila peak when she was seven years old. She, along with her parents, made several high altitudes treks in Uttarakhand. Kamya's father, S.K. Karthikeyan, is the commander of the Indian Navy, while her mother Lavanya is a teacher.
In subsequent years, she climbed the Har-Ki-Dun, Kedarnath and Roopkund lake, which are well above 3500-meters high. At the age of ten, Kamya arrived at Everest Base Camp at an altitude of 5346-meters in Nepal. She is the second youngest girl in the world to climb Everest base camp.
Kamya also managed to climb the highest peak in Africa, Mt Kilimanjaro of 5895 meters on 25 October 2017. In 2018, she climbed Mount Elbrus on June 14, at 5,642 meters, which is the highest mountain in Europe, and the tenth most crucial peak in the world. On this Russian Peak, Kamya was accompanied by her mother Lavanya and her father SK Karthikeyan. Kamya has completed eight summits so far. Kamya has also been the youngest climber to conquer Mount Stok Kangri 6153 meters in Ladakh in 2017. On August 24, 2019, she also captured Ladakh's Mentok Kangri II of 6250 meters under challenging conditions. She was the youngest climber to do it.
Kamya wants to complete the Explorers Grand Slam in 2021. For this, she has to conquer the highest peaks of all the continents. Kamya had previously climbed some of the highest peaks of different continents such as Mt Kilimanjaro, Mt Elbrus and the highest mountain in Australia, Mt Kosciuszko of 2228 meters high.