Anna Korakaki, who is the Greek Olympic shooting champion, will be the First Woman to start an Olympic Torch Relay for the 2020 Tokyo Olympics; as announced by the Hellenic Olympic Committee. This is the first time a woman athlete has been selected to begin a torch relay for the 2020 Tokyo Games at the birthplace of the Ancient Olympics in Greece.
The ritual ceremony at the ancient stadium will be led by Greek actress Xanthi Georgiou posing as an ancient Greek Priestess, who will ignite the Olympic Flame using a bowl-shaped mirror to focus the heat of the Sun's Rays on the torch. She would then go and pass the torch to Anna Korakaki, who won a gold medal in the women's 25m pistol event at the 2016 Rio Games and was the World Champion in 2018. The flame-lighting ceremony will be held at the ancient Olympia on March 12.
After running the first part of the relay, Anna will then pass the torch to Mizuki Noguchi, the winner of the women's marathon at the 2004 Athens Olympics. When she receives it in Olympia, Western Greece, she will be the first Japanese woman to carry the flame of the 2020 Tokyo Olympics.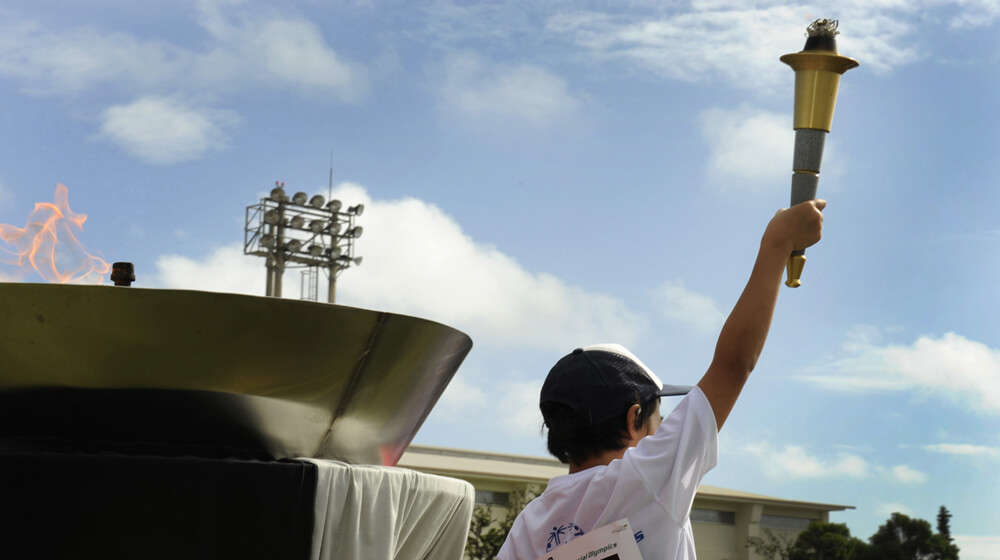 Photo Credit - pacaf.af.mil
Judoka Tadahiro Nomura and Saori Yoshida, who have bagged three Olympic gold medals (each) for Japan, will also carry the torch in Greece.
Following the eight-day Greek leg, the flame will be handed over to the officials of the Tokyo Organizing Committee during a ceremony at the Panathenaic Stadium in Athens. The last torchbearer on the Greek leg would also be a woman - Katerina Stefanidi of Greece, who won the pole vault gold in Rio. Then the Olympic flame will be transported from Greece to Japan by a Special Aircraft.
The torch will arrive in Japan on March 20 and will begin its journey around the country to the northeast Tohoku region, which was widely affected by the 2011 earthquake and tsunami that killed about 16,000 people. Both local organizers and the International Olympic Committee want to use the upcoming Summer Games to help the region recover, with Japanese officials calling the Games a "Reconstruction Olympics".
The flame will visit all 47 provinces in Japan during its 121-day journey. The torch relay formally ends with the final runners being taken to the stadium and brings the chief priest to light at the opening ceremony to be held on July 24 at Tokyo's Rebuilt National Stadium.