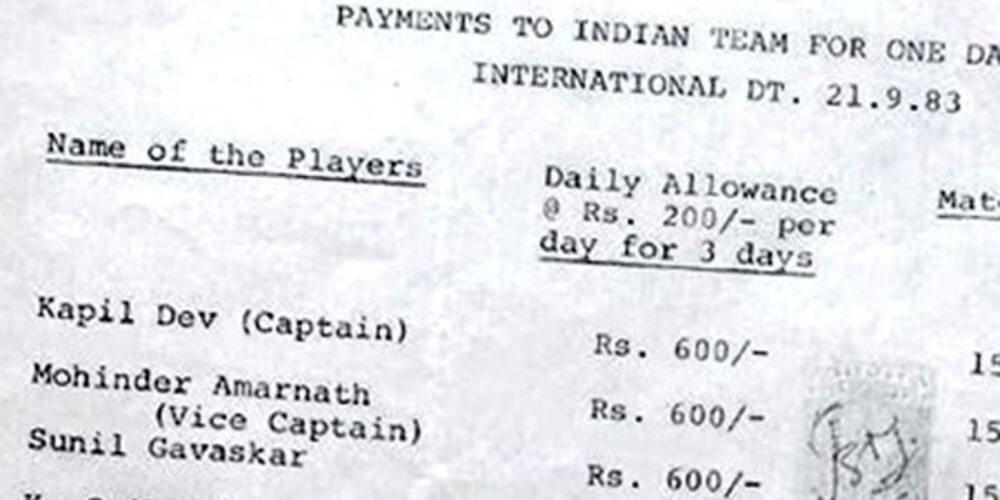 Since the past three days after the Aaj Tak journalist, Mr. Rajdeep Sardesai tweeted about the fees sheet of the Indian Cricket Team in 1983; Twitteratis have bombarded on the tweet with their opinions and comments.
So far, this news has become one of the most trending ones in the week, and we can't stop sharing the post on media platforms.
Of course, the world has changed now, and Rs. 2100 a match seems just a drop in the ocean for current cricket teams that are getting paid in Lakhs.
Apart from the daily allowance, cricketers are earning a lot from their advertising campaigns, domestic leagues, and their side entrepreneurship.
Rajdeep Sardesai tweeted India Salary Figures of 1983
As you can see, the fees sheet of the 83's national cricket squad where each of them was awarded Rs. 1500 a match and a daily allowance of Rs. 200, concluding it as Rs. 2100 a match for each player and these players played their heart out to bag India's first World Cup trophy.
What do you think????