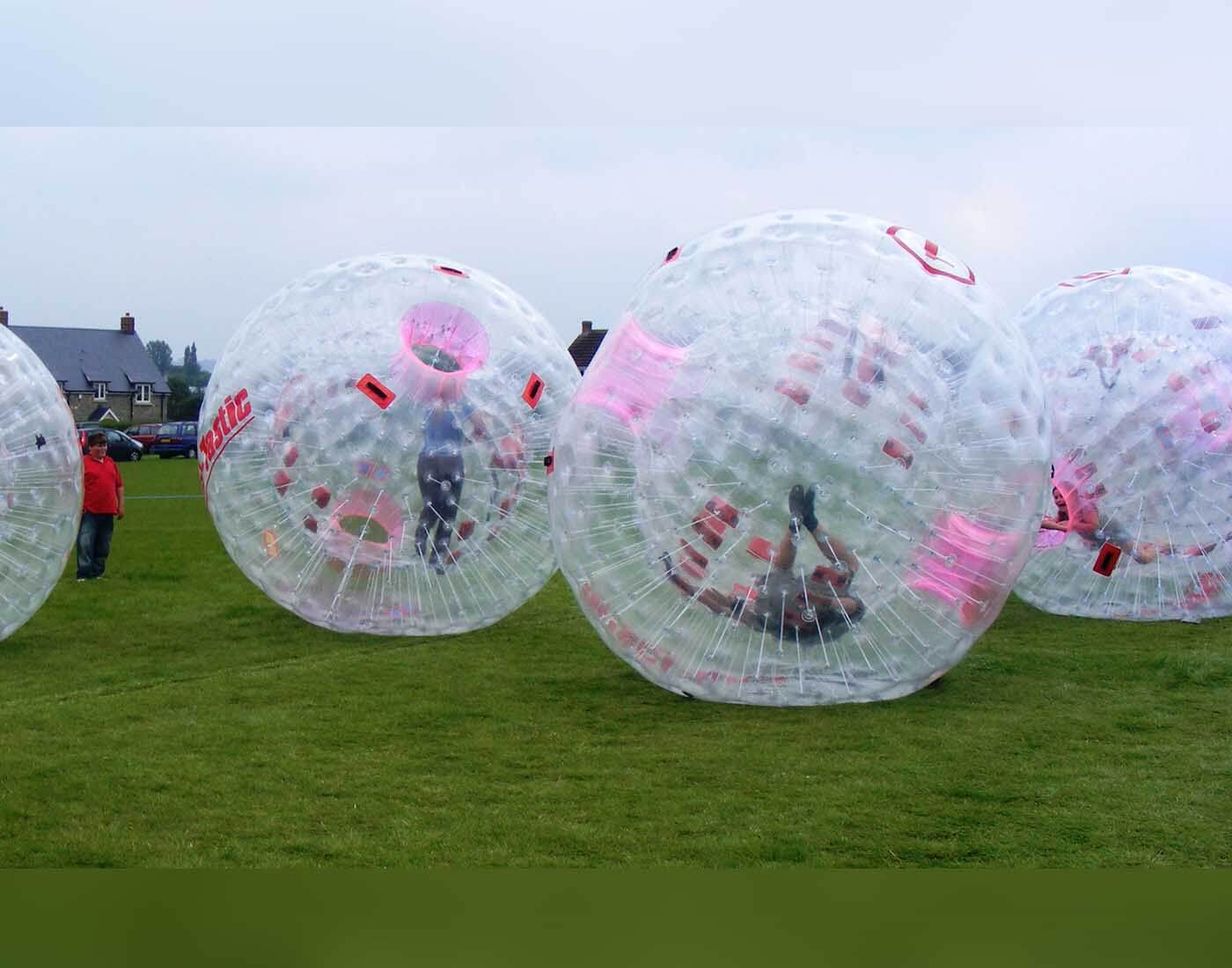 Zorbing is an extremely adventurous sport in which participants roll inside a zorb. It is usually practised on a slope or a levelled surface. The events can be conducted on ramps, made of wood or metal. Zorbing is popular in theme parks where it is carried out on a water surface. The participants fit themselves inside a sealed orb and then start zorbing. 
Two kinds of the orb are generally used in the events, either a harnessed orb or a non-harnessed one. The inbuilt capacity of the harnessed orbs is smaller than the non-harnessed one which can carry three to four riders at one time. However, the harnessed one can only carry one or two riders at a time. 
The zorbing ball is made from two separate transparent flexible plastic layers that are connected by a hundred pieces of ropes, facilitating proper turning and rolling of the ball. The size of zorbs is bigger than the beach ball, and can easily be rolled downwards on a grassy or inclined surface with a rider zipped inside.
The prime aim of the sport is to be an adventurous and recreational activity where any person of any age can participate. The participants are zippered inside an inflatable bubble or a zorb ball. 
The zorb ball can be placed on a hill and allowed to roll downwards. The participants try to contrive themselves inside the bubble to reach the finish line as fast as possible.