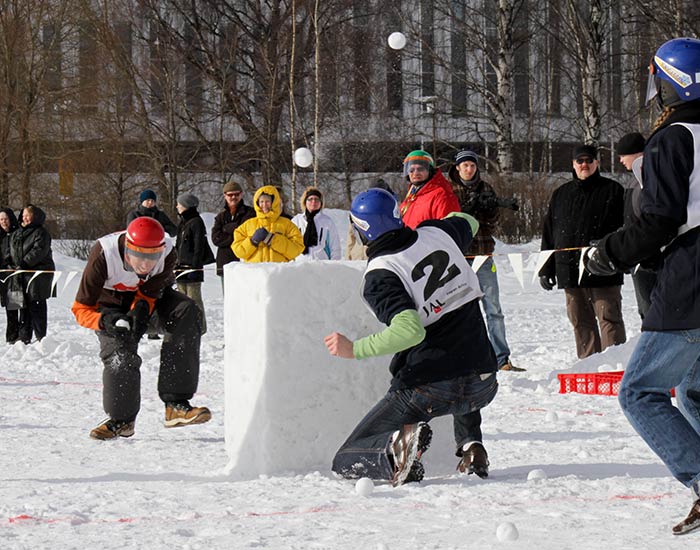 Yukigassen, which literally means "snow battle" in Japanese is a snowball fighting game from Japan. It was started in Mt. Showa-Shinzan in the country's Sobetsu town in 1989. The first Yukigassen event outside of Japan was hosted by Australia in 1992. Initially, the sport was governed by the Japan Yukigassen Alliance, but in 2013 the International Alliance of sport Yukigassen was formally established. The match is played between two teams of 7 players each including four forwards and three backcourts (and two substitutes also). Each match consists of three 3-minute sets. The team that first captures the opponent's flag or eliminates more players of the opponent team with snowball hits wins the set and the first team to win two sets wins the match. Each of the teams can use up to 90 snowballs in a set. The sport is played on a court with certain measurements, and all the players wear special yukigassen helmets with face shields.
Updated On : 02 Aug, 2021
*
We crave for more modifications and accuracy. Help us do that with your valuable
feedback
. No responsibility is taken for the authentication of the data.
What do you think about the above article?