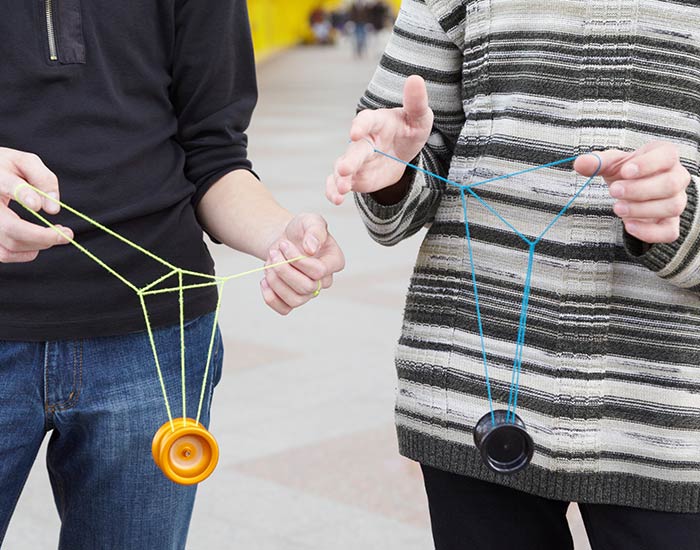 Yo-yo is a toy which is an object consisting of an axle attached to two disks, and with a length of string looped around the axle, like a slender spool. Yo-yo is played by holding the free end of the string (handle) enabling the force of a throw or gravity to spin the yo-yo and unwind the string and then allowing it to wind itself back to the player's hand, exploiting its spin. This whole trick is usually called "yo-yoing". A yo-yo competition usually includes two parts, a set of compulsory tricks and freestyle in which the points are scored for each and the winner is the one who scores the most points. There are six divisions in which one can compete- 1A, 2A, 3A, 4A, 5A and AP. The game was first made famous in the 1920s and remains a popular pastime of many generations and cultures. Yo-yo was known in ancient Greece but is mostly associated with Japanese culture as it is very popular in Japan. The name "yo-yo" was registered first in 1932 by Sam Dubiner in Vancouver, Canada as a trademark and the first World Yo-Yo Contest in London, England was won by Harvey Lowe in 1932 and is held every year since then.
Updated On : 02 Aug, 2021
*
We crave for more modifications and accuracy. Help us do that with your valuable
feedback
. No responsibility is taken for the authentication of the data.
What do you think about the above article?