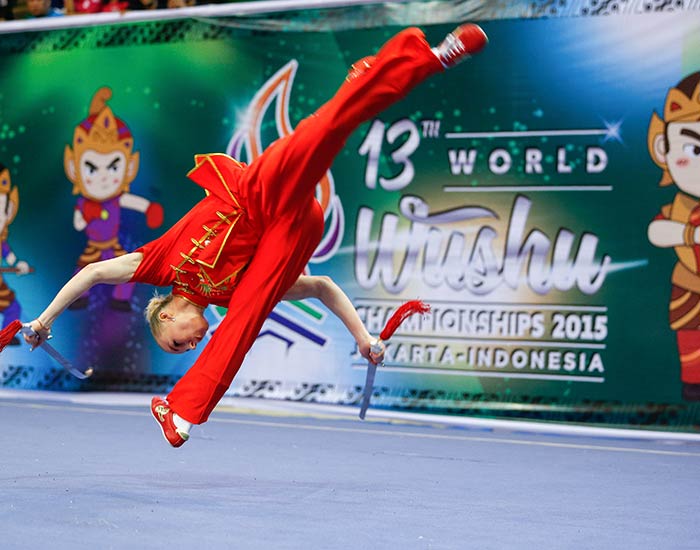 Wushu-Taolu is a Chinese martial art similar to gymnastics in which athletes perform choreographed routines comprised of basic movements such as kicks, stances, balances, pushes, jumps, sweeps and throws) on a padded carpet. The performances are judged on the quality of movements used, overall performance and the degree of difficulty of the routine. Some taolu events are performed without weapons and some with weapons. The Chinese art of taolu was born in 1958 with the establishment of the All-China Wushu Federation. The sport is governed by the International Wushu Federation (IWF) which was established in 1990 and organized the first World Championships of Wushu (both sanshou and taolu) in 1991 in Beijing, China.
Updated On : 02 Aug, 2021
*
We crave for more modifications and accuracy. Help us do that with your valuable
feedback
. No responsibility is taken for the authentication of the data.
What do you think about the above article?