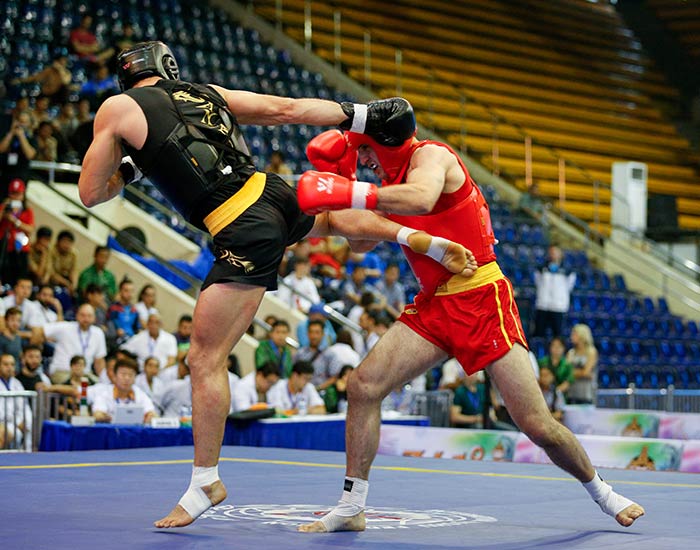 Wushu-Sanda, also known as Sanshou is a form of Chinese martial art practiced as a full-contact sport and resembles kickboxing. It is an unarmed combat sport which uses the kicking, punching, wrestling, throwing and defensive techniques. The sport was originally developed by the Chinese military and is based on the traditional Kung Fu and modern combat sports techniques. The first World Championships of Wushu (both sanshou and taolu) took place in 1991 in Beijing, China and the first Sanshou World Cup was held in 2002 in Shanghai and is now organized in alternate years to the World Wushu Championships. 
Updated On : 01 Dec, 2021
*
We crave for more modifications and accuracy. Help us do that with your valuable
feedback
. No responsibility is taken for the authentication of the data.
What do you think about the above article?