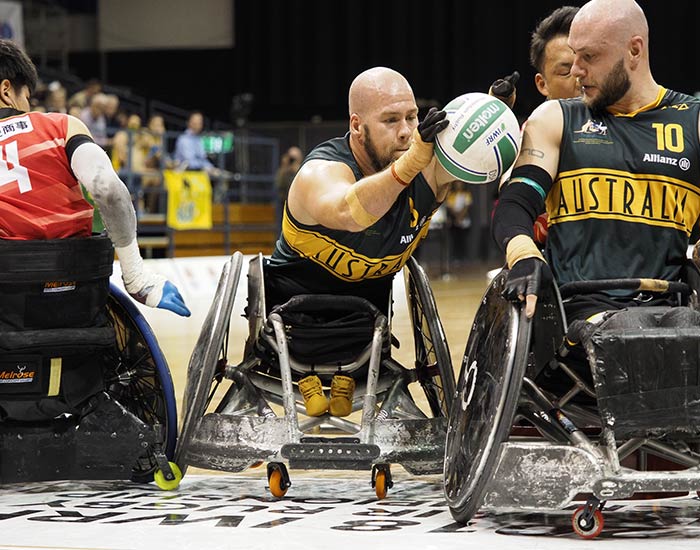 Wheelchair rugby is a contact team sport for athletes with a physical disability. This unique sport contains the elements of rugby, basketball and handball where the athletes of the opposing teams carry the ball to the opponent's goal. The contact between the players' wheelchairs is allowed, and in fact, it is an integral part of the game as the players use their wheelchairs to hold and block the opponents. Originally called murder ball, Wheelchair rugby was invented in the year 1977, Canada when a group of quadriplegic athletes were looking some alternative for wheelchair basketball. They wanted a sport that would have reduced hands and arm function and would allow equal participation of all the para-athletes, and hence the game was invented. Since then, the game started gaining attention and is now played by quadriplegic athletes worldwide. The International Wheelchair Rugby Federation is the global governing body of the sport, and it has also been included in the Paralympics games in 1994.
To score more goals than the opponent.
Updated On : 02 Aug, 2021
*
We crave for more modifications and accuracy. Help us do that with your valuable
feedback
. No responsibility is taken for the authentication of the data.
What do you think about the above article?