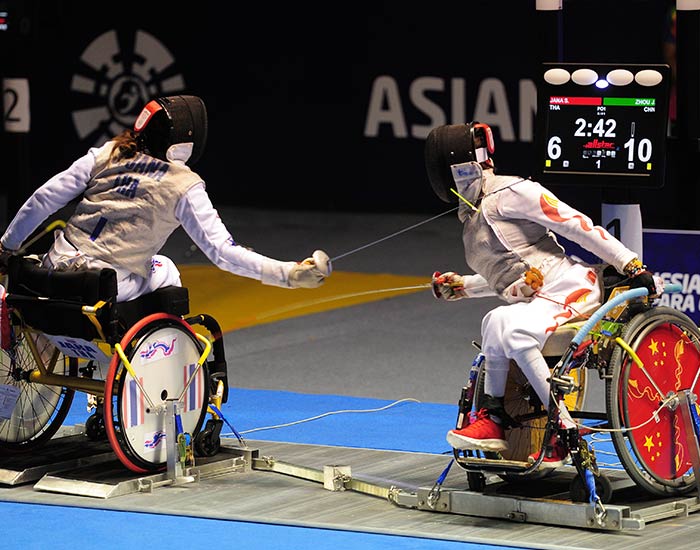 Wheelchair fencing was constituted by Sir Ludwig Guttmann at the Stroke Mandeville Hospital for para-athletes. It is a variant of fencing for the athletes with a disability. The sport was first introduced in 1953 at the Stock Mandeville Games in England especially for war veterans. Wheelchair fencing is governed by International Wheelchair and Amputee Sports Federation. It is a federation of the International Paralympic Committee. Both men and women participate in fencing events that have locomotor disability relating to amputations, spinal cord injuries and cerebral palsy. Men and women both can take part in foil and épée whereas sabre event is only for the males. The difference between regular Olympics fencing and wheelchair fencing is that the wheelchairs are fixed on the ground so as to limit the game space and allows the athletes to fence without moving the chair anywhere.
To score more points than the opponent.
Updated On : 02 Aug, 2021
*
We crave for more modifications and accuracy. Help us do that with your valuable
feedback
. No responsibility is taken for the authentication of the data.
What do you think about the above article?