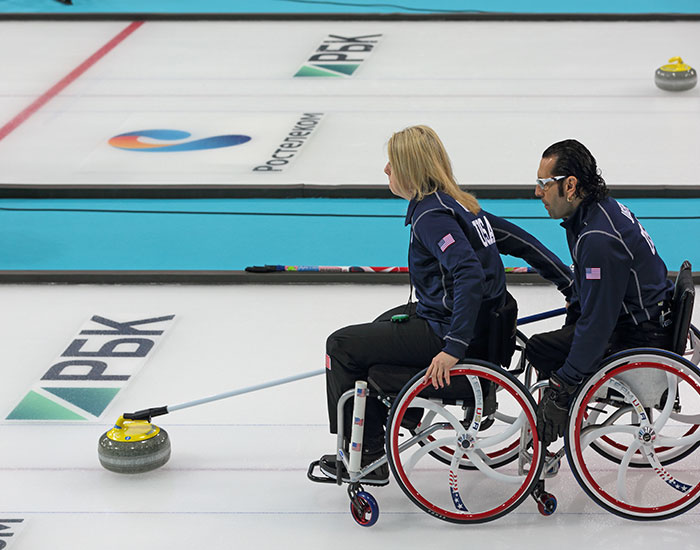 Wheelchair curling is a Paralympic sport in which athletes having significant impairments in lower limb or gait function (players with cerebral palsy, spinal injuries, etc.) can participate. The sport is an adaptation of curling with very similar rules as that in curling (except that no sweeping is allowed in wheelchair curling). It was first played in Europe in the late 1990s and in 2002 in North America. The first world cup for wheelchair curlers was held in Crans-Montana, Switzerland in 2000 and the first World Championships of the sport took place in 2002 in Sursee, Switzerland and was won by the host nation. Wheelchair curling became a part of the Winter Paralympic Games in 2006.
To score more points than the opposing team by sliding the granite stones on the ice sheet so that they come to rest in the 12-foot circle called the "house" and as close as possible to the tee.
Updated On : 02 Aug, 2021
*
We crave for more modifications and accuracy. Help us do that with your valuable
feedback
. No responsibility is taken for the authentication of the data.
What do you think about the above article?