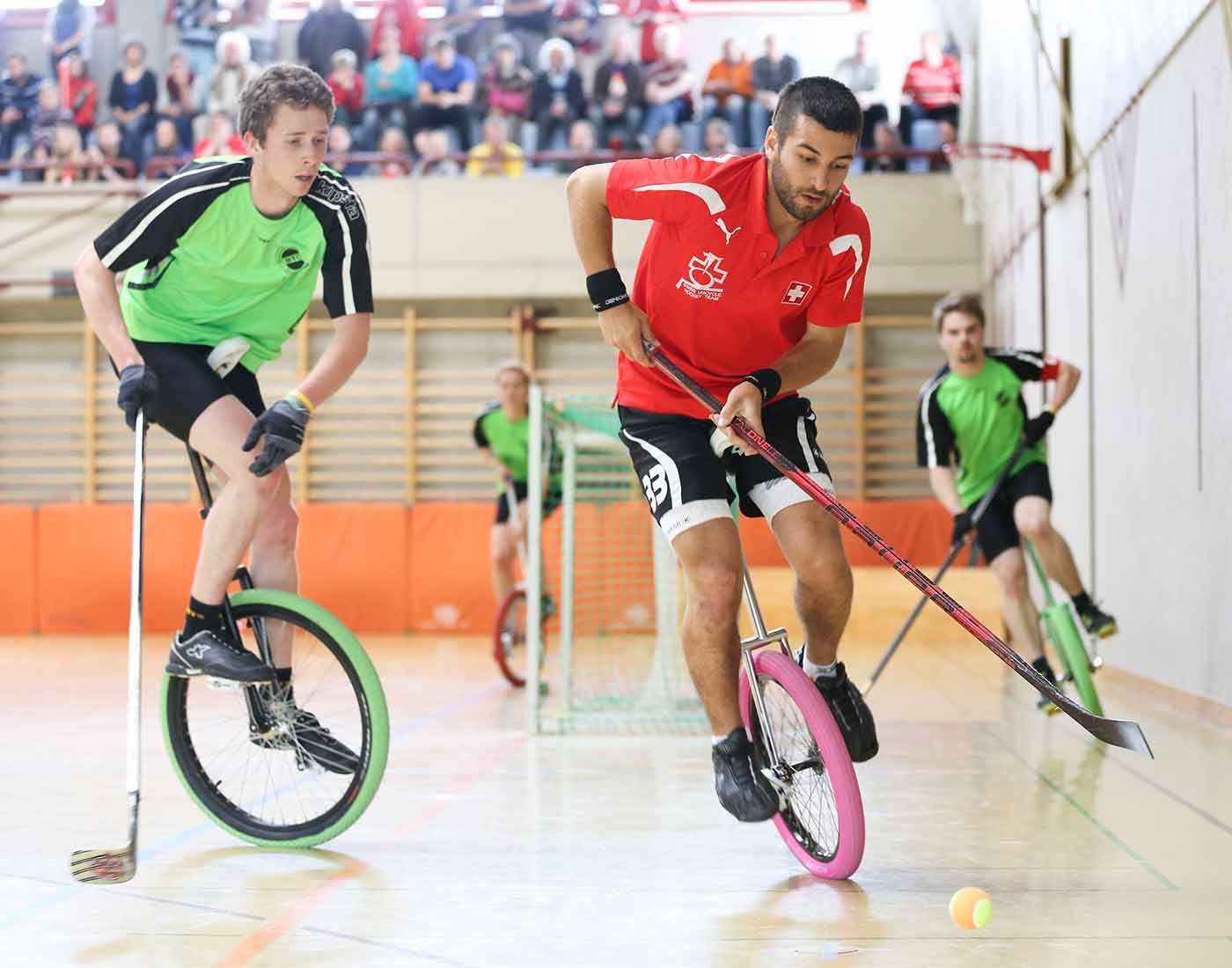 Unicycle hockey is a variant of the regular hockey game but while riding a unicycle. The sport is much similar to roller hockey, inline hockey as well as rink hockey. It is a team sport, where players try their best to make a goal and earn scores. Each team has five players along with substitutes. There is no separate goalkeeper designated among the playing members. 
However, any player can set back and guard the goal area. The International Unicycling Federation is the highest governing body of the sport. The certified unicycle leagues are widely organized in various countries, primarily in the United Kingdom, Germany as well as in Switzerland. 
The aim is to strike the ball with a hockey stick inside the goal of the opposing team. The players have to ride a unicycle and maintain their balance while playing. The substitutes can play any time during the match and are not limited to indicate their entry by the referees. 
It's a non-contact sport; therefore, the players are required to control their aggression and play the game smoothly. To win, both the team aims in scoring the least amount of penalty points and any fouls are highly discouraged from attempting the winning title.