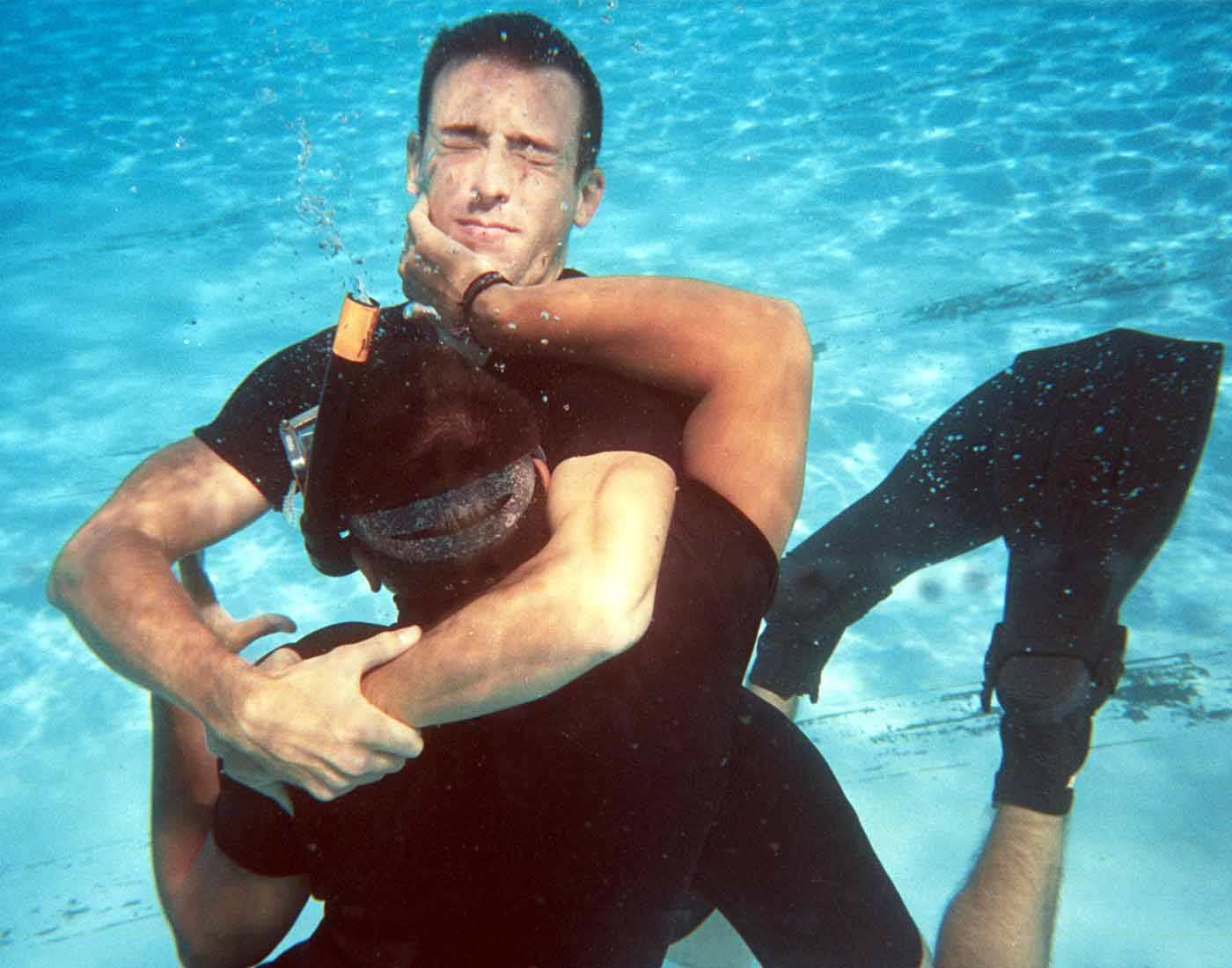 Underwater Wrestling is a contact sport performed between two participants in a swimming pool. The participants wear specific swimming costumes along with masks, fins, bands around the ankle and ribbons on ankle band. The sport is also known as "Aquathlon" (here 'Aqua' refers to the water and 'Athlon' means any combat or wrestling). 
The players combat not only underwater but also above the water surface while floating with the aid of various devices. These devices involve the diving gear, rubber knives or other dummy weapons. 
The participants can combat barehanded. They can combine grappling and choking skills to attack their opponents. The CMAS sports council's Aquathlon Commission is the international governing body for underwater wrestling.
The objective in underwater wrestling is to combat with each other and try to remove the ribbon from the competitor's ankle. The pool in which the combat is performed has 2-6 m depth. The players are required to perform the combat carefully without harming the opponents. 
Updated On : 02 Aug, 2021
*
We crave for more modifications and accuracy. Help us do that with your valuable
feedback
. No responsibility is taken for the authentication of the data.
What do you think about the above article?