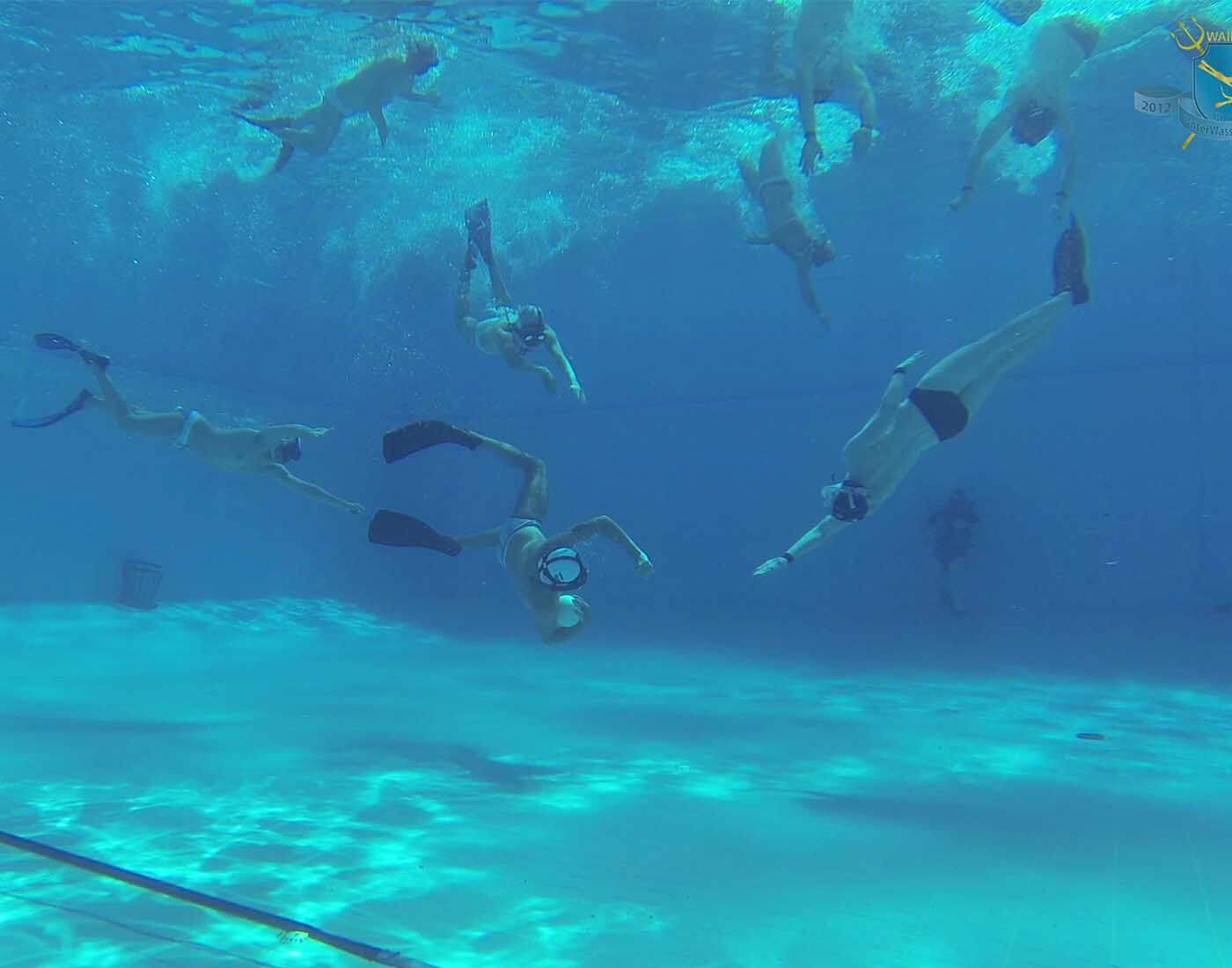 Underwater Rugby is a contact sport that is played underwater in an artificial pool. The sport has many similarities with rugby. It's a team sport where two teams try to score the maximum by attempting higher goals to the opponent's net.
The sport holds its ancient roots from Germany where the German diving clubs practised it during the training sessions in the 1960s. The Confédération Mondiale des Activités Subaquatiques (CMAS) is the highest governing body for underwater rugby which also hosts the World Championships. 
The objective is to score the maximum goals with the aid of a playing ball. They have to place the balls in the net of the opposing players, defended by their Goalie. All the 6 players in the team ditch the ball against the opposing team by using the playing ball filled with saltwater while they defend their goal area. 
The players are required to perform the entire match underwater in teams and try to score higher points than the other team.
Usually, the players in each team are positioned either as forward, defender or as a goalie.