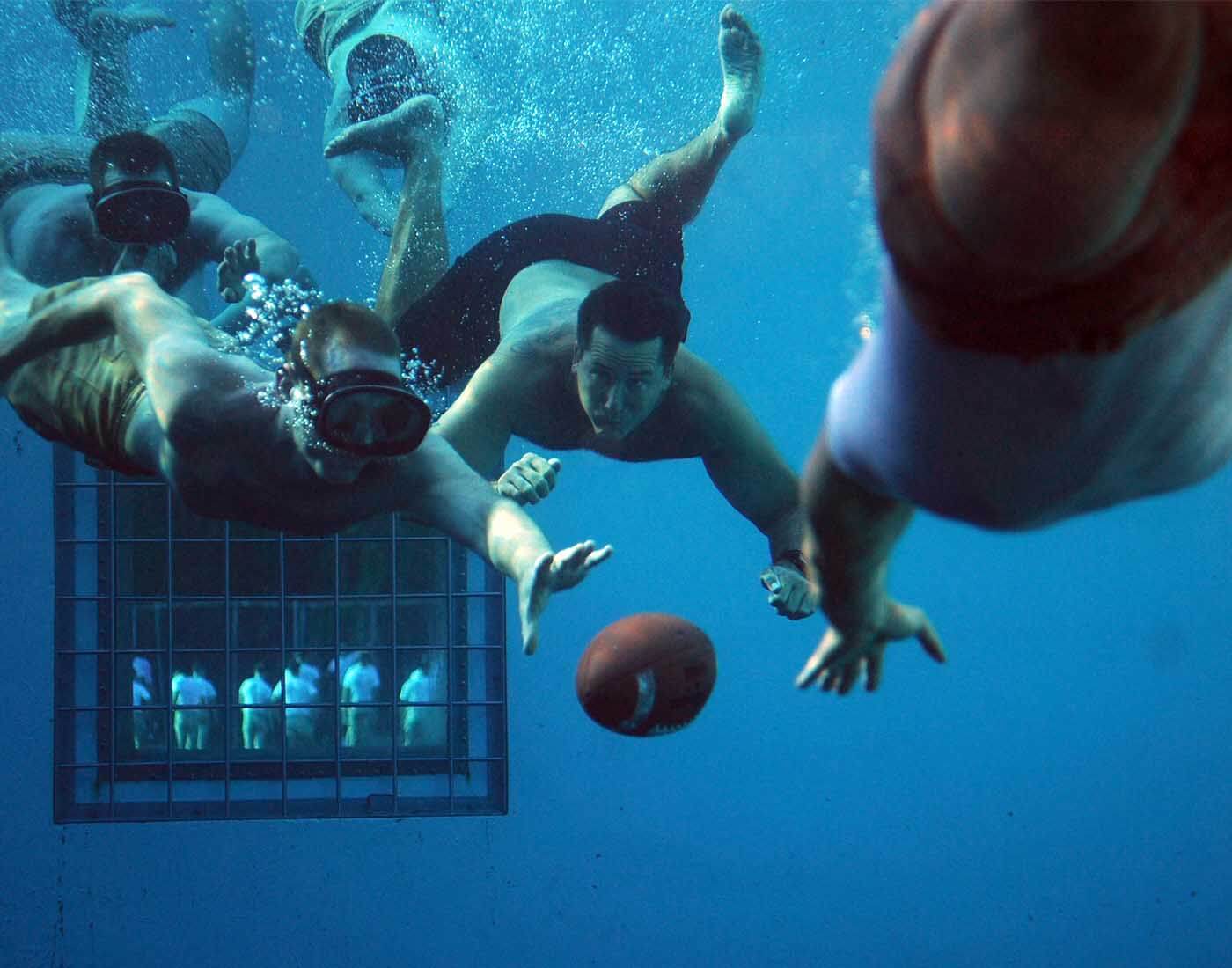 Underwater Football is a team sport which is played in a swimming pool. The sport is played between two teams with 13 players on each side. During the matches, the players wear snorkelling equipment along with mask, snorkel and fins.
The ball used in the matches doesn't float on the surface as it should be negatively buoyant. According to earlier reports, the sport was developed in the University of Manitoba in the 1960s. 
Usually, the sport is regarded as a club based activity. Underwater football is widely played in various Canadian places such as Alberta, Manitoba, Newfoundland, Labrador etc.
The major objective of the game is to score maximum points by striking the ball in the opposing team's net. The players who will completely submerge inside the water can hold the playing ball and aim it inside the goal. The ball is made of toy rubber torpedo, and the goals are built by downwards weighing buckets.
Updated On : 02 Aug, 2021
*
We crave for more modifications and accuracy. Help us do that with your valuable
feedback
. No responsibility is taken for the authentication of the data.
What do you think about the above article?