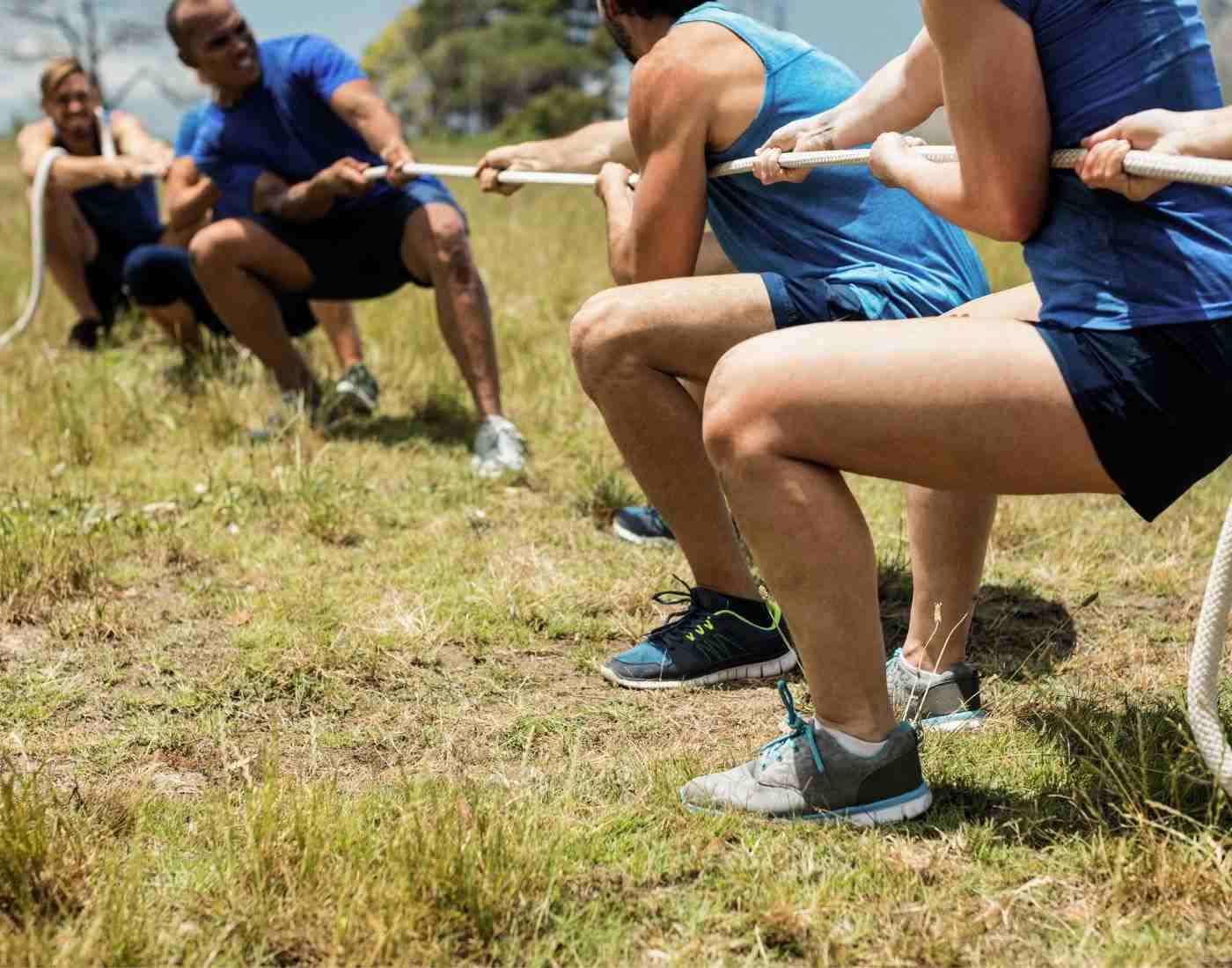 Tug of war, a game where an enormous amount of players' strength is put to test, is a sport that brings both the teams against each other. The teams pull on the opposite ends of the rope with the objective to bring the rope at a certain length in one direction against the force of the opposing team's pull. According to the Oxford dictionary, the phrase "tug of war" means "the decisive contest" or the actual struggle or tussle. It was towards the end of 19th century when this phrase was put to use in the athletic contests between two teams who struggle at the opposite ends of the rope in order to outscore the opponent. Today, the sport is played almost everywhere in the world and a small section of nations have set up national federations to govern the game at national level however, the Tug of War International Federation is the global governing body of the sport that codifies the rules and regulations of the game and organizes the international championships at regular intervals. It was the part of Summer olympics from 1900 to 1920.
To outscore the opponent team by pulling the larger part of the rope towards one's end.
Updated On : 02 Aug, 2021
*
We crave for more modifications and accuracy. Help us do that with your valuable
feedback
. No responsibility is taken for the authentication of the data.
What do you think about the above article?