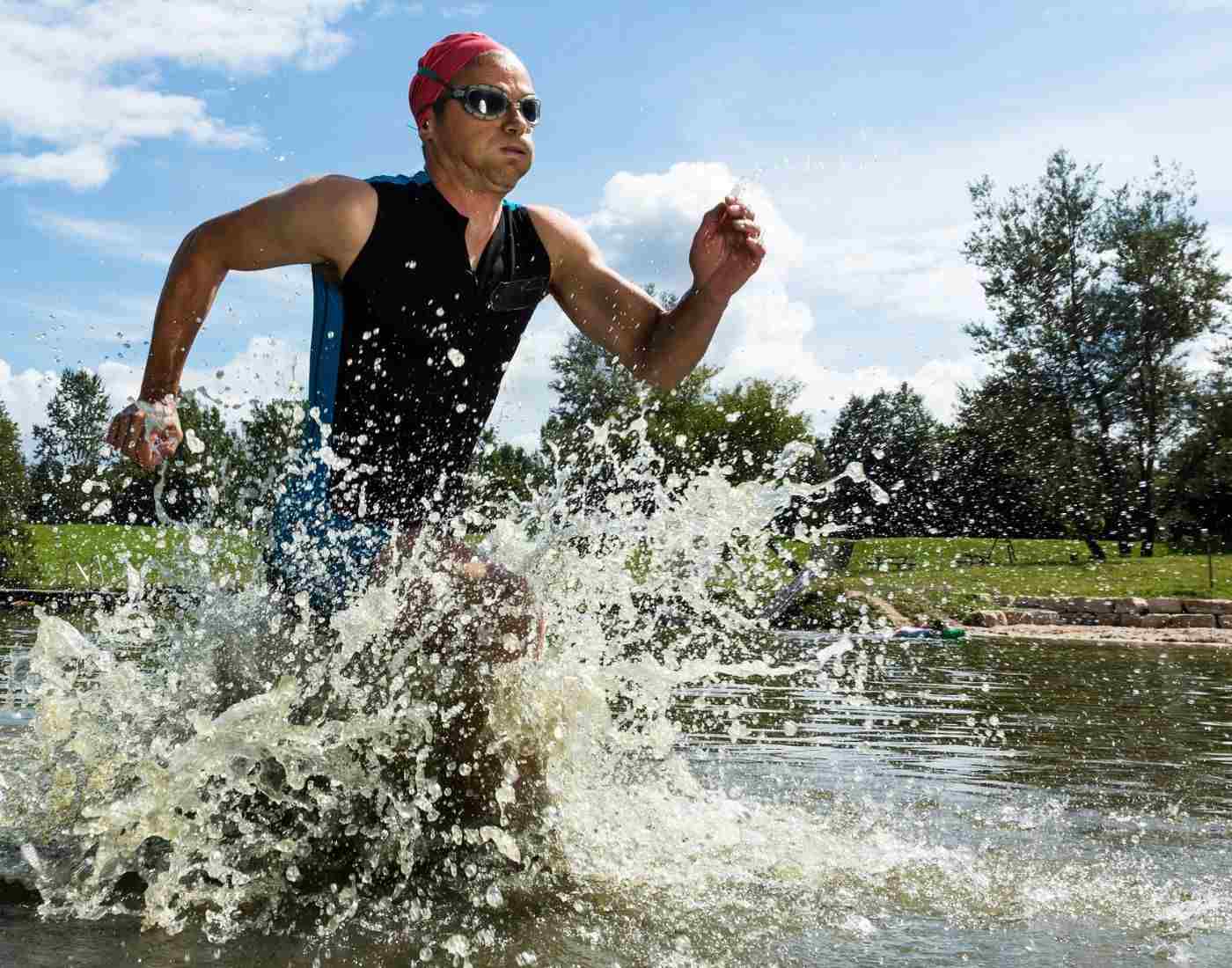 Triathlon is a combined sport consisting of three disciplines- swimming, cycling and running competed in continuity and succession. The most common form of the sport consists of these three disciplines only; however other variations of the game may also exist. The sport is a part of summer Olympics since 2000. The first triathlon consisting of these three sports (swimming-cycling-running) in succession was held on 25th September 1974 at Mission Bay, San Diego, California. But the sport is considered to have its beginning in the 1920s in France with a race named "Les Trois Sports" having a 3km run, 12km bike racing followed by swimming. The global governing body of the sport- ITU was founded in 1989.
To complete all the three disciplines in the fastest time possible while following all the predetermined rules. The overall time of the athlete is inclusive of the "transition" time which is taken by players to change gear for the next segment (from swimming to cycling and from cycling to running).
Updated On : 02 Aug, 2021
*
We crave for more modifications and accuracy. Help us do that with your valuable
feedback
. No responsibility is taken for the authentication of the data.
What do you think about the above article?