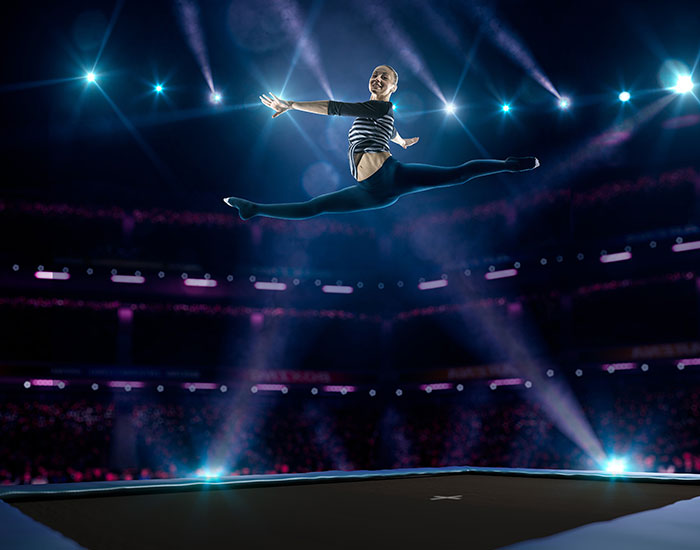 Trampolining is one of the gymnastics' disciplines in which athletes perform acrobatics while bouncing on a trampoline. The skills performed by the gymnasts are a combination of movements like somersaults, body landings, shaped bounces and twists performed in positions as the tuck, pike or straight position. In 1936, George Nissen constructed the first folding trampoline in his garage and named it by modifying the Spanish word "trampolin" for the springboard. The first national championship of the sport took place in 1948 in the USA and was included in the Pan-American Games in 1955. In 1999, the sport became a discipline of the FIG and was included in the Olympic Games in 2000.
Updated On : 02 Aug, 2021
*
We crave for more modifications and accuracy. Help us do that with your valuable
feedback
. No responsibility is taken for the authentication of the data.
What do you think about the above article?