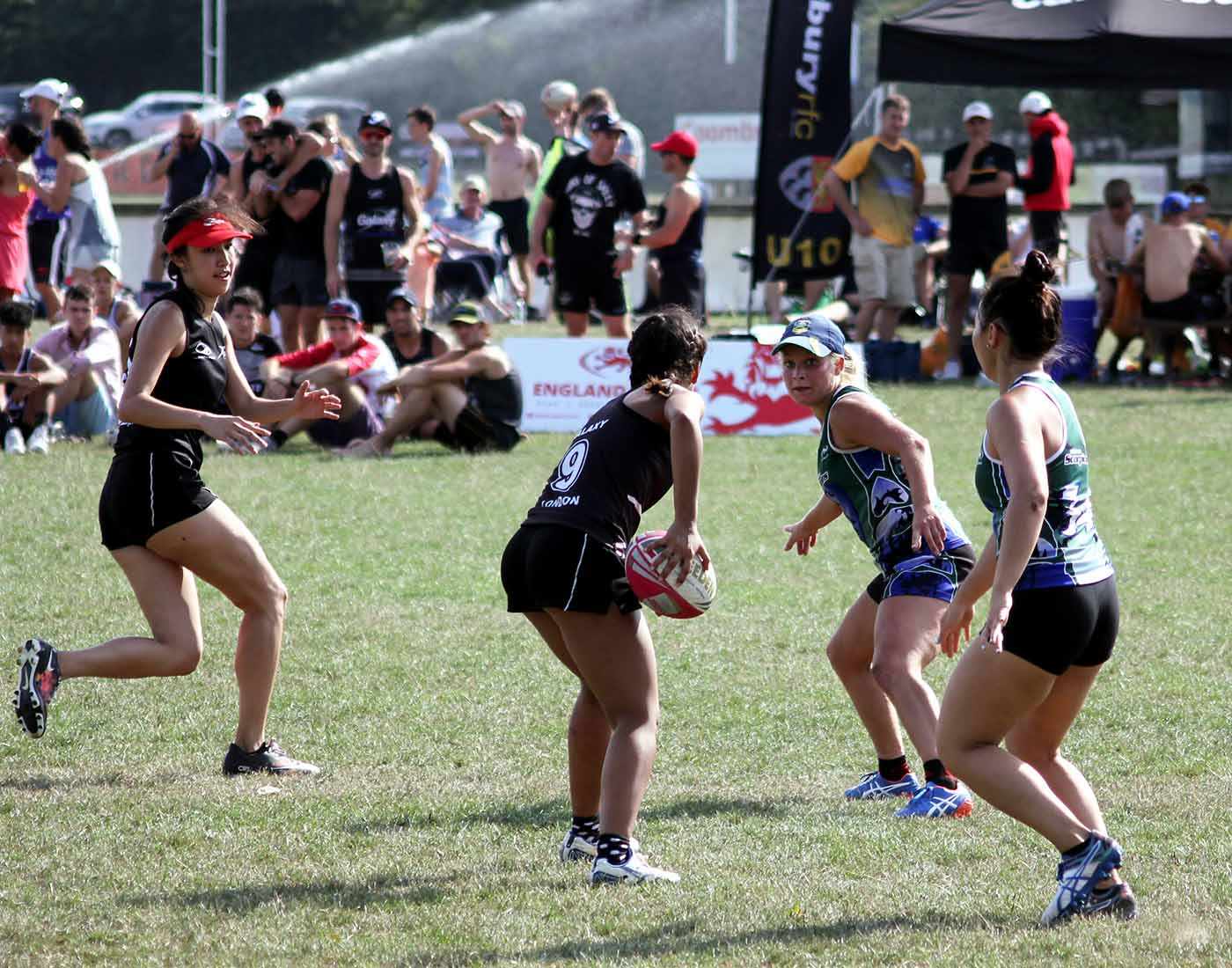 Touch rugby is a modern version of rugby football. In this game, the players of one team touch their opponents by hands or any part of their body instead of physically tackling them. 
Touch rugby is that version of rugby where the players are replaced by just a single touch of the opposite team members. The first basic rules of touch rugby were introduced by the South Sydney Junior Rugby League Club in the 1960s. The international governing body of touch rugby is the Federation of International Touch (FIT).
Touch rugby is a team sport. The players of one team try to touch the opponents anywhere on the body or clothes. The players, touched by the opponents, are declared out of the play. They have to wait outside the boundary. 
The sport is conducted for men, women and even for mixed teams comprising of both male and female players. The game is closely linked to rugby, and there is no harsh tackles or kicking. 
The players must put their maximum efforts on running, passing the ball between teammates and defensively catching it.