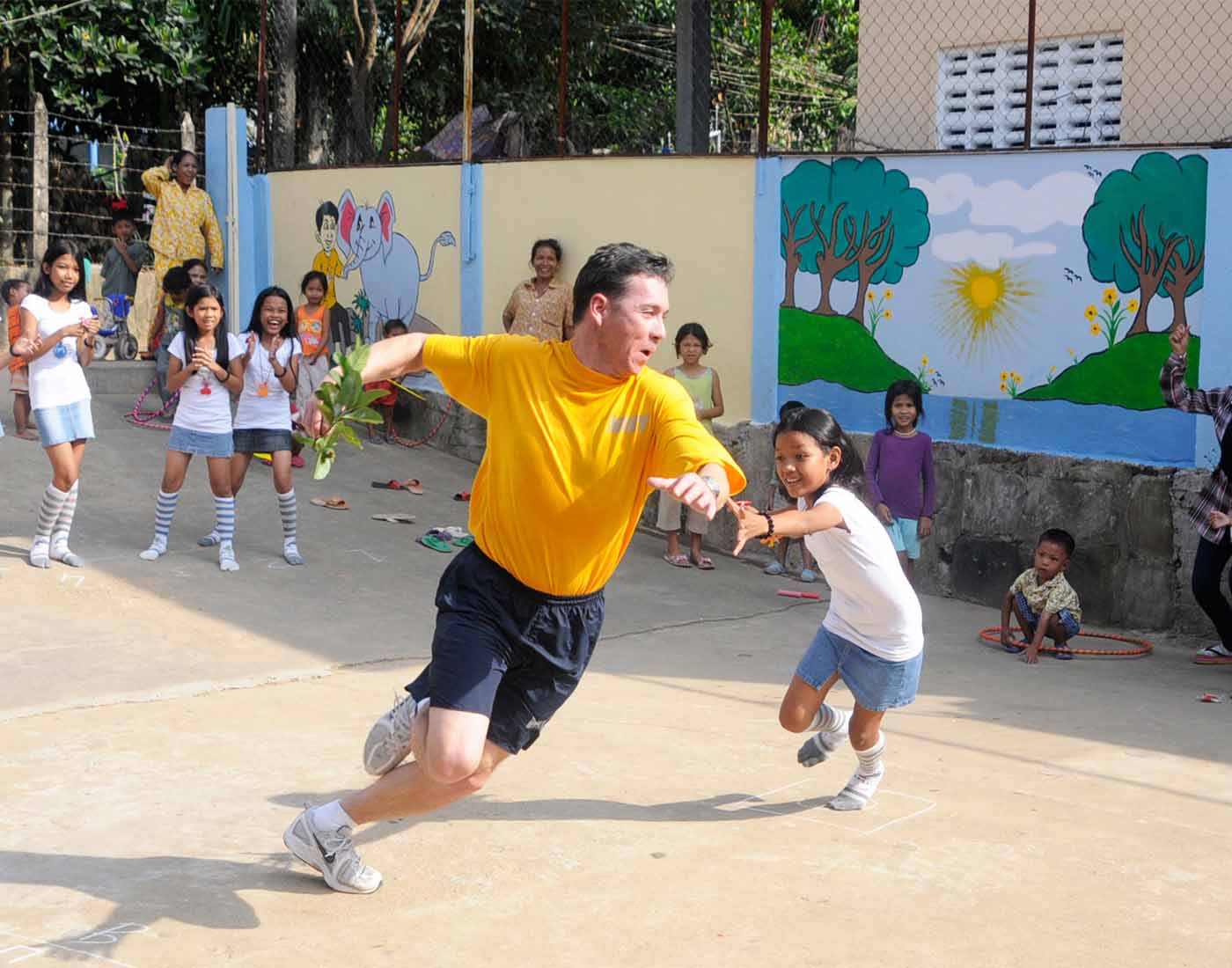 Tag is a popular game which is played globally. Children widely play it in school campus and parks. The name has arrived from the acronym of "Touch and Go". The player chases other players and touches them to signify a tag. 
The game has various names in different regions such as in Romania, it is known as Leapsa, and in Modern Greece, it is known by the name kynigito. 
It's widely regarded as tig, it, tips, chasey, etc. The sport requires various skills such as speedrunning, hiding, ditching and stalking. 
The objective of the sport is relatively straightforward where the chaser is required to touch other players to make them out by tagging them. After tagging a person, the chaser or tagger (it) is required to say "Tag you are it!" and the last one who is tagged becomes the chaser (it) for the next round. 
After a few successful tags, the original chaser gets the help of other tagged players to catch the remaining players. This may be done by linking each other's hand in a chain system to catch the rest of the participants.