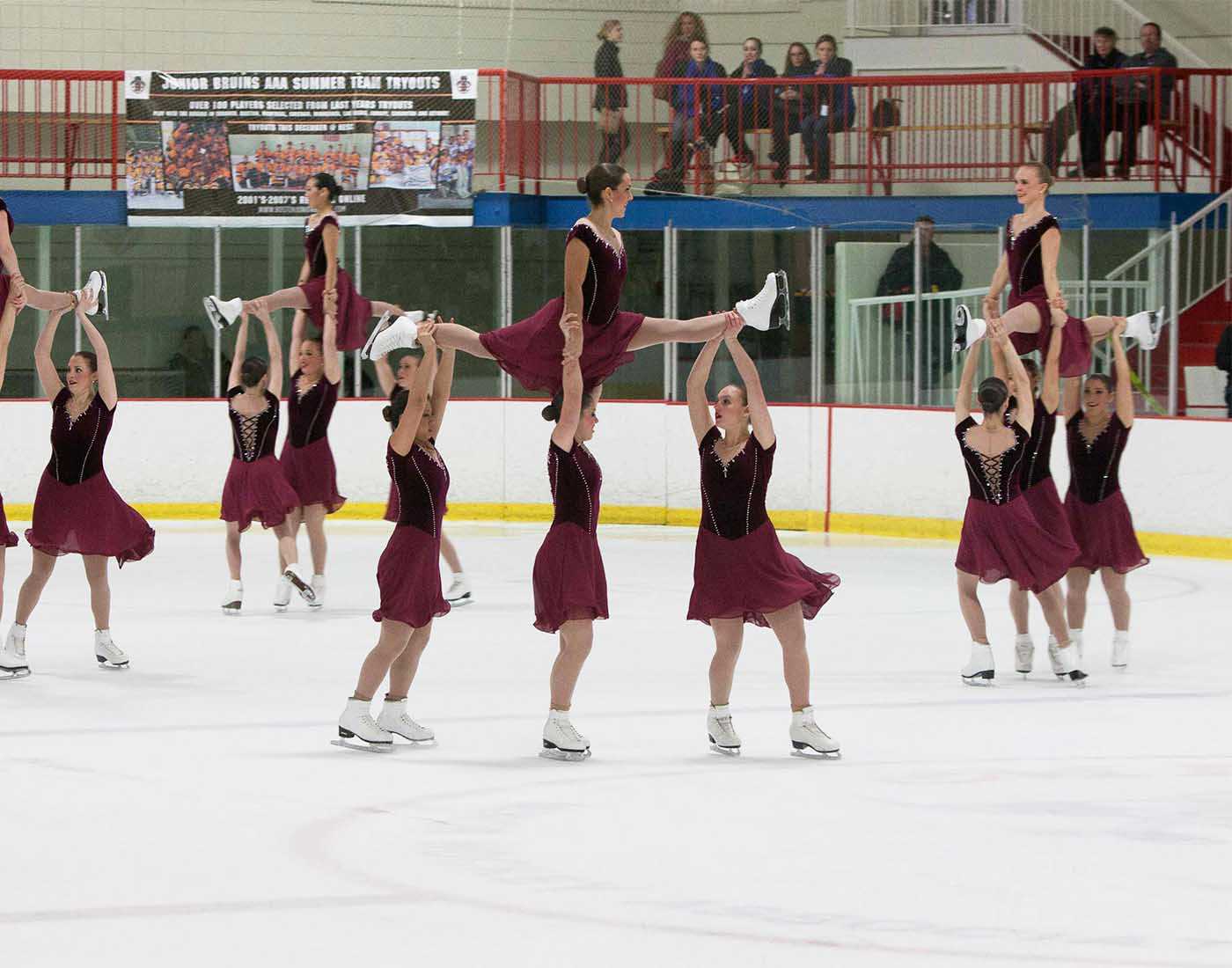 Synchronized skating is a variant of the specialized skating sport in which a group of 8 or more professional skaters participates and perform beautifully yet, challenging formations, moves and drills in a synchronized manner. 
The sport is also regarded as "Synchro". Canada is viewed as the leading champion in synchronized skating. Dr. Richard Porter led the sport in the year 1956, and at that time, it was regarded as 'Precision Skating'. The competition lies on the same judging criteria for singles, duals and ice dancing. 
The objective of the skaters participating in the sport performs as a single unit where they execute various stunts with blocks, lines and wheels on edgy music. The skaters also perform diverse straight line or circular sequences along with other elements such as dancing, intersection, etc. 
All the skaters perform the skating elements with each other in a synchronized manner and maintain their balance in a proper way so that they may score maximum points. The distribution of the highest points depends on how difficult moves and stunts.
The judging criteria solely based on how skilled and difficult performance the team has portrayed over the music in a given time.