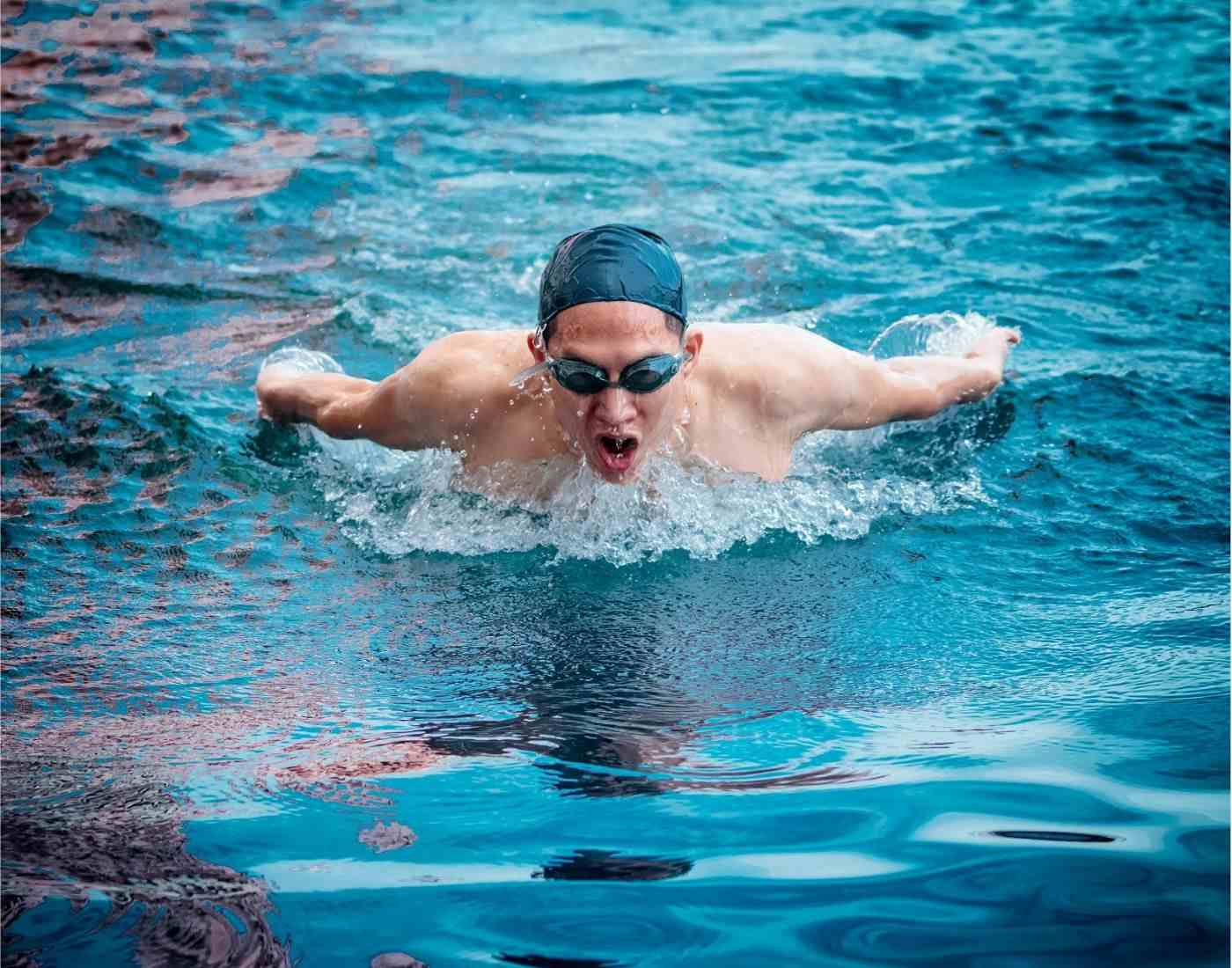 The term "swimming" refers to the propulsion of body through the water with the help of limbs to move in the desired direction. It is basically locomotion of creatures in water to survive, but amphibians also have an ability to go with this kind. Human uses swimming for many purposes such as exercise, sports and recreation. The medium can either be still or turbulent or moving with a velocity. It only depends upon the science of liquid. Ideally, a body with a relative density of 0.98 can float in water being less dense to it and a creature can move through it with the help of its limbs. The human body can't float in water as its relative density is slightly less than that. Hence, it has to be in motion. Researchers have found swimming as one of the best exercises to keep human bodies healthy and active, healing numerous breathing issues and providing comfort to joints of bones. As sports, it offers many styles to perform skills and a healthy environment to compete individually as well as a team. In today's world, it has been established as one of the widest streams of international sports containing many competitive courses. It was first started in Japan in 1603 as a race without any formal existence. In 1837, the sports association of London organized Swim Meets and conducted a championship over 440 yards in 1846 codifying some rules for it and the Association Metropolitan Swimming Club was founded in 1969. The Federation International de Natation Amateur (FINA) was founded in the same year with 10 nation members. Initially, swimming competitions were held in the sea but after some time, it switched over pools. The first races in three different strokes (backstroke, breaststroke and freestyle) were held only for men but in 1912, the races for women also started. The biggest competitions of swimming are Olympics and World Championships initiated in 1973.
Each swimmer has to compete in a race against the other competitor to swim the predefined distance in the minimum length of time.
Updated On : 02 Aug, 2021
*
We crave for more modifications and accuracy. Help us do that with your valuable
feedback
. No responsibility is taken for the authentication of the data.
What do you think about the above article?