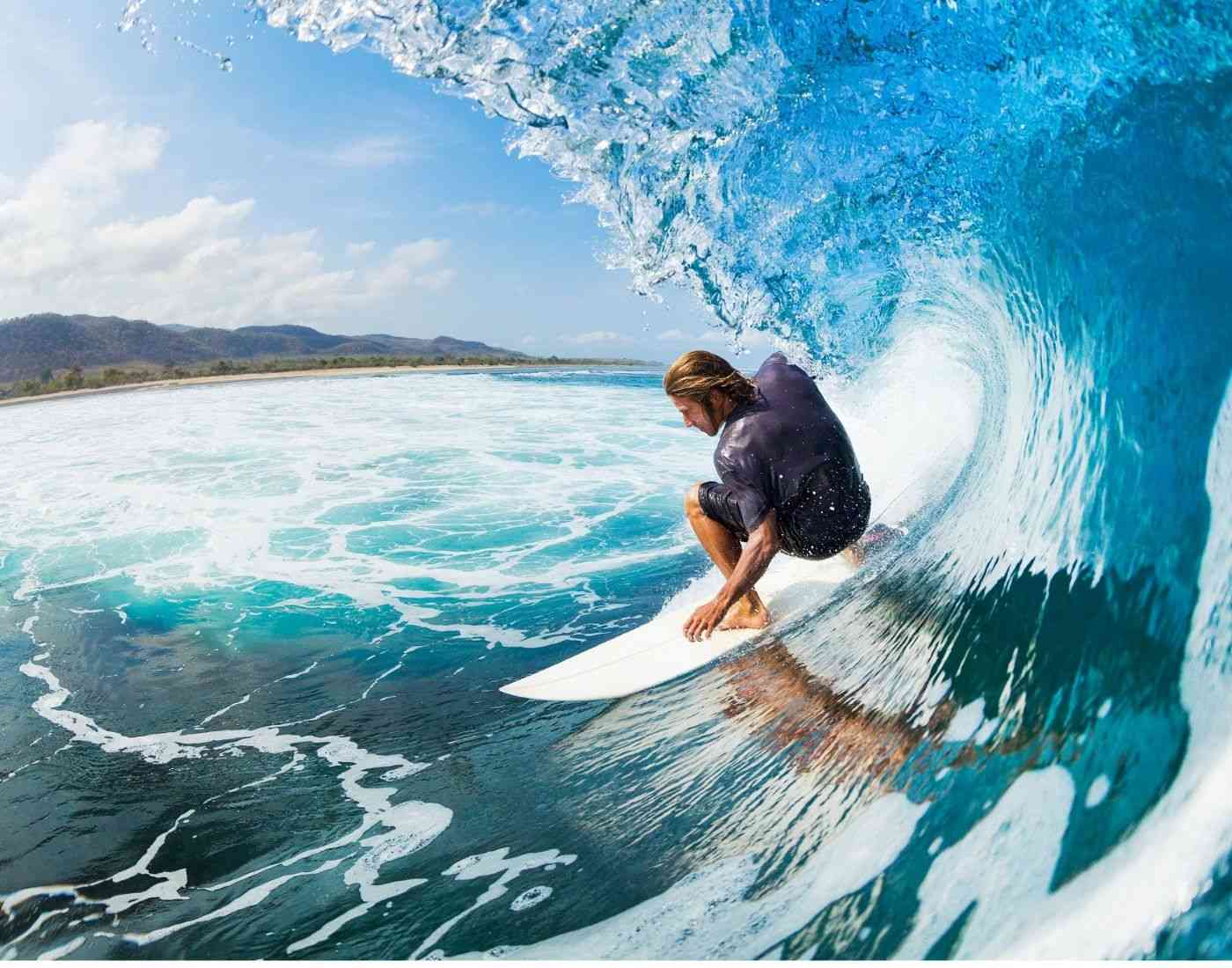 Surfing is a water sport (surface water) in which the surfer (wave rider) rides on the deep or forward surface of a moving wave, which often carries the surfer towards the shore. The sport is exhilarating for both surfers as well as spectators with the objective to ride breaking waves for as long as possible, performing tricks and manoeuvres to impress a panel of judges. The modern sport uses surfboard (either a short or a long board) for riding a wave but the natives of the Pacific surfed waves on paipo, alaia and other such craft, and did that on their belly and knees. The sport was first observed by British explorers at Tahiti in 1767 while George Freeth is credited (often) as the "Father of Modern Surfing" and is thought to have been the first modern surfer. The professional competitions of the sport were started in 1975 and Margo Oberg became the first professional surfer that year. There are many variations of the sport- bodyboarding, bodysurfing, kneeboarding, surf-skiing, kite surfing and windsurfing. One of the best categories is tow-in surfing, in which the boarder is hauled by a boat on to waves so big and powerful that they could not be caught any other way.
Updated On : 02 Aug, 2021
*
We crave for more modifications and accuracy. Help us do that with your valuable
feedback
. No responsibility is taken for the authentication of the data.
What do you think about the above article?