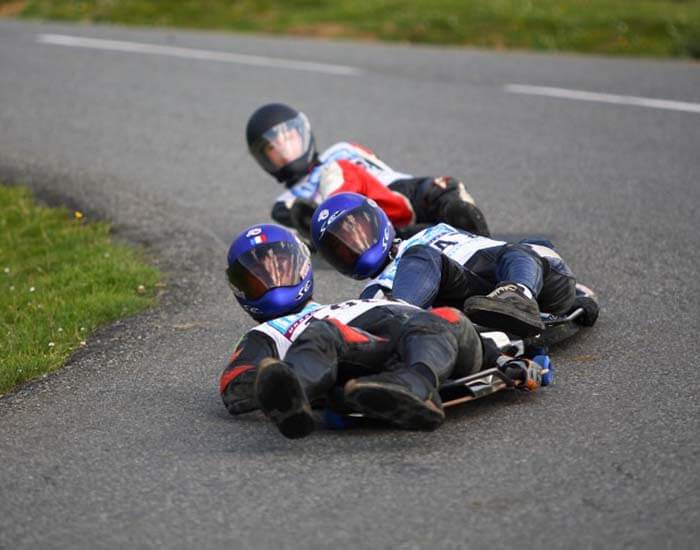 Street Luge is an adventurous sport, popularly known as land luge or road luge. It is a thrilling gravity sport that involves the player to ride on a paved road or an artificial course on a street luge board or sled. 
The sport is a recreation of skateboarding where the participants ride the sled by being on a supine riding position. They travel at a very high speed of around 70-102 mph or 112-164 km per hour. 
The primary objective of the riders is to ride their sleds on the designated track and reach the end as fast as possible, beating other fellow participants. The riders lay down on their luge board or sled in a supine position, i.e. lying down with their backs in the upward direction with their feet being downwards. The races can be conducted as individuals or a team of two. The rider or team that finishes the race the fastest is declared as the winner.
Updated On : 02 Aug, 2021
*
We crave for more modifications and accuracy. Help us do that with your valuable
feedback
. No responsibility is taken for the authentication of the data.
What do you think about the above article?