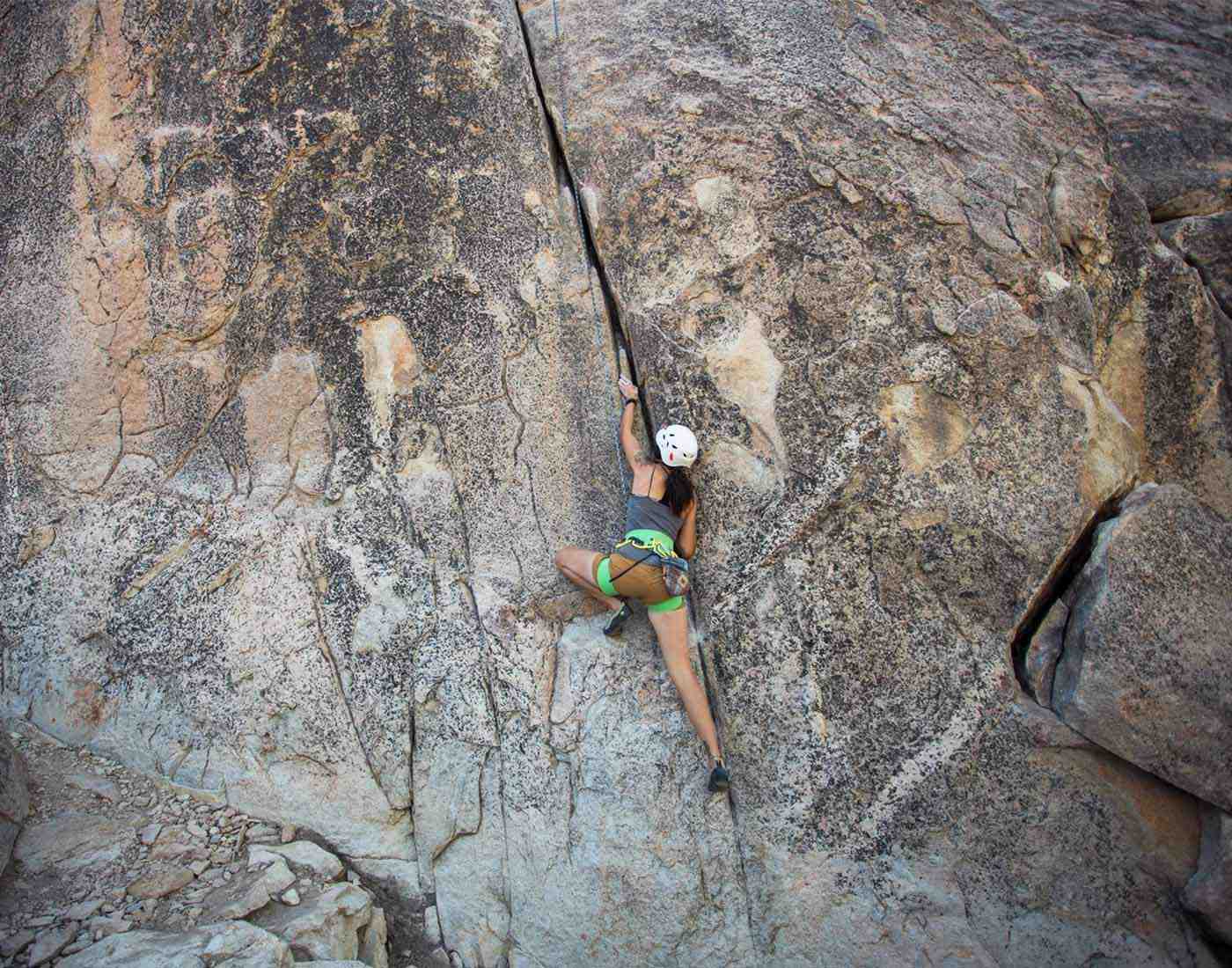 Sport climbing is a variant of rock climbing which includes fixing of permanent anchors into the rocks for the safety of the participants. 
Sport climbing is highly adventurous and an enduring sport which includes excellent climbing skills and tactics. This is achieved by attaching a rope to the climber's anchor to avoid any fall or misbalancing. 
It involves various techniques such as lead climbing, solo deep water and free skills without using any protection. 
The sole aim of the players is to ascend their climb till the top of the mountain. It features majorly 3 disciplines such as speed climbing, bouldering and lead climbing. 
It brings two participants against each other during one match where both climbs a mountain or wall that is 12 meters long with a fixed route and whoever completes it first becomes the winner. 
In the lead event, athletes are judged according to their strength to climb on a 12m wall within time-limits. 
Sport climbing requires less equipment such as a robust rope, a quick draw which is a piece of climbing equipment, a belay device and a harness along with sturdy gripped shoes and a chalk bag.