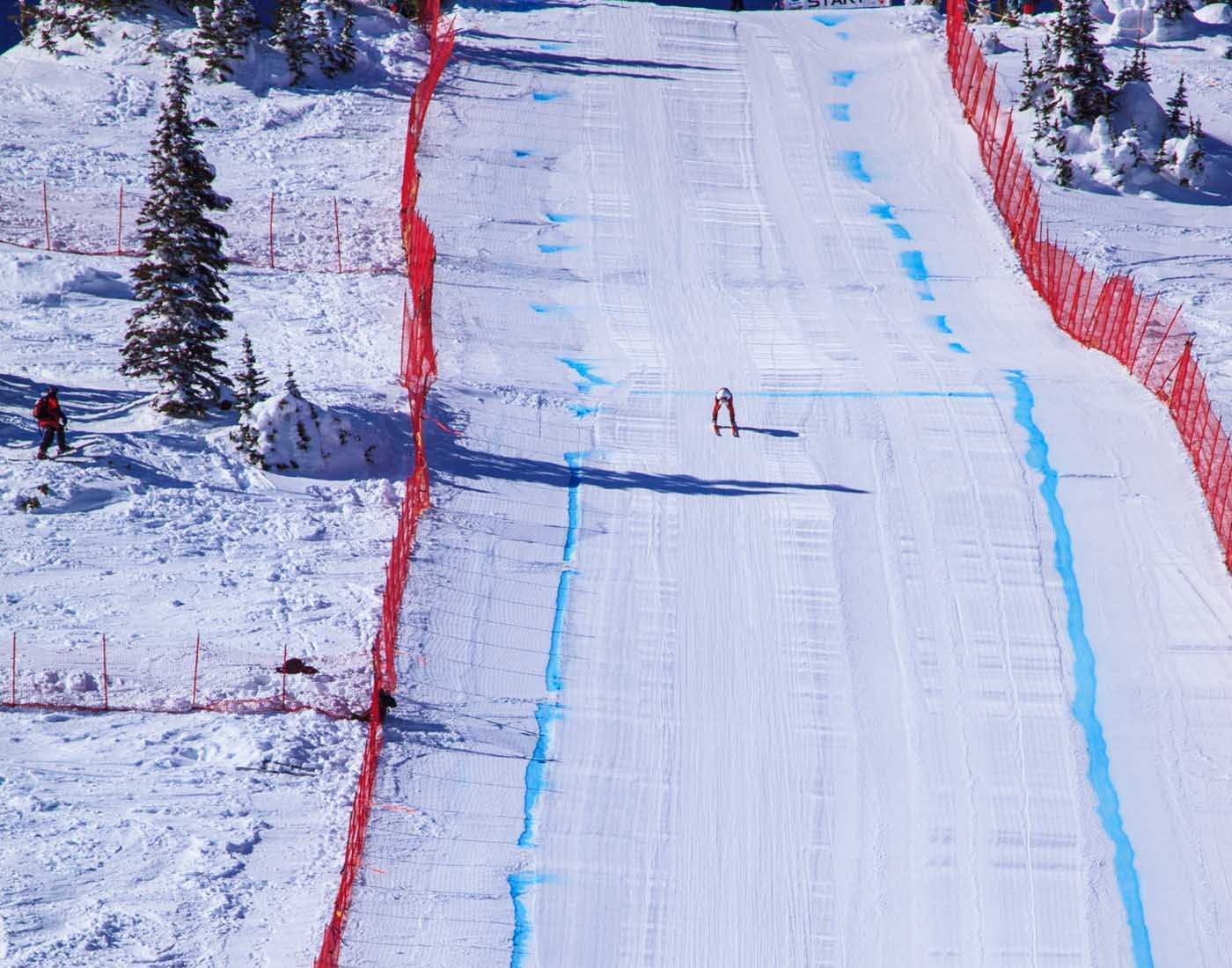 Speed skiing is an adventurous, competitive skiing sport where participants wear skin-tight suits and specially designed aerodynamic helmets to ski on a steep straight track. 
Speed skiing, as the name defines is a sport of speed while skiing downhill with the maximum speed. Usually, a speed skier has to exceed approximately 200 kilometres per hour (125 mph) speed. In major competitions, the skiers try to break the existing records with their best speed.
The prime aim of speed skiing is to finish the race by skiing with the maximum speed. While doing this, the participants have to ensure that their speed should remain unbeatable than others. 
The skiers have to wear foam fairings that are denser on the lower legs along with specially designed aerodynamic helmets. 
The ski suits worn by the participants provide maximum protection during any crash and are made from air-tight latex. These suits reduce wind resistance.