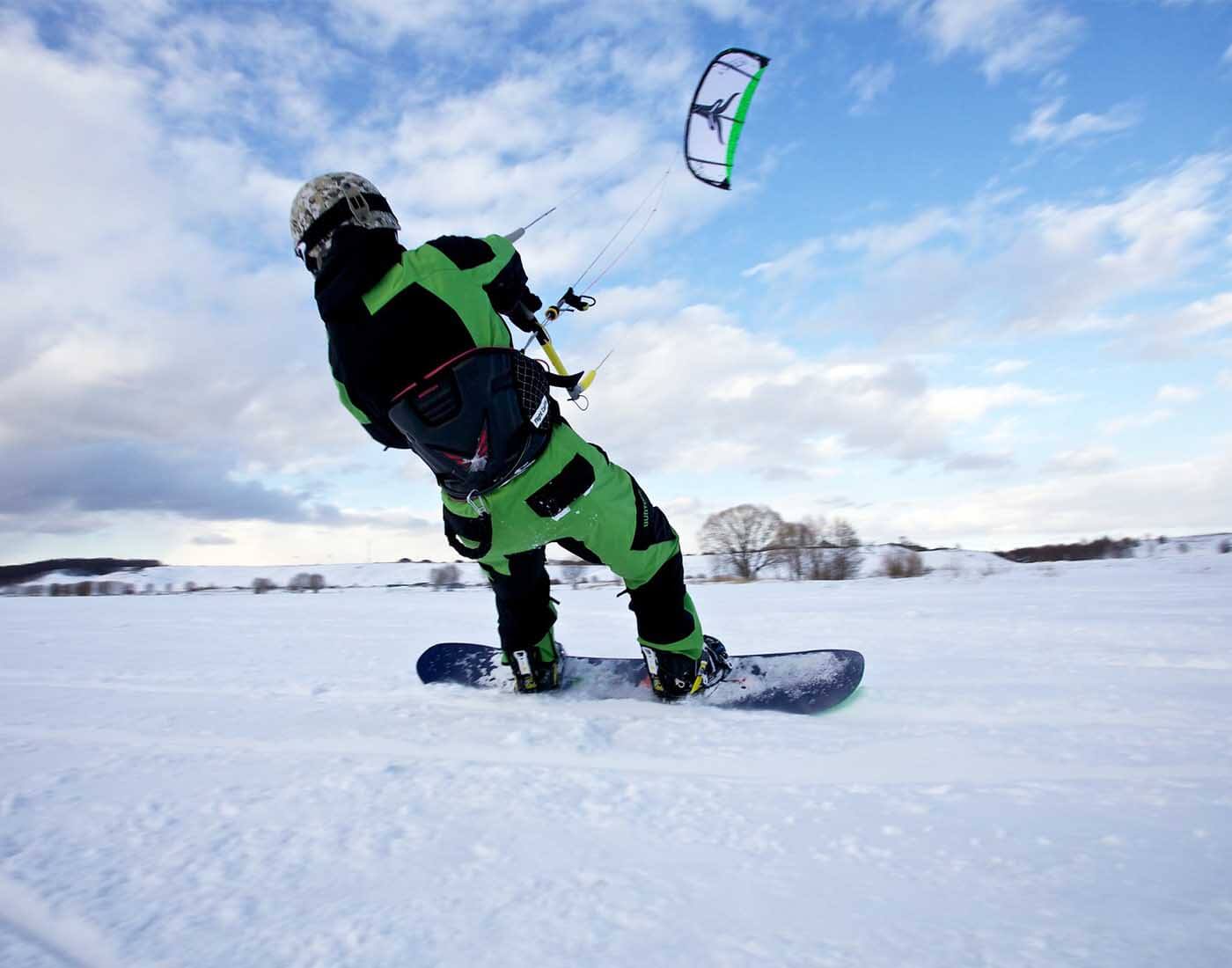 Snowkiting is an adventurous sport which is usually played in winter. In this sport, the participants fly kites by gliding on snowy mountains or arenas. The kite provides additional support for performing various jumps and glides.  
The participants usually slide downwards on a hill so that they can gather maximum inertia to rise upward and fly their kite successfully. The sport is similar to kiteboarding, but the arena is different. 
The game is also regarded as kite snowboarding. Modified kites are used for the matches which are inflatable and huge with thick layering. 
The objective of the players is to hold the kite string and glide with it. The participants are required to cover the maximum area while performing various tricks. They are equipped with GPS to monitor their location. 
At the end of the event, a player who has completed the maximum area with excellent skiing variations wins the game. The participants are required to maintain their balance and speed and avoid tripping down or losing their grip.