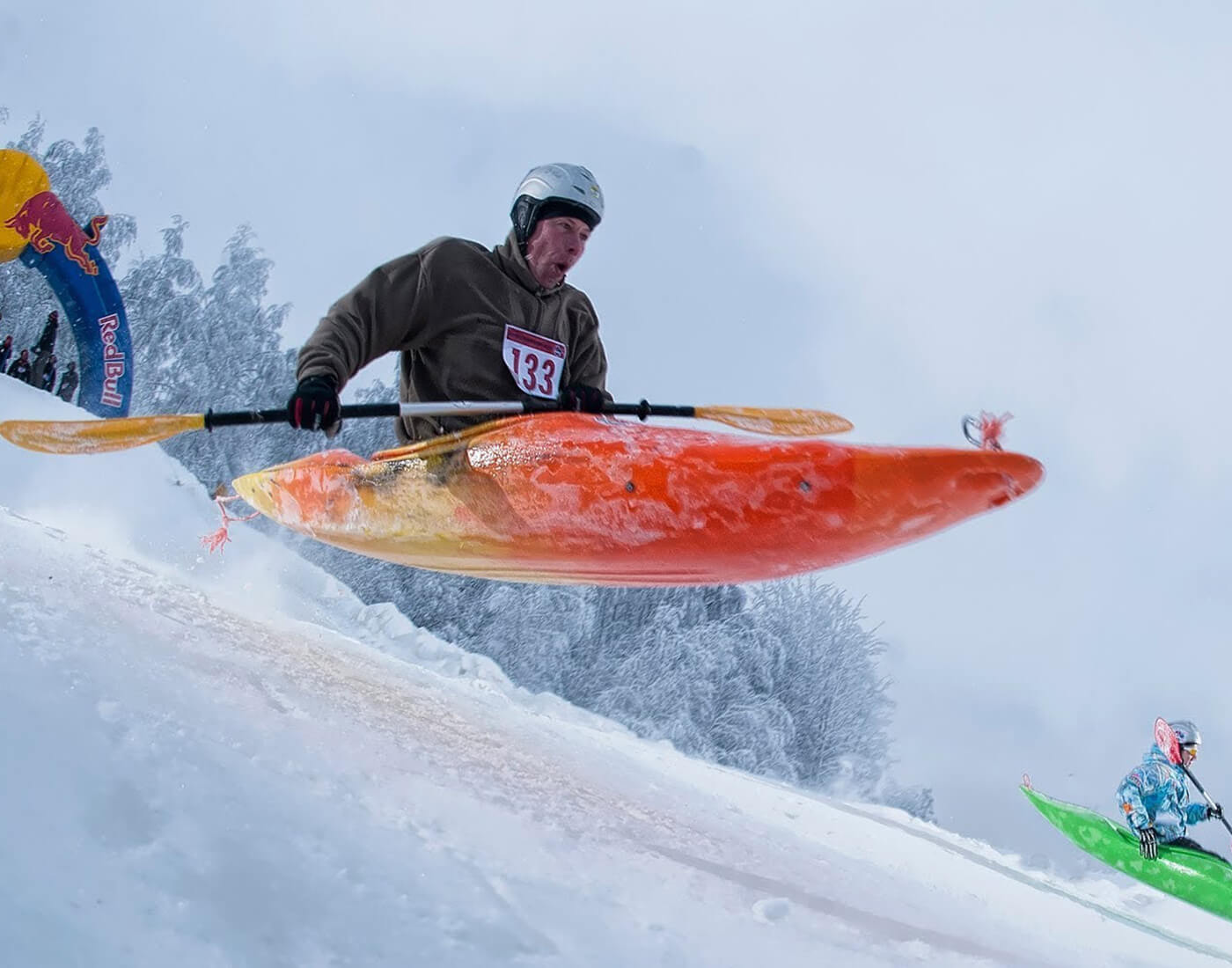 Snow Kayaking, also known as snow boating is a snow sport which involves kayakers descending snow slopes which typically takes place in the backcountry and occasionally at ski resorts and ski areas. In the races, kayakers race to a finish line or a point. In the competitions, either creek-boats or play boats are used depending on the style of snow kayaking to be done. Kayakers often use helmets and paddles, but PFDs (Personal Flotation Devices) are not worn.
Snow kayaking had its first official event in Lienz, Austria, in 2002 which was organised by a local group of kayakers. Enthusiasts use a kayak and a paddle to head down a slope. India is also starting to get a taste of the sport, with the Winter Games Association of Jammu and Kashmir organising a 10-day workshop at the famous ski resort of the Himalayas Gulmarg last year. However, the sport's first demonstration was given by J&K Ski & Mountaineering Association in 2014 at Sonamarg.
Updated On : 02 Aug, 2021
*
We crave for more modifications and accuracy. Help us do that with your valuable
feedback
. No responsibility is taken for the authentication of the data.
What do you think about the above article?