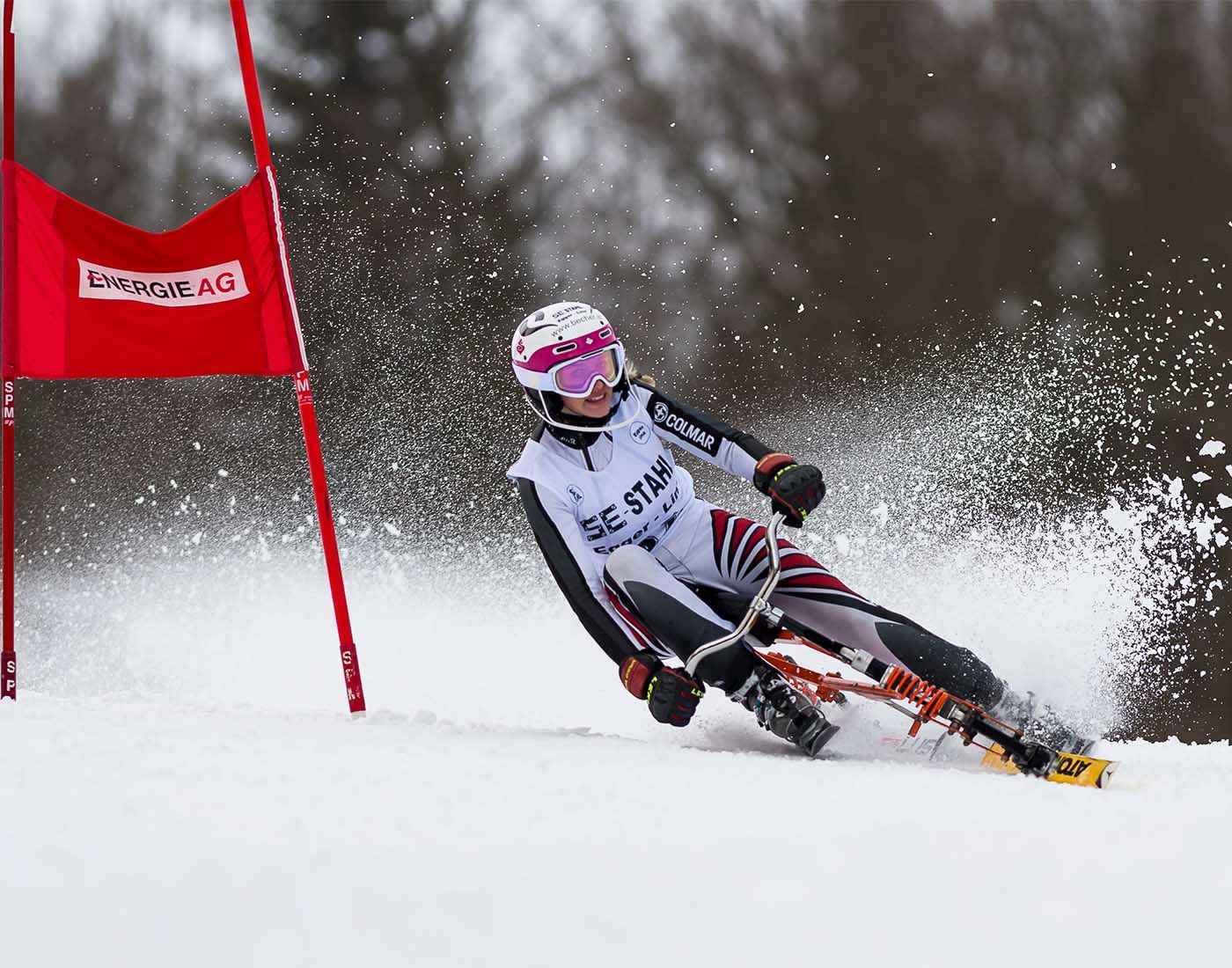 Skibobbing is an ultimate winter sport which can let you hit the slopes while sitting down on a skibike. The sport utilises a light-weighted, bicycle-type frame attached to skis or some time with a foot ski set instead of wheels. The usage of foot skis defines the sport's name skibobbing. However, skibobbing is also regarded as skibiking. The skibob or ski bike is a single-track vehicle with longer rear ski fixed and a shorter front ski mobile for steering. It also features a saddle similar to the one present in bicycle, and a steering bar with handles completed the rig. The assembly of skibob is kept flexible to provide a smooth ride over bumps. 
The Skibobbing events comprise downhill, slalom, giant slalom, and super-giant slalom (super-G). The courses have a minimum downhill drop of 365 metres (1,200 feet) for women and 600 metres (2000 foot) for men. However, the giant slalom features a less severe drop and has 31 gates. 
During an official skibobbing race, the skibobbers compete to finish a marked course of 3 to 5 km long. Whoever finishes the track first while riding a skibike becomes the winner of the race. Generally, the non-competitive skibobbing speeds vary between 40 and 65 km (25 miles to 40 miles) per hour whereas the downhill speed usually reaches more than 160 km (100 miles) per hour. 
Updated On : 02 Aug, 2021
*
We crave for more modifications and accuracy. Help us do that with your valuable
feedback
. No responsibility is taken for the authentication of the data.
What do you think about the above article?