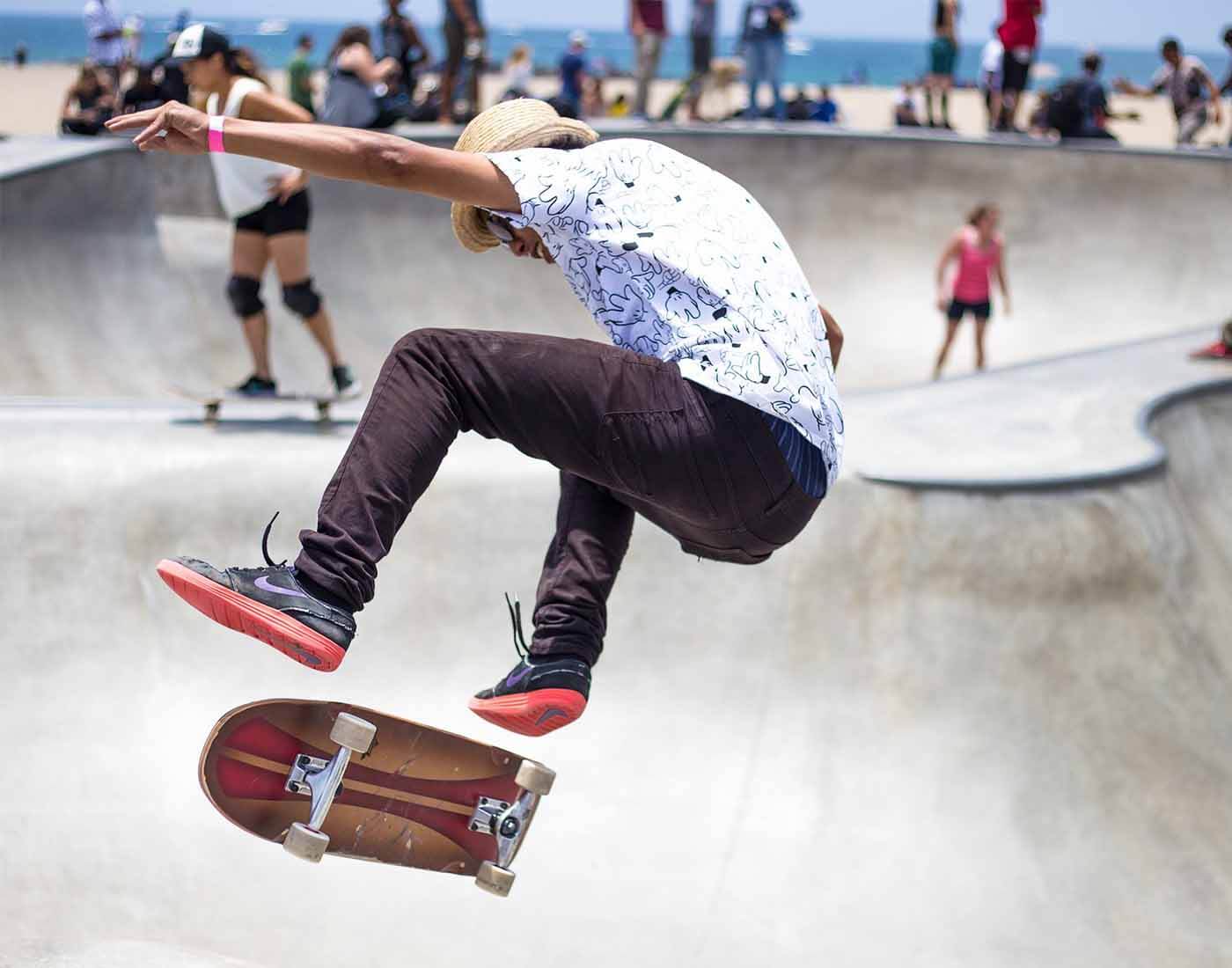 Skateboarding is a popular adventurous sport in which the rider balances and performs tricks on a skateboard. A skateboard is a flat, narrow board with rollers attached at the bottom. The sport is based on riding on the board and performing various series of tricks including jumps, flips and mid-air spins. 
According to a report of 2009, the skateboarding market is worth an approximate value of $4.8 billion in one year with total revenue of $11.08 million among the active skateboarders in the world.
The objective of skateboarding is to perform the most advanced and complicated tricks on the platform without losing their balance. The riders need to complete the route without any support and avoid touching the ground too. 
Riders compete on different lanes reserved for them where they are also required to swap their respective paths to ensure that all the participants cover the same amount of distance in comparison to one another. Riders adopt a particular set of techniques to improve the chances of reaching the finish line first.