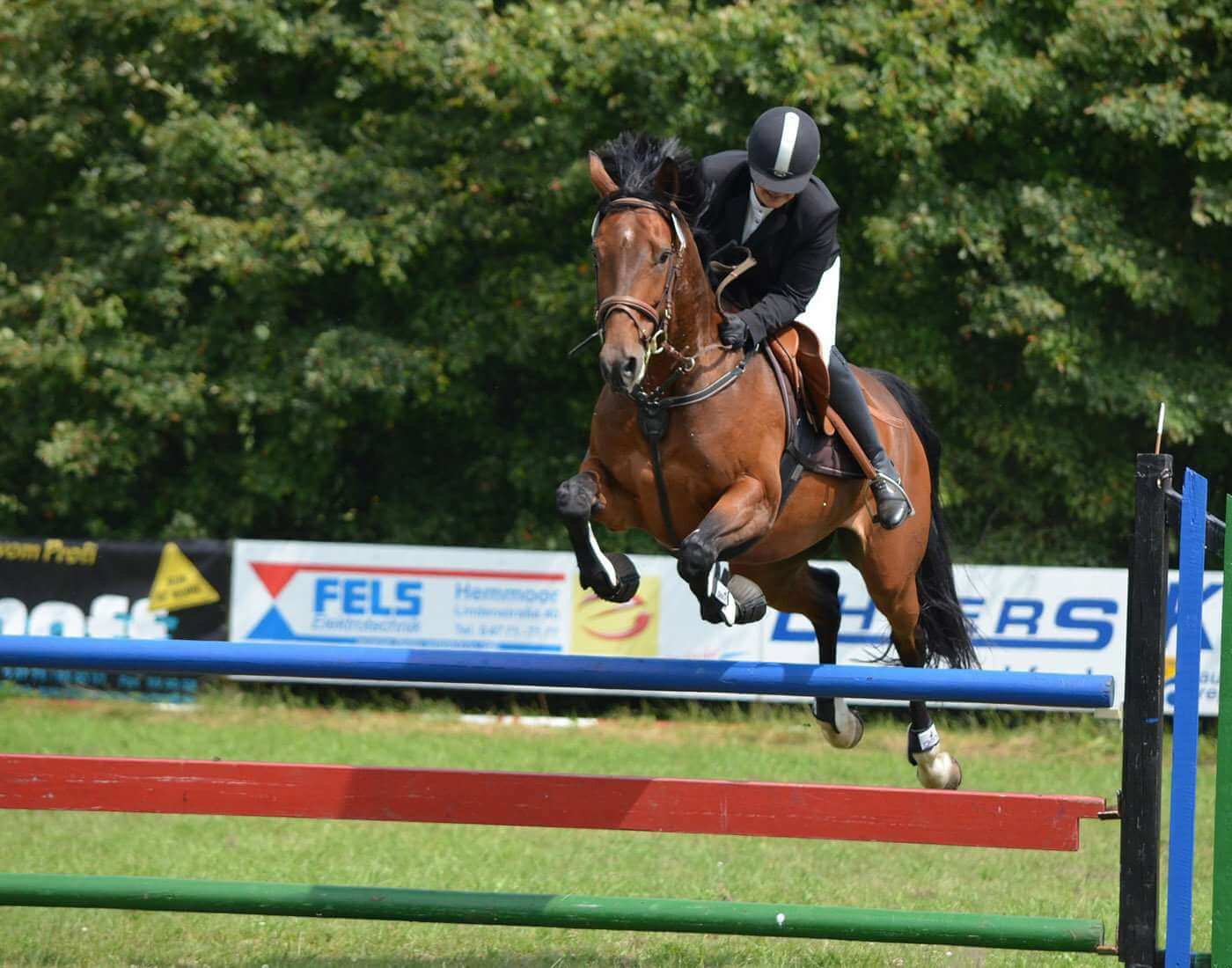 Show Jumping also called "open jumping", "stadium jumping" or "jumping" is an equestrian sport which involves horse and rider partnership jumping over the course of 10 to 13 knockable obstacles in an arena with penalties incurred for each of the obstacles which are knocked down or refused. The "Inclosure Acts" in the 18th century first encouraged the jumping of horses to come about. At the end of 18th century, a sport named "lepping" began to take place in France. In 1869, horse leaping came to prominence at the Dublin horse show and then after 15 years Lepping competitions were brought to Britain. The first major competitions of show jumping took place in England in 1907 at Olympia. The sport in its modern form was added to the Olympic Games in 1912.
To jump cleanly over a series of set obstacles within an allotted time without committing faults.
Updated On : 02 Aug, 2021
*
We crave for more modifications and accuracy. Help us do that with your valuable
feedback
. No responsibility is taken for the authentication of the data.
What do you think about the above article?