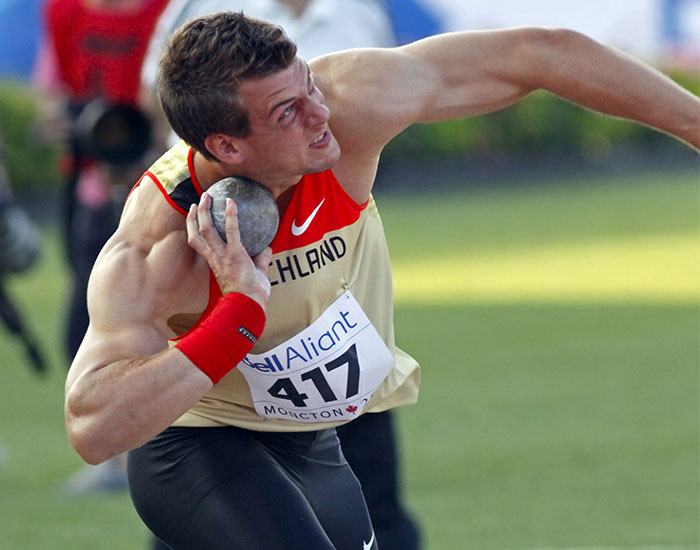 Shot put is a track and field athletics event in which athletes put or throw a heavy metal ball called "shot" as far as possible to win the competition. The first competitions resembling the modern shot put were traced in the Middle Ages in which soldiers use cannon balls in the events. The first recorded events took place in Scotland during the 19th century where athletes used a rounded cube, stone or metal weight to throw it from behind a line. The sport is a part of Summer Olympics since its inception in 1896 for men and since 1948 for women.
To put (throw) the shot (a heavy metal ball) as far as possible from a 7 feet diameter circle.
Updated On : 23 Aug, 2021
*
We crave for more modifications and accuracy. Help us do that with your valuable
feedback
. No responsibility is taken for the authentication of the data.
What do you think about the above article?