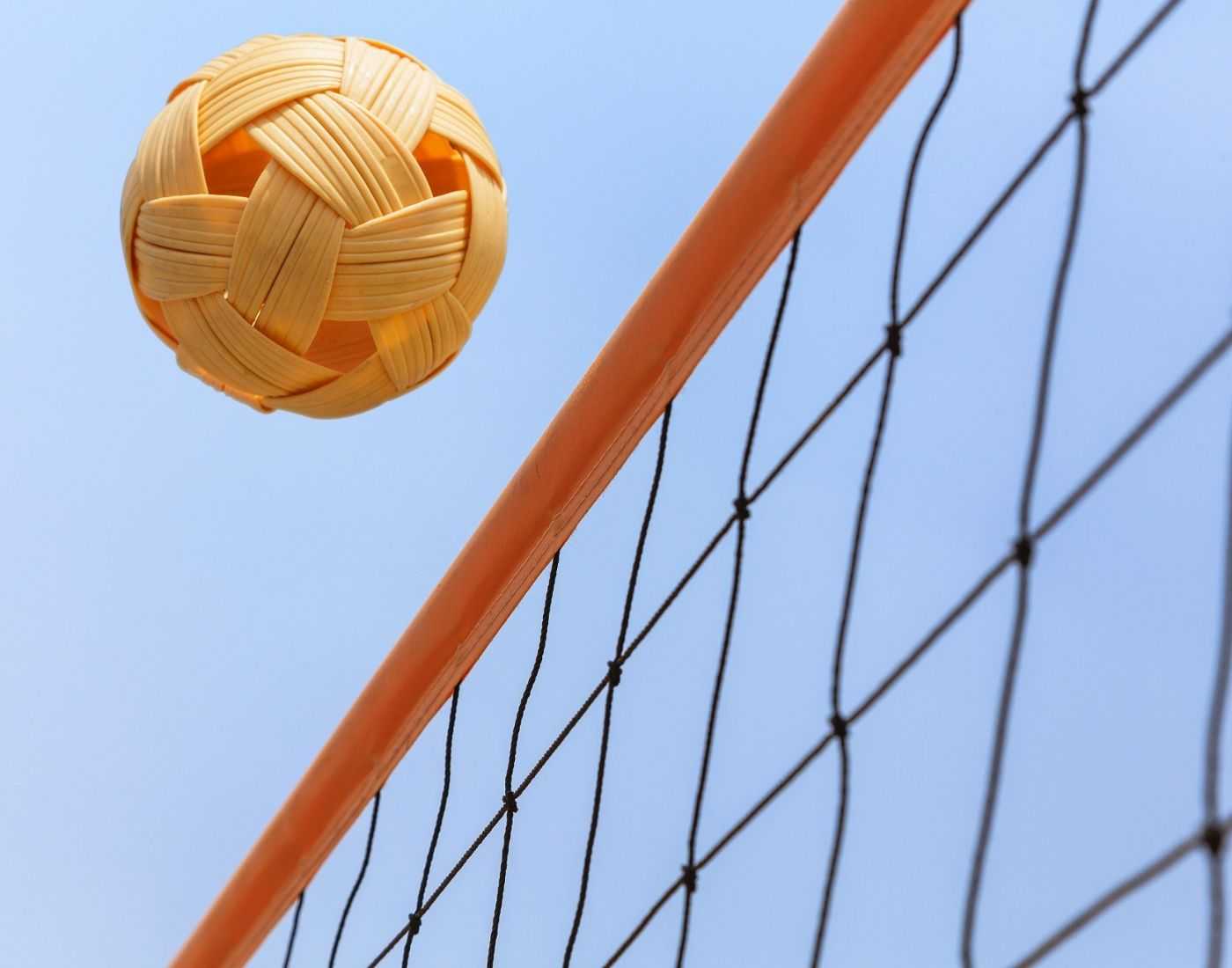 Sepak Takraw also called Sepak Raga
Sepak Takraw is a much-publicized sport all through Southeast Asia is also known by many names such as sepak raga in Malay, cau may Iin in Vietnam, sipa in the Philippines, and ka-taw in Lao. It is also referred as kick volleyball but is slightly different from that. The equipment used in the sport are a rattan ball and net, and the players are only allowed to use their head, chest and feet to touch the ball. Sepak Takraw is played since the beginning of the 15th century and is believed to have been originated by the Malacca Sultanate. The International Sepak Takraw Federation is the global governing body of the sport. The sport is played by two teams who are called regus with three members each side where one player is located at the back and is known as tekong. The game can be played indoors as well as outdoors. The tekong serves the ball and after the ball is served; the players are then permitted to move freely. The use of hands is not approved and each player can touch the ball just once before it is hit over the net. The ball can be returned over the net by the player using any body part except the part from the shoulder to the finger. Sepak tekraw usually has three sets of 21 points per set. The side that wins two sets is declared as the winner.
Updated On : 07 Dec, 2021
*
We crave for more modifications and accuracy. Help us do that with your valuable
feedback
. No responsibility is taken for the authentication of the data.
What do you think about the above article?