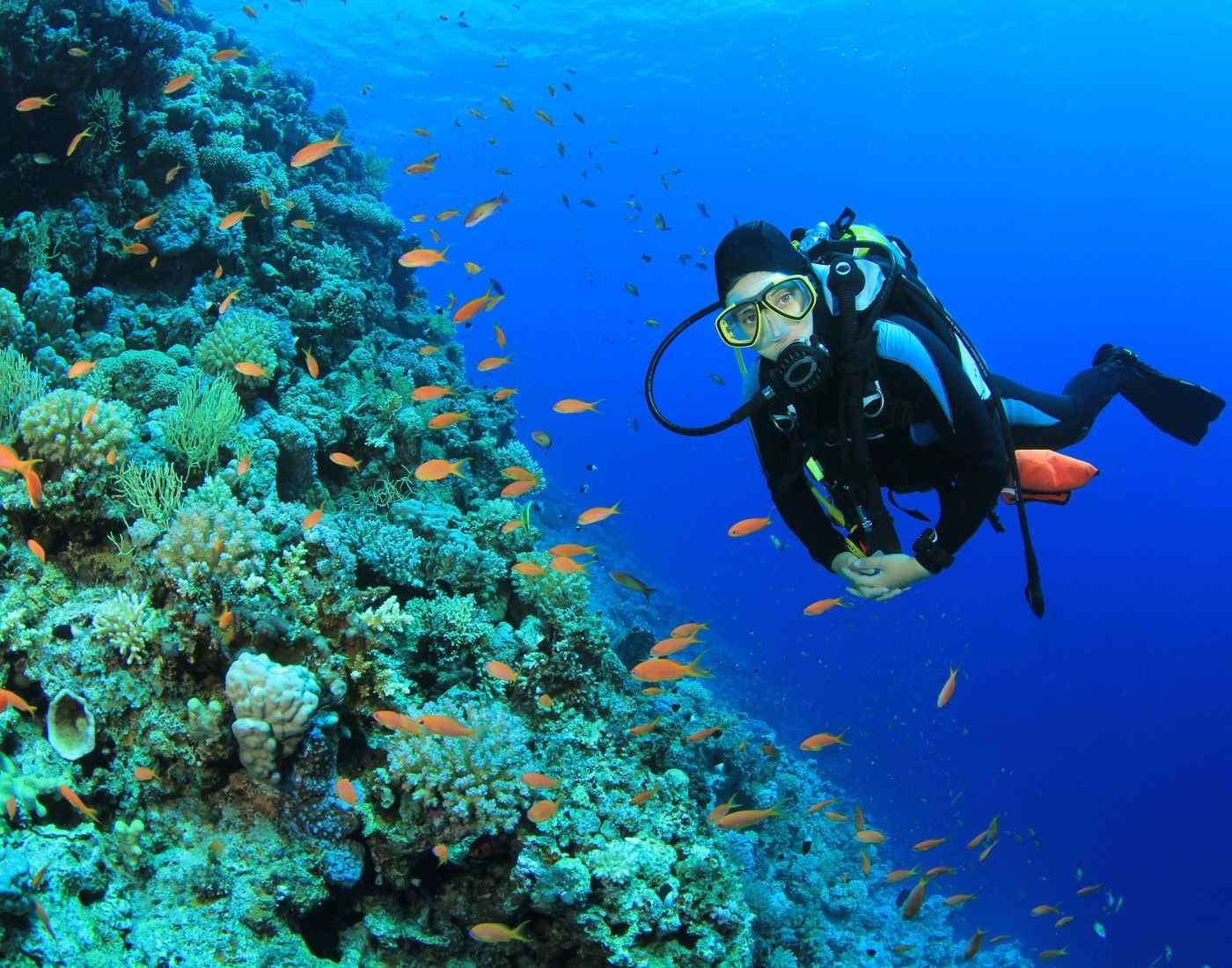 Scuba diving, one of the fastest growing extreme sports in the world today where every year thousands of people go scuba diving, whether for a course, a basic dive, or just for a recreational purpose. The word SCUBA is an abbreviation for Self Contained Underwater Breathing Apparatus, in other words, tools that allow breathing underwater. Scuba diving is largely done for the allure of the unattainable undersea world. It is that section of nature that human still has not been able to control fully, as we naturally are not able to breathe underwater and thus, scuba diving gives everyone a chance to be in that amazing unexplored world, even though it is just for a limited period of time. Needless to mention that the underwater world is beautiful, with so many people going for scuba diving in Asia or in the Red Sea or the Great Barrier Reef which are some of the world's best scuba diving destinations. The various colors and marine wildlife are so majestic in all these locations that people find themselves turning over and over again. The depth limit for recreational divers is between 30 and 40 meters (which equals to 100 to 133 feet). If anyone wants to go deeper, specialized training or a specially trained partner is needed. Nuno Gomes is the current world record holder for deepest scuba dive at 318 meters (or 1044 feet). He attained the spot by defeating John Bennet (deceased), who dipped to 308 meters (or 1016 feet). A French diver, Pascal Bernabé, claims that he has been able to dive deeper (330 meters or 1083 feet), but the claim is still to be confirmed.
Updated On : 02 Aug, 2021
*
We crave for more modifications and accuracy. Help us do that with your valuable
feedback
. No responsibility is taken for the authentication of the data.
What do you think about the above article?