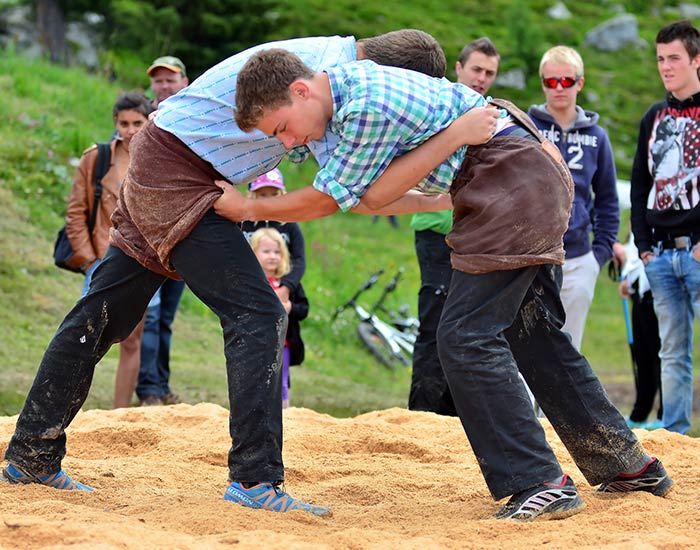 Schwingen (Swiss Wrestling) is the traditional sport of Switzerland and is considerably the national sport of the country. In this sport, wrestlers wear wrestling breeches known as "Schwingerhosen" with belts which are used for taking holds. Throws and tips are common in the sport because the first wrestler to pin his/her opponent's shoulders to the ground wins the bout/competition. According to the tradition, the winner of the bout brushes the sawdust off the losing athletes' back after the match. The sport's modern history began with the Unspunnenfest of 1805.
Updated On : 02 Aug, 2021
*
We crave for more modifications and accuracy. Help us do that with your valuable
feedback
. No responsibility is taken for the authentication of the data.
What do you think about the above article?