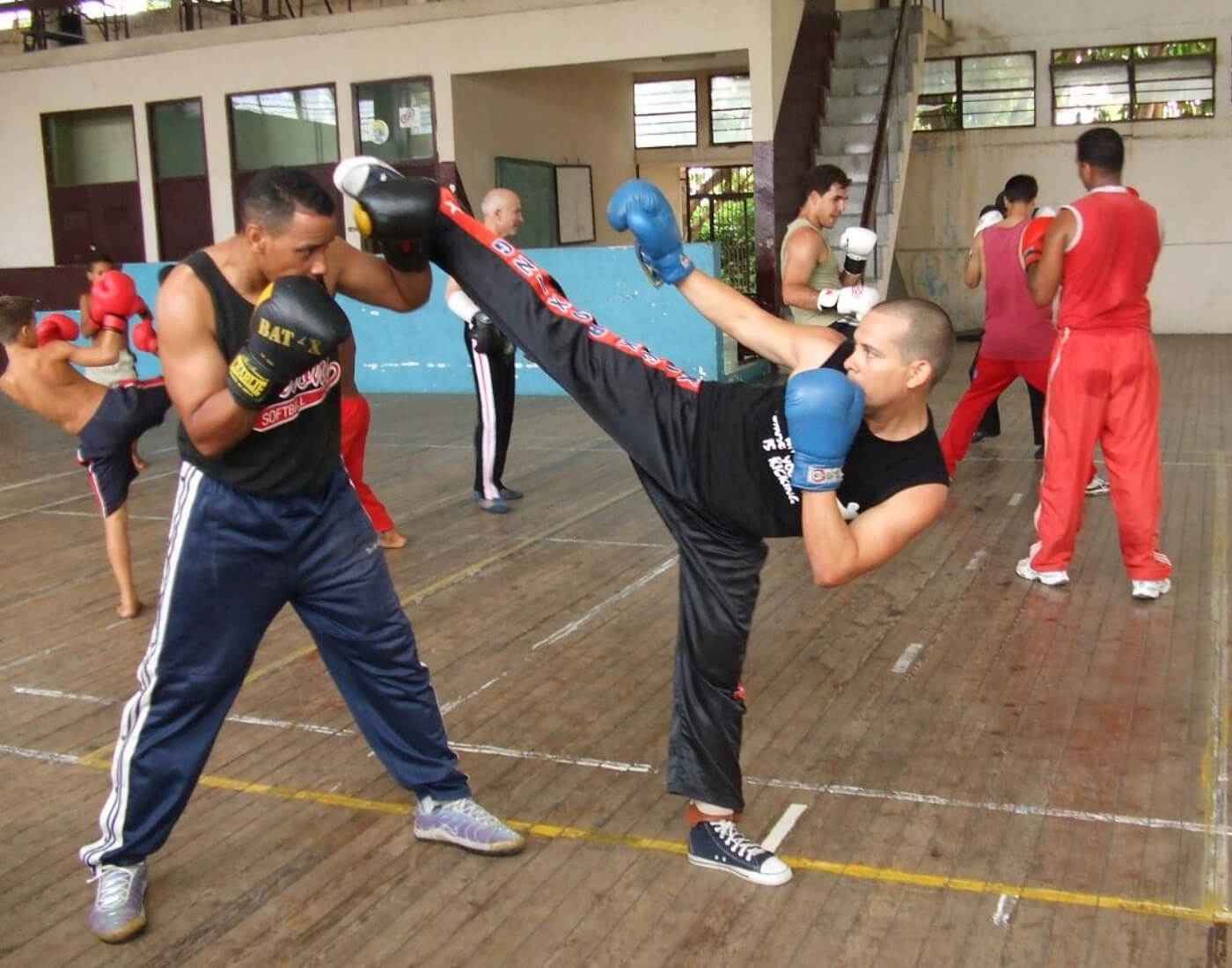 The word savate has been derived from a middle French word which means an "old shoe". It is a traditional French sport that involves fighting by kicking. The combat sport primarily uses the hands and feet as a weapon to knock out the opponent. 
It has an old history and has been practised since the early 19th century. The two classic blows in savate are the back heel aimed at the opponent's stomach and a double mule kick to the face delivered from a handstand position. 
Majorly in the savate match, only foot kicks are permitted, unlike some other forms such as Muay Thai, which uses both the knees and shins.  
The objective of the savate fighters is to knock-down the opponent with perfect kicking. They are allowed to use hands, strikes and grappling as a weapon to fight. Feints are a vital movement of French kickboxing.
The fighter strives to attack with various combinations and reach out for match strategies. The players are forced to anticipate and adapt to distance and speed changes while demonstrating their awareness of time and space, using the sophisticated footwork for which the art is renowned.