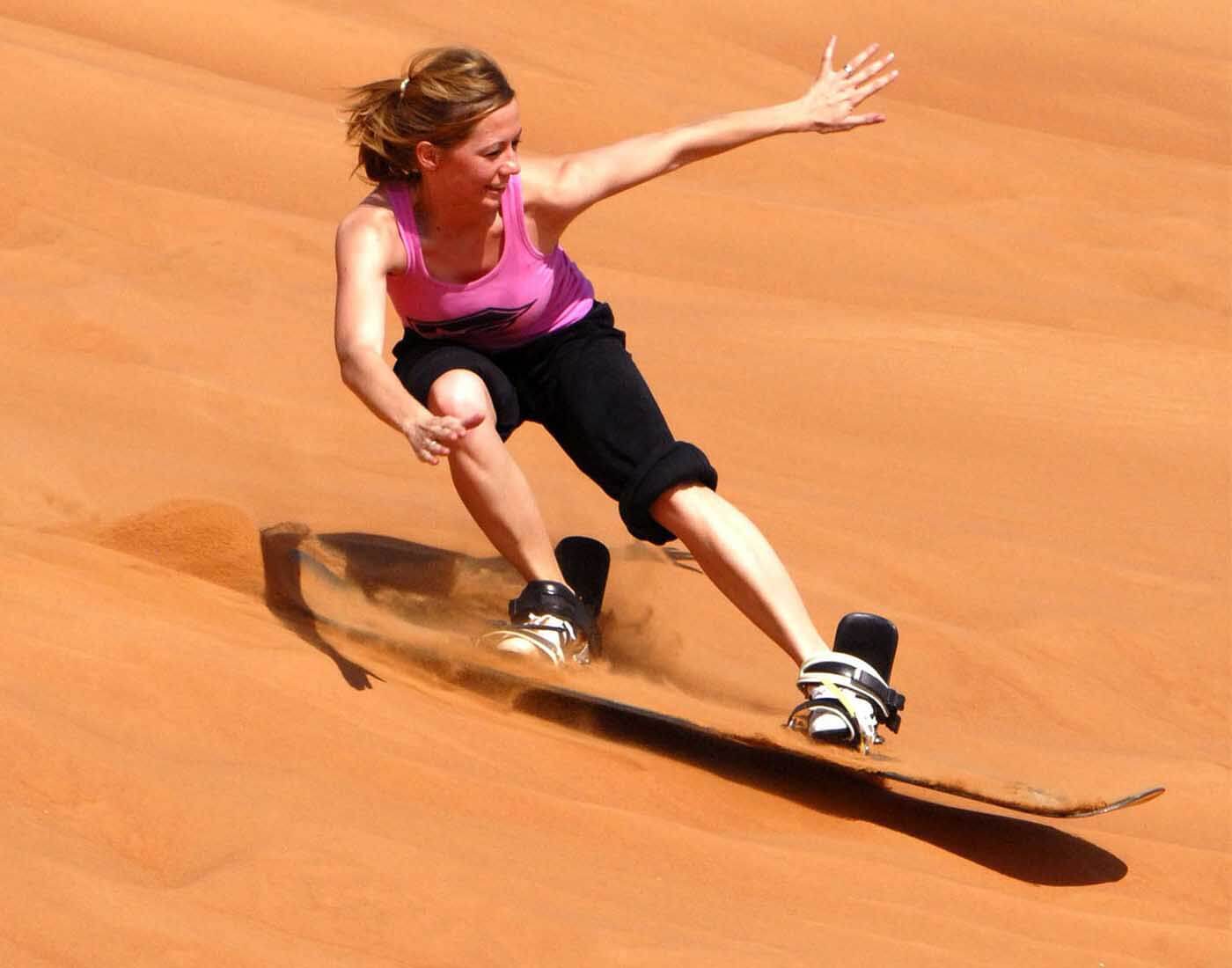 Sandboarding is an adventurous sport which involves combines surfing, skateboarding and snowboarding. The sport is similar to surfing but, here; players perform with specially designed sandboard to ride down or across the sand dunes. 
The participants usually stand on a sandboard either by strapping their feet or standing loose without any bindings. Sandboarding involves various skills and tactics, such as sitting down on the board or using surfboards.
The sport is widely performed in desert areas, and the riders are required to walk or ride a beach buggy or a terrain vehicle to reach the top of the dune. 
Updated On : 02 Aug, 2021
*
We crave for more modifications and accuracy. Help us do that with your valuable
feedback
. No responsibility is taken for the authentication of the data.
What do you think about the above article?