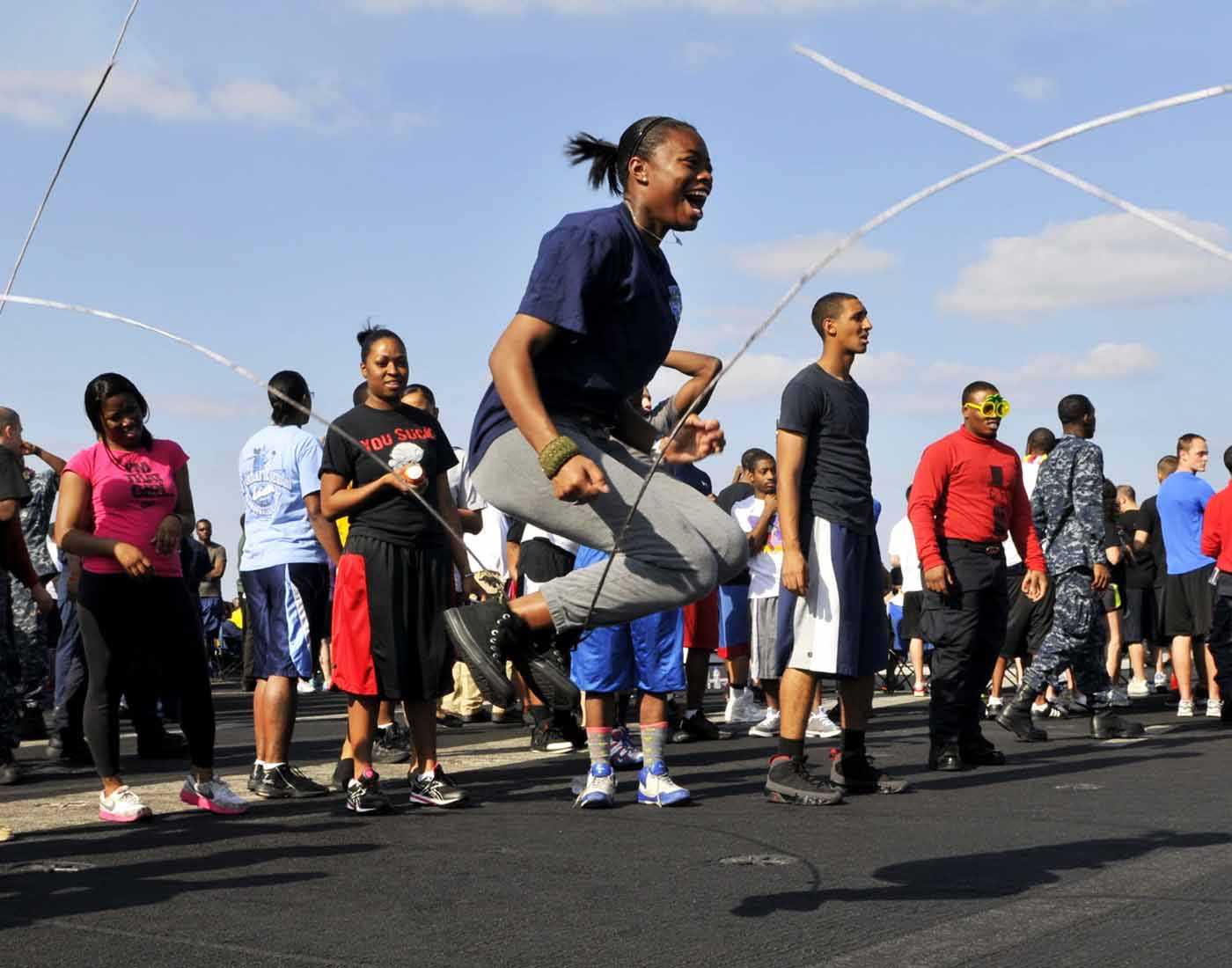 Skipping rope is also regarded as Jump Rope. The players jump over the skipping rope, balancing well in such a way that their feet won't touch the ground.
The sport is widely popularized around the world where hundreds of teams participate in various international and national competitions. The game is played by using multiple techniques such as three people skipping, with two turn rope, single jump etc. 
The sport is also an excellent exercise to enhance physical attributes and maintain the cardiovascular rhythm. The game can be played in both indoor as well as outdoor. 
The objective of rope skipping is to keep jumping over the skipping rope without touching the ground. There are many variants of the sport such as single, pairs, single-speed, three-person speed etc.
The participants maintain their balance while jumping over the skipping rope and try to avoid being tripped down. All the participants are required to perform the competitions with music at the background.