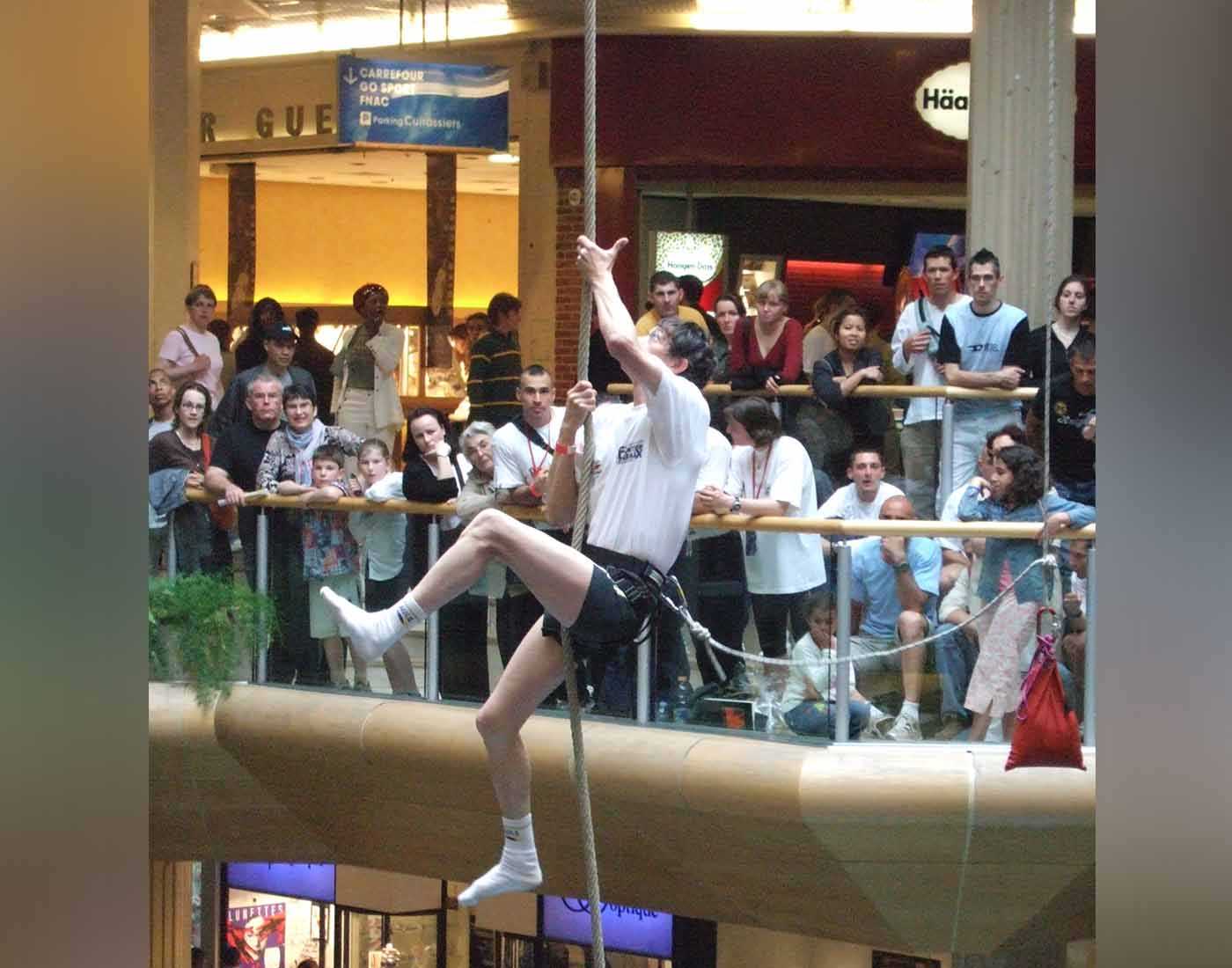 Rope climbing is an adventurous sport in which the participants try to climb on a vertical rope without using any equipment. Rope climbing is widely practised in military training. The World Police and Fire Games are primarily based on rope climbing. 
Rope climbing is much popular in France. Various competitions are held in public places such as in the malls and training fields. Since 1993, enthusiasts from the Czech Republic resurrected rope climbing and started organizing the national as well as domestic competitions. The sport is also a great exercise which strengthens the muscles.
Rope climbing is a sport that can be performed as a team or individually. The objective of the sport is to climb the rope without using any specialized equipment and reach the finishing point in the minimum time. 
The participants must climb faster than opponents. The climbing can be performed either indoors or outdoors. 
Initially, at the top of the rope, a circular tambourine was present with lampblack in its underside position, which all the players used to touch to complete their climb. The length of the rope majorly depends on the competitions where they are organized.