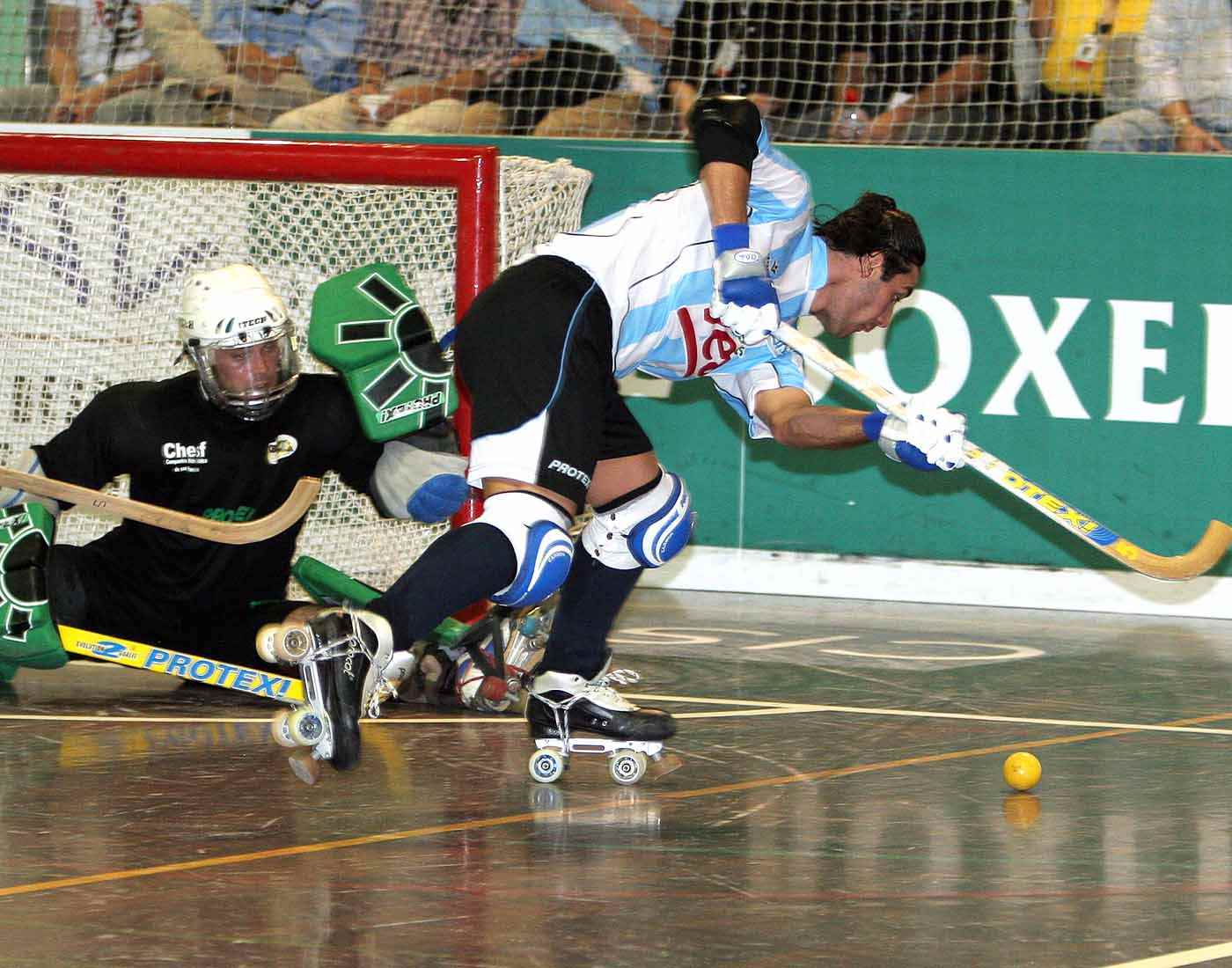 Roller hockey is a hybrid team sport which combines roller skating along with hockey. It is a popular sport, played in almost 60 countries worldwide. It can be regarded as hockey with roller skates. The game is usually performed on a hard surface in a dimensioned court. The sport is popular in Latin countries. 
In 1992, roller hockey was included as a demonstration roller sport in the Summer Olympics hosted in Barcelona. 
The rinks are made of blue and white pavements so that the ball could be more visible on the television during live broadcasting.
Roller hockey is a team sport which is played on a hard surface between two teams comprising 5 players in each team in which 4 are skaters, and one is the goalkeeper. 
The skaters try their best to hit the ball in the net of the opposing team to earn points whereas, at the same time; the goalkeeper of the opposite team tries to block the ball so that they can't win any points and his/her team may have the chance of winning the match. 
The ball can only be moved with a hockey stick, but if the ball is pushed with the roller skates, then the players are rewarded with a penalty score. The game is conducted into two halves, each of 25 minutes.