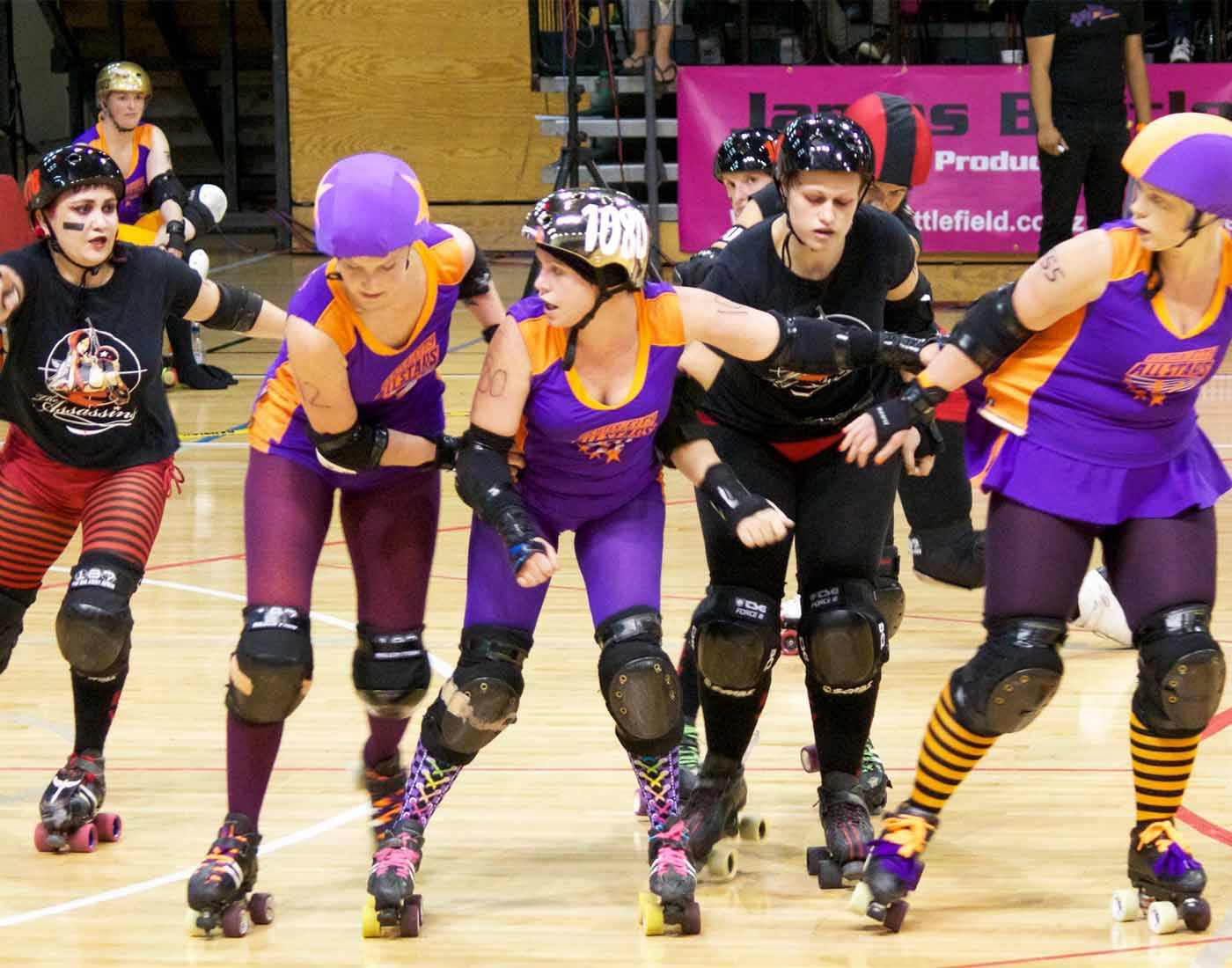 Roller Derby is modern entertaining and adventurous, contact sport. It is a team sport consisting of five players each side. The teammates are required to perform their roller skating counter-clockwise direction in their designated course or track. Roller derby was originated in the banked-track roller skating marathons of the 1930s. 
The gameplay consists of a series of short matches (jams) in which both teams designate a jammer who wears a star on their helmet. The jammers score points for the team by lapping members of the opposite team. The members of one team try to hinder the opposing team members. The team altogether attempt to cross over the opposite team's jammer while assisting their own jammer. 
In the modern age, roller derby has successfully emerged out as an international sport, which is mostly played by amateurs. Majorly the teams are dominated by women, but nowadays, the number of men is also increasing.
The primary aim of roller derby is straight. Each team tries to score more points than their respective opposing team. If the offensive player of a team, regarded as a jammer, laps over the member of the opposing team, then points are awarded. 
The blockers who are the defensive players of the opposing team use their physical strength so that they may easily block the jammer as well as clear the way for their jammer. 
There are four blockers in a team; one of them is known as the Pivot who can become a jammer during a jam. The Pivot is the experienced player who makes effective winning strategies on the court.