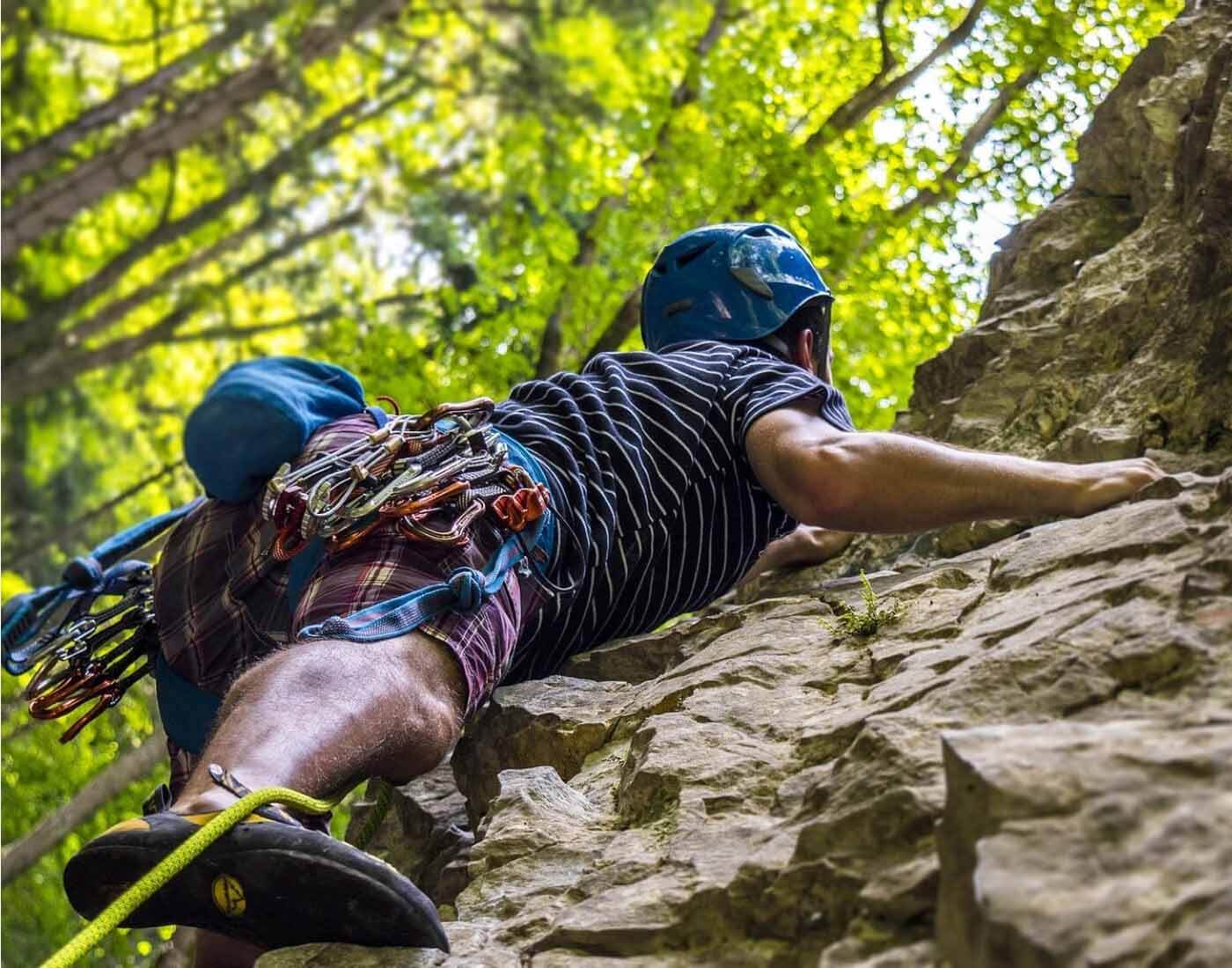 Rock climbing is a thrilling act of mounting heightened cliffs with the aid of various mountaineering equipment. It involves specific challenging routes on a rock face or wall that requires naturally formed handholds and footholds.
It also uses specialized equipment as a back-up safety system. The participants climb up, down or across natural rock formations or artificial rock walls. The aim is to reach an endpoint, or a summit, of a rock face or structure.
Rock climbing is a mentally as well as physically challenging sport. It requires endurance, strength, agility and balancing skills along with patience.
Rock climbing's primary purpose is to reach the summit of the endpoint of a pre-defined route without falling.
Professional rock climbing competitions intend to climb the rock's peak as quickly as possible before the other climbers, attaining the farthest point on a challenging route.